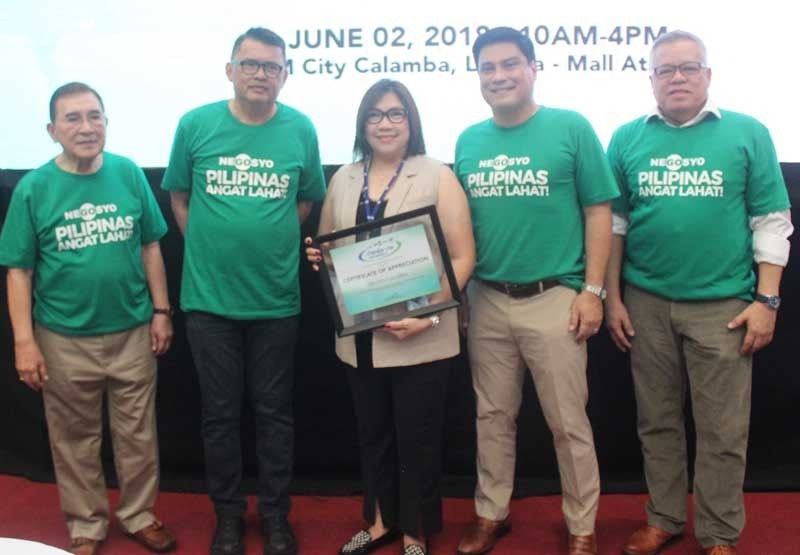 Chief mentors: Presidential Adviser Joey Concepcion, DTI Sec. Ramon Lopez, Sen. Miguel Zubiri and Yazaki-Torres Manufacturing Inc. president and CEO Feliciano Torres with SM City Calamba's assistant VP for Operations Angel P. Toreja
Bringing Mentorship To Laguna
Last June 2, we once again brought mentorship to over 200 aspiring entrepreneurs in SM City Calamba, Laguna. Now on its second leg, Mentor Me on Wheels aims to reach budding entrepreneurs and provide our insights into managing their businesses.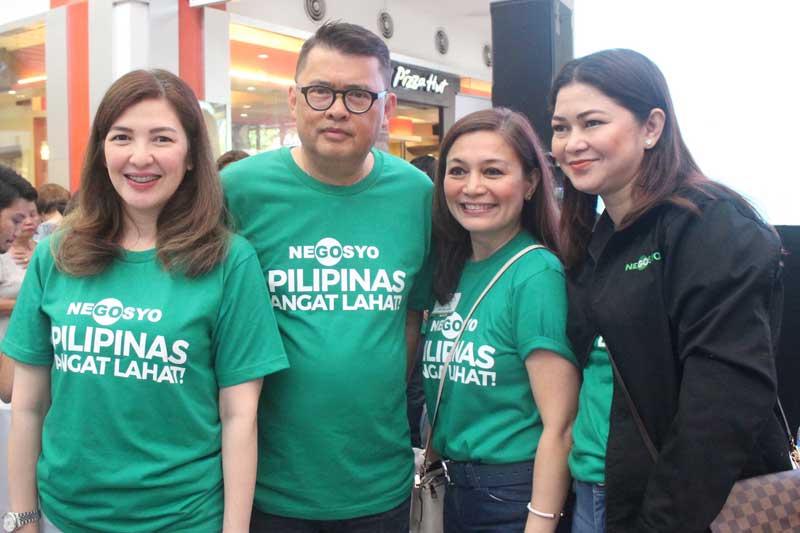 With Go Negosyo adviser on agripreneurship Ginggay Hontiveros-Malvar, and mentors FELTA Multi-media Inc. president and CEO Mylene Abiva, and Oryspa founder Sherill Quintana
Together with DTI Sec. Mon Lopez, I once again led the one-on-one mentoring session. We were also joined by Sen. Migz Zubiri, Feliciano Torres, and more than 60 successful entrepreneurs in sharing our knowledge on entrepreneurial mind-setting and marketing to the attendees.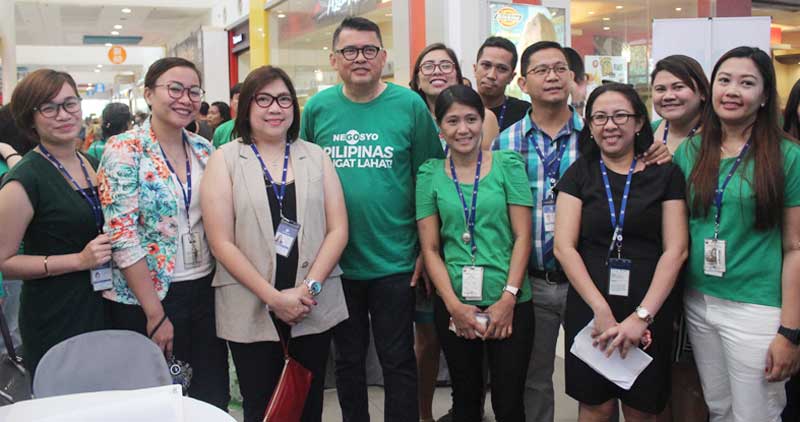 The author with the representatives of SM City Calamba: (front from left) Margaret Caringal, Abigail Mole, Angel Toreja, Karen Lubiano, Elmundo Olazo, Rachel Lajato, Mary Grace Batiles; (back row)Karen Christine Tiqui, Ramjit Mrytle Coza, Cherly Aquino
I personally mentored Alma Cruz, whom I learned was a previous mentee from Kapatid Mentor ME, one of our programs in Go Negosyo. She shared that her shoe business is one of the two remaining manufacturers in Biñan. I advised her on how to brand her enterprise and to register it to online platforms to reach a wider market.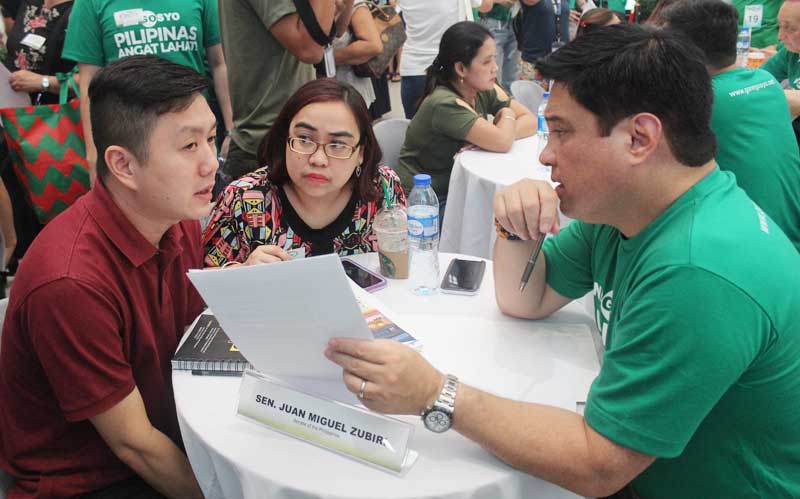 Sen. Migz Zubiri gives advice to mentee Lester Lee and his wife.
Like I always say, mentorship is really key in enabling our MSMEs to scale up. Equipping them with the strategies that worked well for us must not be kept only to key players in the business. They must be shared with our small entrepreneurs so that they, in turn, can flourish and become as successful as our mentors.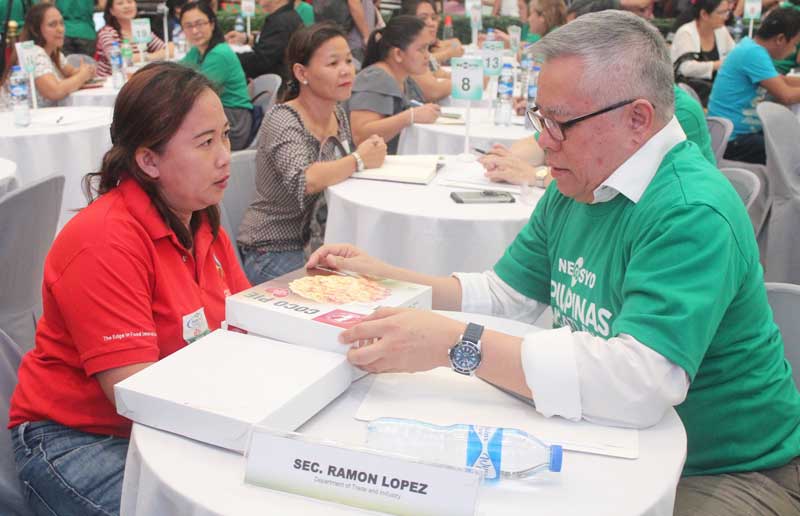 DTI Sec. Lopez mentoring Genalyn Socorro of Gen Sweet Tarts
Our next Mentor Me on Wheels will be on Saturday, June 30, in SM City Lipa, Batangas. To register, visit www.tinyurl.com/MMOWLIPA.