Johnny Depp selling more self-made celebrity paintings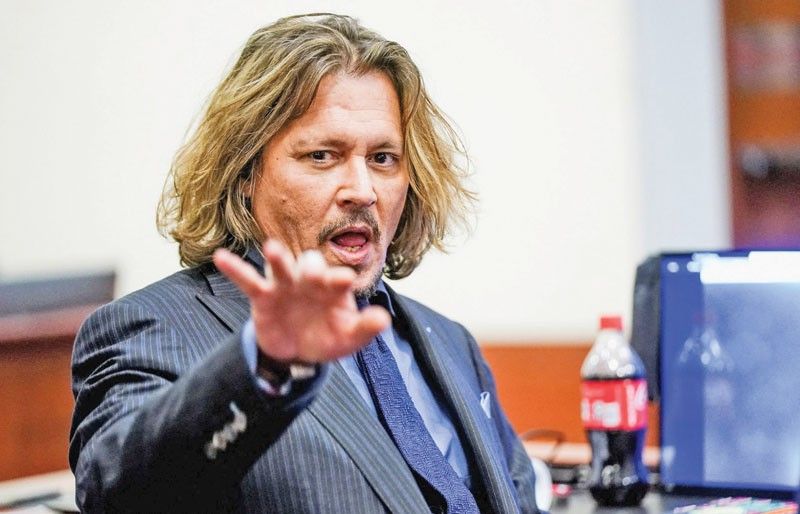 PANGLAO, Philippines — Actor Johnny Depp is selling more silk-screen prints of celebrities he painted himself, many of which have individually sold out.
The "Friends & Heroes II" collection consists of silk-screen prints by Depp of the late actors Heath Ledger and River Phoenix, singer Bob Marley, and author Hunter S. Thompson.
Depp worked on each print based on photographic references, developing and energizing them with freehand flourishes.
"All friends, all heroes... I'd like to see these four people together. I'd like to be in a room with those very cool people," Depp said in a video promoting the collection. "They did not have enough time on this Earth, but the time they did have, they certainly planted their individuality, their uniqueness, their world, their heart, their emotions, their senses of humor out there into the world."
The collection's first edition last year also included celebrity silk-screen prints, this time, of Keith Richards, Al Pacino, Bob Dylan, and Elizabeth Taylor, and sold out for $4,740 (P261,000) per piece.
The entire collection of "Friends & Heroes II" is being sold by London-based galley Castle Fine Art for £17,500 (P1.16 million) while the sold out 780 individual prints went for $5,400 (P297,000) each.
"Each image is an intimate reflection of their character in Johnny's eyes; a portrayal of how they have revealed themselves to him," said Castle Fine Art of the collection.
Depp was friends with Phoenix in their youth before the latter's untimely passing, and starred in the film adaptation of Thompson's "Fear and Loathing in Las Vegas," directed by Monty Python alum Terry Gilliam.
Gilliam later directed Ledger in the latter's last-ever film "The Imaginarium of Dr. Parnassus," with Depp stepping in with fellow actors Jude Law and Colin Farrell after their friend passed away mid-production in 2008 to portray different versions of Ledger's character.
"A closer look at his portraiture reveals the qualities that Depp felt his subjects revealed most keenly to him, or are his strongest points of recall when revisiting times shared and memories made," the gallery said of Depp as an artist.
The actor is continuing to rebuild his career following his victorious legal battle over ex-wife Amber Heard, including a leading role as King Louis XV in "Jeanne du Barry" — his first film in three years — and his first directorial feature in over 20 years about Italian artist Amedeo Modigliani.
RELATED: Johnny Depp, Adele among celebrity names misspelled the most online