Weaving stories
October 13, 2019 | 12:00am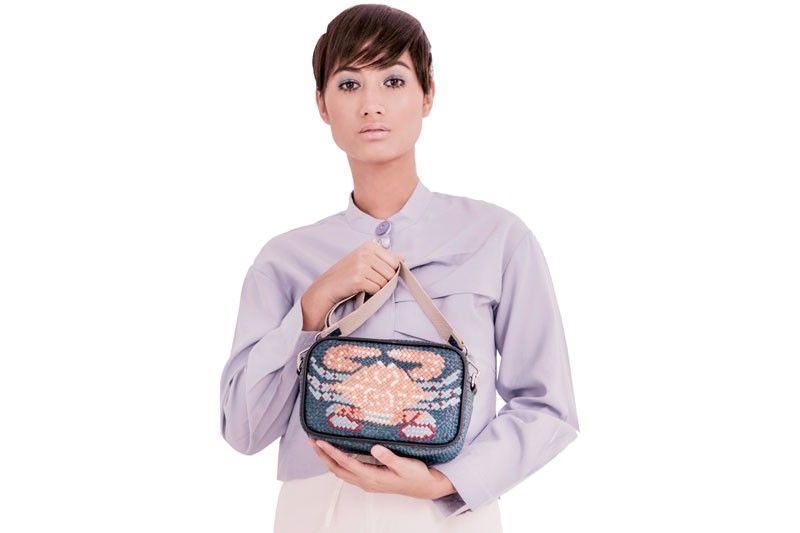 Fashion is like storytelling — each masterpiece has a story to tell. It quantifies substance that comes from a well-thought of process and separates quality from the fluff. The essence of fashion lies in the process of creation where there is meaning and content in whatever piece that comes to life. Whether from style, history, culture, tradition or whatever form of inspiration, there is definitely more to what the eyes can see.
In the Philippines, one of the latest brands in the local retail landscape is Lara, the renowned banig brand from Samar. "Lara" means "to weave" in Waray. The brainchild of Samar Rep. Sharee Ann Tan has now become a visible fixture in top fashion and accessories trade shows in the country. Lara's contemporary banig creations have attained modest popularity and have won the Katha Awards for both best design and people's choice awards in last season's Manila Fame.
Each season, the brand presents a cohesive collection of modern pieces that tell a story. This season, Lara digs deep into the huge fishing industry that Western Samar is known for. The main source of marine life in the area is Maqueda Bay. It is rich with a wide variety of fish, crustaceans and other creatures of the deep.
Maqueda Bay geographically encompasses 13 municipalities of Western Samar. Brilliantly embroidered into modern bags are the species that can be found in the island's major economic resource. Modern design is fused into practical and functional style pieces such as totes, clutches and slings.
Inspired by the bay, the collection comes alive with the current hues of the season. Each year in August, Maqueda Bay is celebrated through a month- long festival in Catbalogan City called Manaragat. The festivity is a tribute to St. Bartholomew who is believed to keep the bay in abundance.
Lara is a brand fond of stories. Its past collections namely Primera (first), Bulawan (which means "gold" in Waray) and Amon (which means "ours" in Waray) have produced pieces that give a sense of pride not only to the province but to the nation as well.
From flora and fauna to endemic species, the stories are imprinted and immortalized in banig, a product of more than three centuries of tradition and culture of weaving that started in the caves of Basey, Samar. As the brand moves fashion forward, Lara's future will have more stories to weave and tell. *
(Lara participates in "FORA by FilipinaZ" until today at The Fifth, Rockwell Center, Makati City and at Manila Fame on Oct. 17 to 19 at the World Trade Center in Pasay City. Visit @larasamarph on Instagram.)