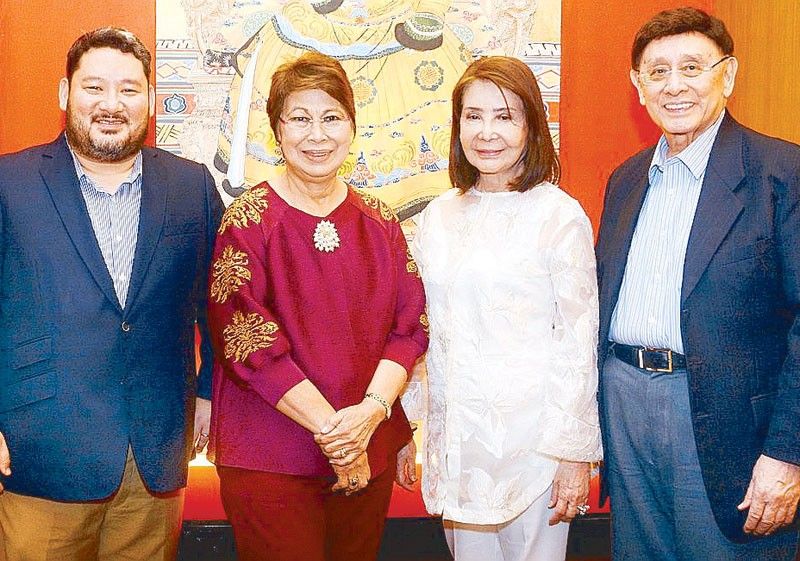 (From left) The Bellevue Manila managing director Patrick Chan, Jayelles president Roselle Rebano, Angola Consul Helen Ong and your columnist.
"Live life and enjoy it. That's the real key to beauty!" — Michelle Visage
An exquisite dinner celebration in honor of the elegant Best Dressed Women of the Philippines (BDWP) chairperson and Angola Consul Helen Ong was recently held at Phoenix Court of The Bellevue Manila in Filinvest City, Alabang, Muntinlupa City.
The lovely consul was surrounded with so much love and adoration from her longtime friends from the diplomatic, government and business sectors.
At the dinner, guests indulged in a sumptuous Chinese lauriat.
It was truly an evening of friendship and celebrating the life of a well-loved mother, friend and philanthropist.
Many happy returns, dear Helen! Friends for life
Minerva Tanseco recently gathered her lovely group of friends called the "Everybody's Group" to celebrate the group's ninth anniversary at Ayala Seda Hotel in Bonifacio Global City, Taguig.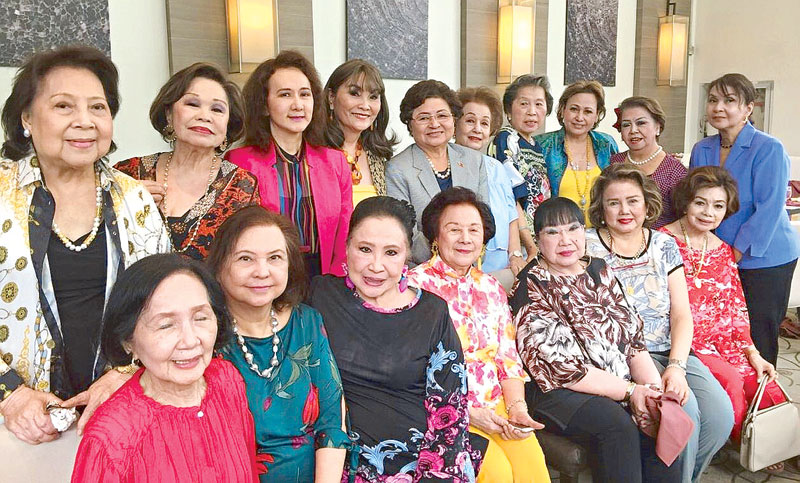 (Seated, from left) Baby Antonio, Mardy Aguilar, Minerva Tanseco, Alice Briones, Beng Fores, Chichi Laperal and Carrie Bautista; (standing, from left) Tessie Briones, Nini Layug, Grace Palma-Tiongco, Annabelle Adriano, Rosalind Wee, Nena Casimiro, Ester Dee Rosca, Tessie Amparo, Baby de Jesus and Patty Jalbuena.
Cheers to forever friendship, ladies!
GREETINGS
Happy birthday to our celebrator today Antonio Roxas-Chua Jr., July 7.
Advance birthday greetings to, Rafael "Paing" Hechanova and Alfonso Reyno Jr. July 8; Edward Go and London MBA graduate Cheryl de Leon, July 9; Minerva Tanseco and Lin-Ay Rufino, July 10; Pinky Tobiano Robles, July 11; Ria Rebano and Trina Yujuico, July 12; Freddie Garcia, Villa Escudero's Ado Escudero and Carmeling Cardenas Sevilla, July 13.
So, how was your week?
(For comments and inquiries, please e-mail me at jjlitton@indanet.com.)