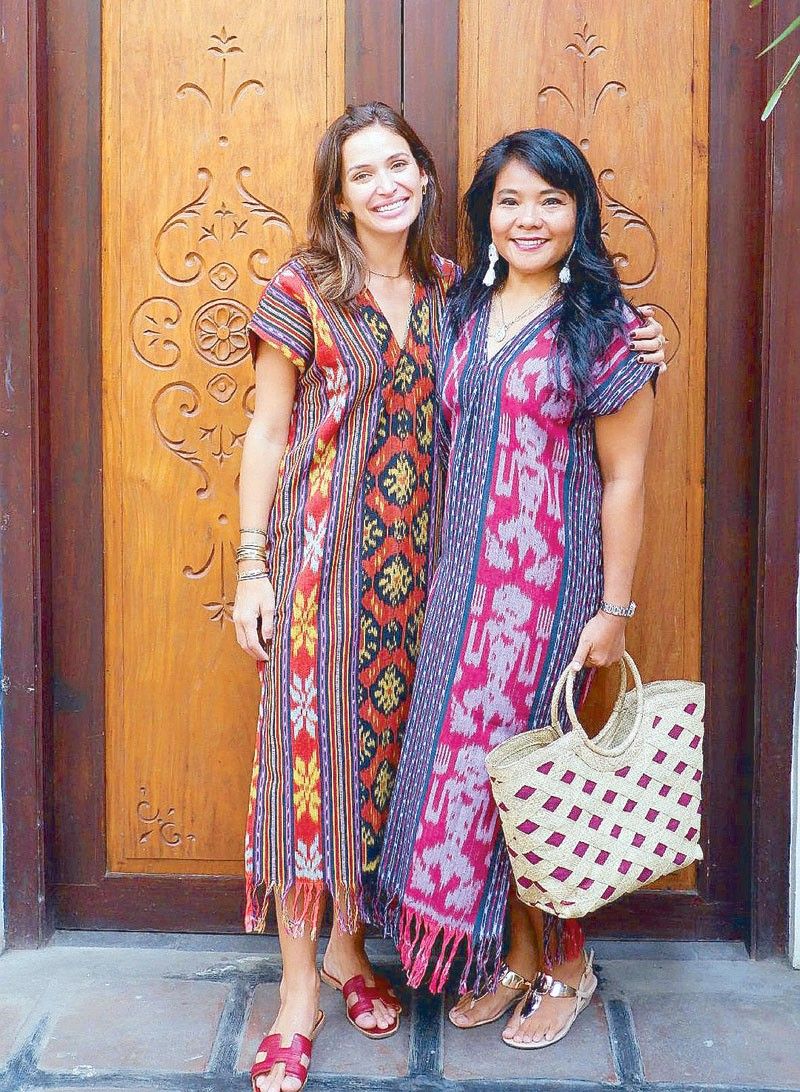 Natalia Zobel and Dearsy Ganestri-Webb.
Lanai by Island Style is the brainchild of Lanai Manila store owner Natalia Zobel and Indonesian-born Dearsy Ganestri-Webb.
Webb, a frequent traveler, visited Bangkok in 2015 and was amazed by how beautiful yet inexpensive the garments were. Unable to resist the sartorial temptation, Webb purchased much more than she anticipated and returned to Manila with a treasure trove of merchandise.
"I felt guilty that I bought too many pants in Bangkok. Did I really need all those five pants? No! I decided to show my friends all the garments I got in Bangkok, hoping that they will take them off my hands. As it turned out, my friends love all the things I bought and they took all the pieces that I showed them," Webb shared.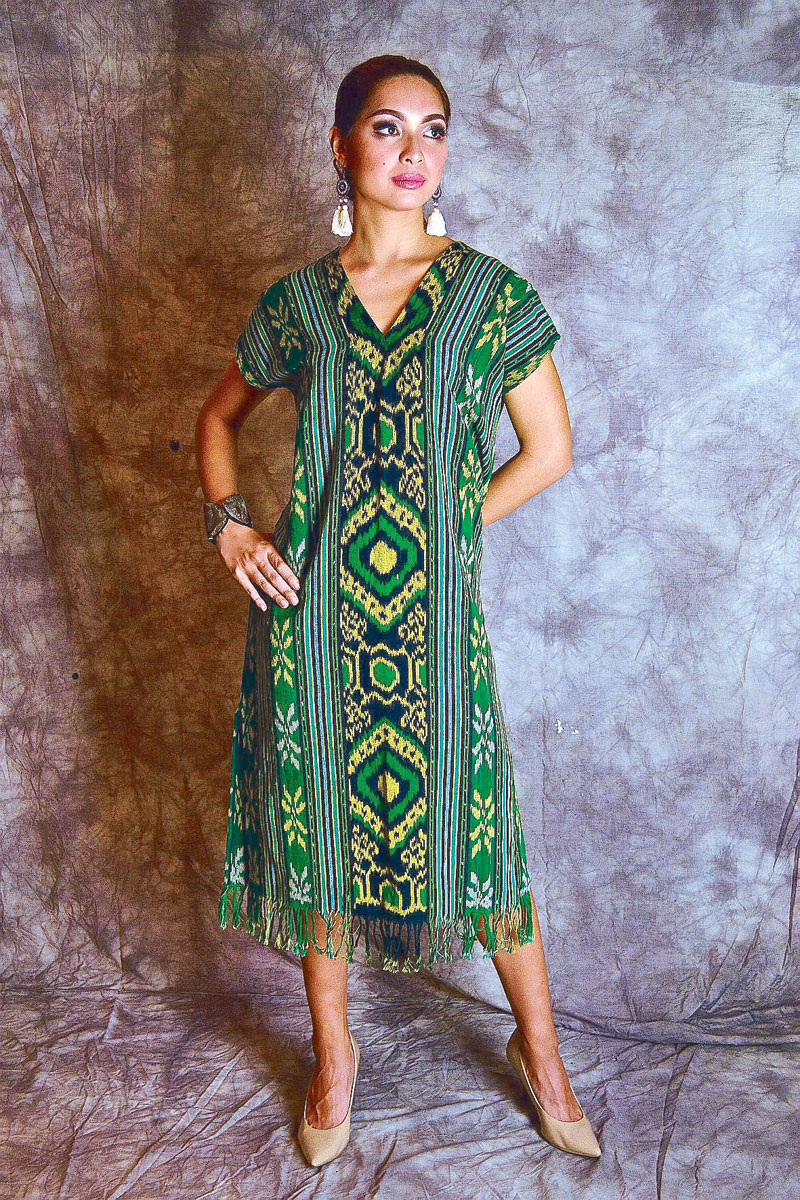 Indonesian cotton ikat design.
Webb's next jaunt was a trip to Bali where she once again came home with a collection of items to show to friends. Once again, friends snapped up all the merchandise in minutes. By then it became clear that Webb had a keen eye for sellable fashion and a knack for enticing people to purchase her lounge-style choices.
Webb's team-up with Zobel further strengthened the vision of offering resort wear to the Manila crowd. Together, the ladies decided to focus on elegant caftans.
Zobel said, "Living in Manila, we tend to mix beach and city fashion as one. Which is why we thought of caftans as they are a versatile mix of these two worlds. Our caftans are not just for the beach because they are thick and long enough to be worn out around town in Manila as well. Styled with a belt and earrings, these caftans can take you to lunch, errands and dinner dates."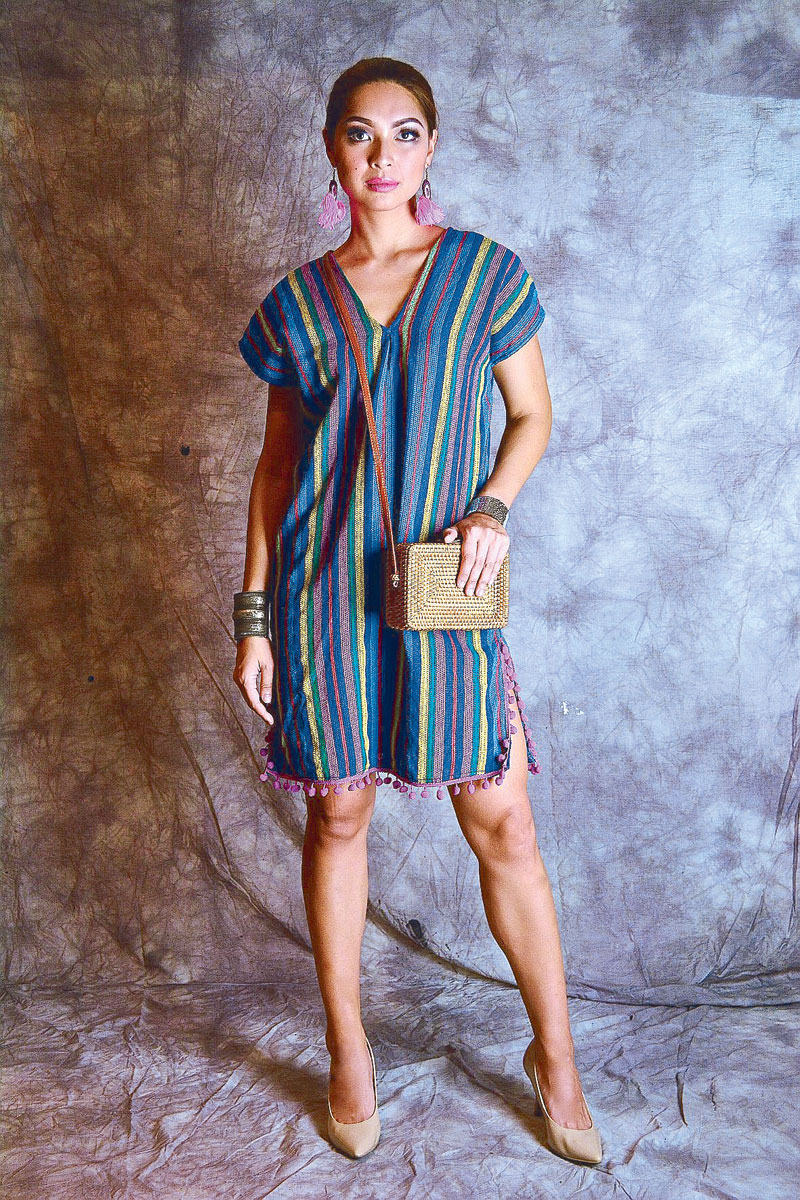 Philippine cotton blue Taal weave pompom caftan.
The locally produced caftans, made from ikat and Taal weave fabric, are designed by both Zobel and Webb as part of their belief in supporting the local economy. Each ikat fabric has a one-of-a-kind design. It is also made of cotton to provide the wearer with cool comfort.
When asked about who the Lanai by Island Style woman is, Webb has this to say: "She is the type of woman who is bold and fun! At the same time, she wants the balance of practicality, uniqueness and gracefulness."
Zobel added, "She is bold, elegant and willing to take a risk playing with old and new styles."
Lanai by Island Style is truly a welcome addition to fashion in these islands!
(Lanai by Island Style is located at the second floor of Alabang Town Center's Pop Culture area. For more information, call 0917-7025454, e-mail webbdearsy@gmail.com. Visit @islandstylecollections and
@lanai_manila on Instagram and Lanai Manila at 2316 Chino Roces Ave., Karrivin Plaza, Makati City.)