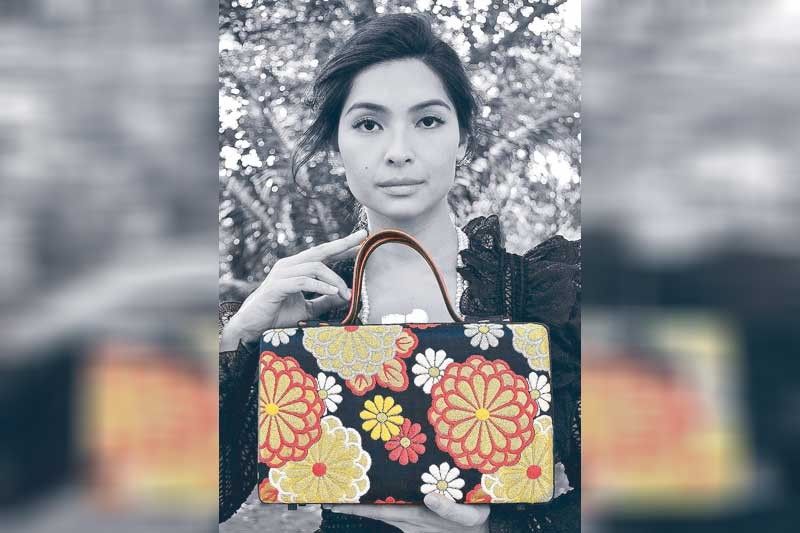 Hard case handbag with Fukuro print in red, gold and black.
Reynaldo Legarda's fascination with Japan began during his college days when he was pursuing an undergraduate degree in International Studies at the De La Salle University. This inclination for all things Japanese motivated the young Rey to search for work there while exploring the country. And he thrived living in his favored country for several years.
"My work as an entertainer brought me to different parts of Japan, from the Tohoku region to the Kanto and Kansai areas. Going to these places and my daily encounter with the Japanese made me see and observe their different lifestyles and tastes for fashion," Rey reminisces.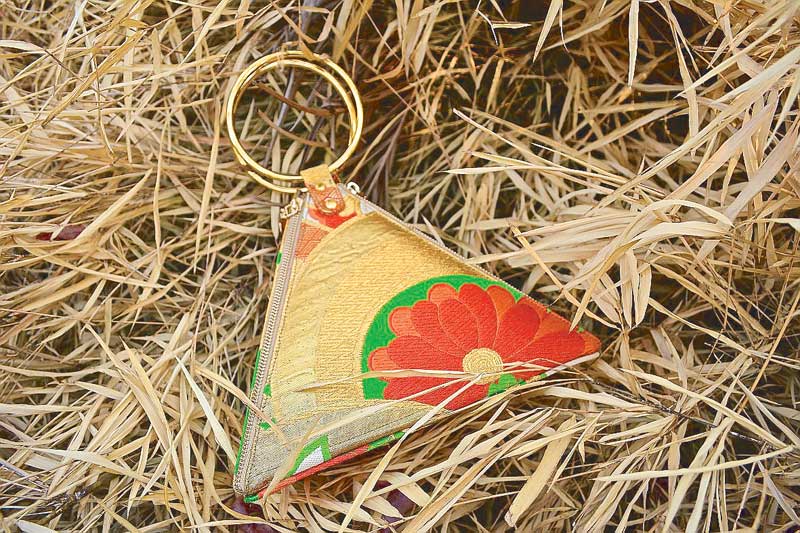 Upcycled vintage traditional Japanese obi clutch.
Rey's venture into the bag business started out as a hobby. He made special gifts for his family members as well as for special friends and clients. Sourcing materials for his bags/clutches was not a problem As through the years, Rey had collected a vast stash of kimono and obi.
"I'm also grateful that my friends are very supportive of my business as they are still sending me different kinds of kimono and obi. Recently, I traveled to Japan to source materials for my bags. As for my special clients, they come from different places here in Manila. I also have regulars from Cebu, Singapore, Japan, Canada and all over the globe," says Rey.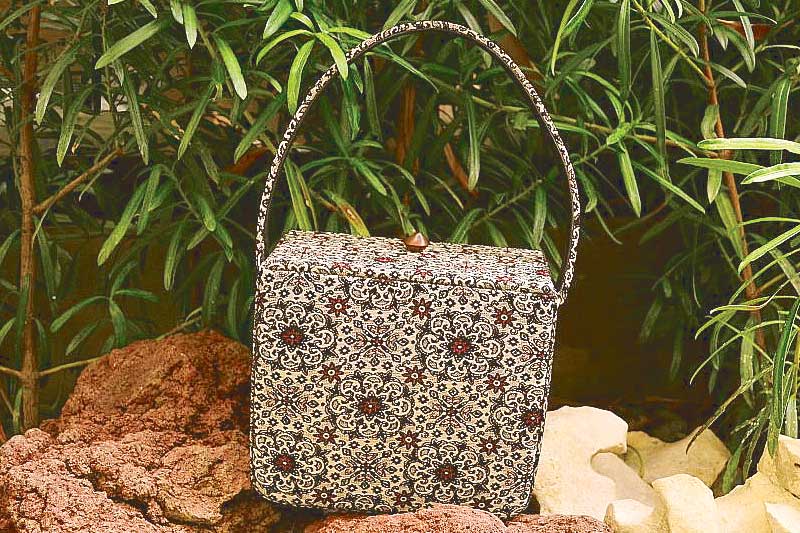 Muted brown and maroon hard box-type bag.
The kimono and obi remain as his inspiration in designing bags. He believes that these elaborately designed traditional Japanese clothes deserve to be transformed into other forms of art. His bags and clutches consistently emanate Japan's, rich, vibrant and practical culture.
This makeup-artist- turned-accessory-designer shares, "Though the primary materials I use are Japanese-made, I make sure that my bags have a Filipino touch by making sure that the quality is long-lasting. This, I believe, reflects the Filipino trait of resilience."
His bags are displayed at Il Mio beauty studio in Makati and are a regular fixture in bazaars like AWCP monthly bazaar at SMX, Maker's Market bazaar at Central Square in BGC and through online accounts @ilmio.bags on Instagram and Il Mio bags on Facebook.
Photography by Joanne Zapanta-Andrada • Bags by Reynaldo Legarda • Model: Stefanie Lopez Chung