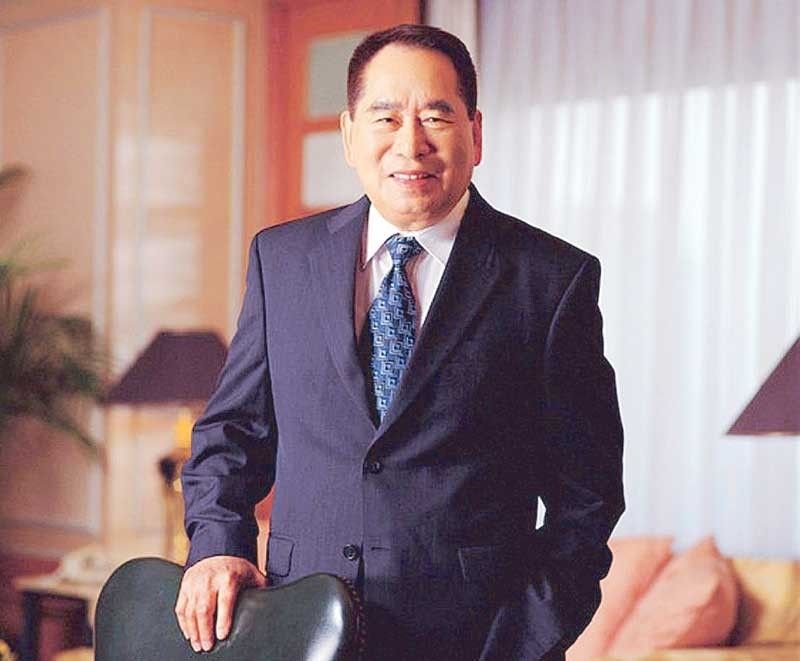 Henry Sy Sr.
Photos from SM Investments Corp. website
THIS WEEK ON PEOPLEASIA
-
Babe Romualdez
(The Philippine Star) - January 27, 2019 - 12:00am
I first met Henry Sy Sr. — acknowledged as the father of modern Philippine retail — in the early 1970s at his office in the old Makati Stock Exchange building, with his daughter Tessie Sy Coson, whom I have also known for many years.
We were doing some advertising work for Mrs. Coson, and I was surprised to see Mr. Sy going to the common restroom on the floor of his office at the MSE. Apparently, he did not have his own private restroom — giving me a glimpse of the simple, self-effacing character of the man who would later on become the richest person in the Philippines and the 53rd richest in the world with an estimated $19 billion net worth, according to Forbes.

The Sy family (from left): Herbert, Henry Jr., Elizabeth, matriarch Felicidad Tan Sy, Henry Sr., Tessie Sy Coson, Hans and Harley.
Known to be very frugal — it was said that he counted every cent — he was clear proof that success could be achieved with hard work, determination and perseverance. For the young Henry came to the Philippines from Fujian in China with just the shirt on his back and 10 centavos in his pocket, starting his remarkable entrepreneurial journey by helping his father sell goods in their small sari-sari store in Manila.
"There is no such thing as overnight success…It is a combination of hard work, good credit standing, opportunity, readiness and timing. Success will not last if you do not take care of it," he once said in an interview with the Financial Chronicles.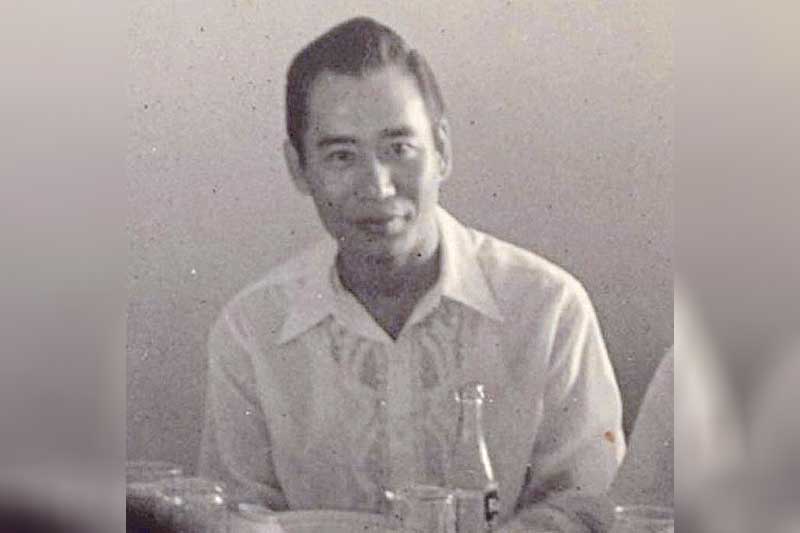 A young Henry Sy Sr.
Many other tycoons have tried to emulate Tatang but they could not equal the kind of phenomenal success he has achieved — perhaps because he was a great visionary who could visualize thriving businesses or bustling communities in areas where ordinary people would only see vacant spaces or abandoned tracts of land.
He believed in the Philippines so much that, no matter which way the political winds blew, he remained steadfast. When there was capital flight, especially during the latter years of the Marcos regime, he continued to invest in the Philippines.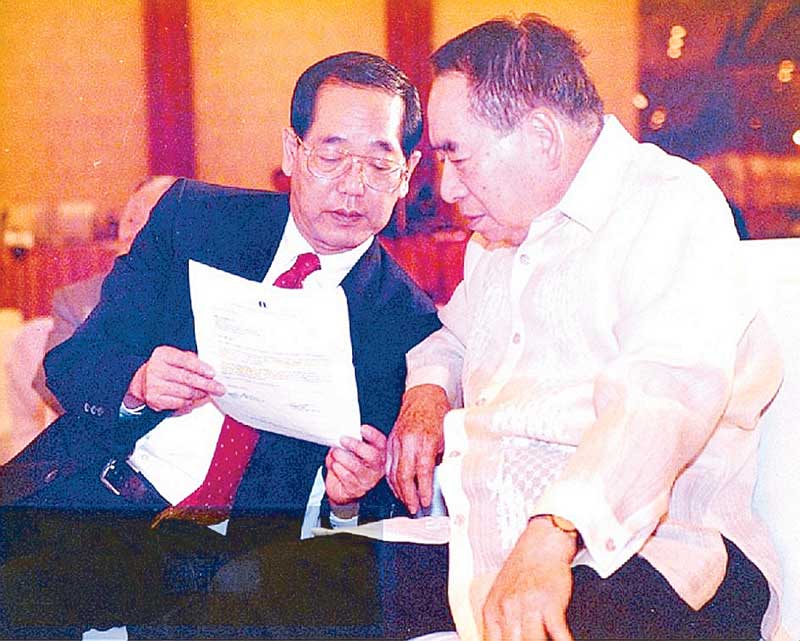 SM Investments Corp. chairman Jose Sio and Henry Sy.
This contribution was recognized by the government, which in a statement said, "Mr. Sy was a visionary and a pillar of the Philippine economy who believed in the potentials and opportunities of the country and pursued them with dedication, passion and hard work till their fruition."
But the most important of all is that Tatang and his wife, Mrs. Felicidad Tan Sy, brought up all their children well — Tessie, Elizabeth, Henry Jr. (Big Boy), Hans, Herbert and Harley.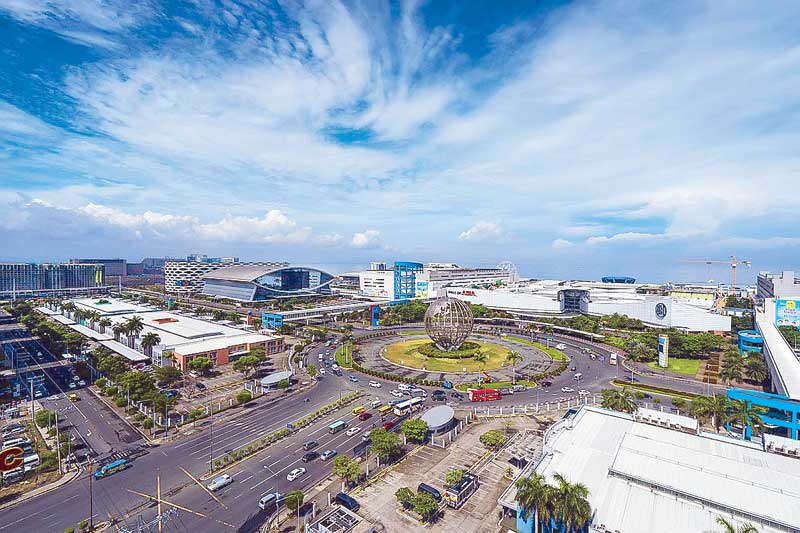 An aerial shot of the SM Mall of Asia, one of the largest shopping malls in Asia.
"I instilled in my children the importance of good values in business: hard work, determination integrity and optimism," Mr. Sy told Wilson Lee Flores in an interview for the STAR in 2010.
No wonder then, that his six children are all successful in their own right, brought up by their father to aspire to be the best in anything they would undertake.