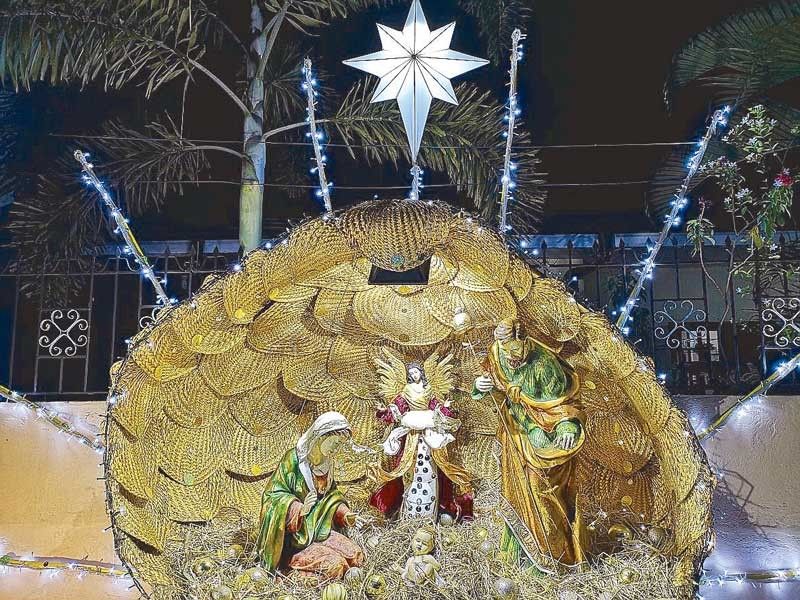 The winning egg-shaped belen of the House of Cruz made of native fans was designed and executed solely by 14-year-old Joseph Anton Cruz, a first time participant.
Photos by MIKE MINA
Belenismo is the earliest reminder of Christmas in the Philippines, which showcases the unique talents of Tarlaqueños in the art of making a belen. This Catholic tradition that focuses on the significance of the birth of the Child Jesus in a humble manger represents the true essence of Christmas.
Two very devoted Tarlaqueñas, Dr. Isa Cojuangco Suntay and her mother Isabel Cojuangco Suntay, originators of the beautiful Belenismo tradition, began with a dream to turn their beloved province of Tarlac into the "Belen Capital of the Philippines."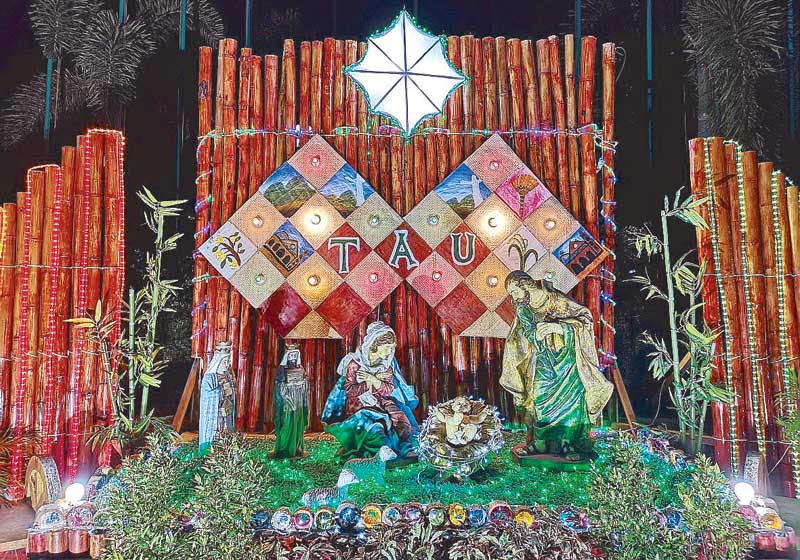 Tarlac Agricultural University's rural-themed belen is made of bamboo and muggy water hyacinth.
Now on its 11th successful year, Isa shared how moved she was upon seeing the people who officially registered their entries in the Belenismo as early as June and took the time and effort to work on their masterpieces. "Many belens had to be taken down before typhoon Rosita made landfall in the nearby province of Isabela, and then put back up in time for opening day just to live up to their commitment," she recounted as we toured the different belens all over the province on a star-kissed November night.
My sisters and I feel so fortunate to have been able to witness the Belenismo year after year, because it allows us to ponder in prayer and thank our Heavenly Father for the greatest gift we have ever received.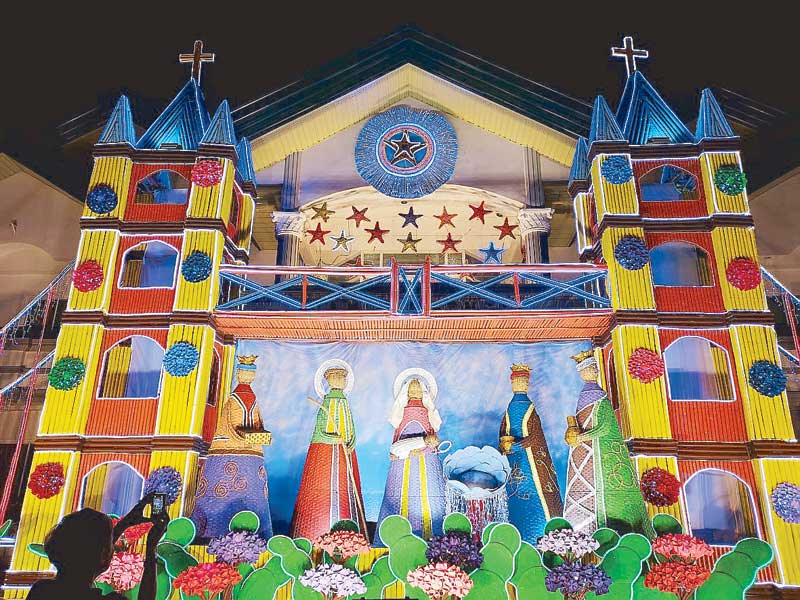 San Clemente's Tower of London-inspired belen symbolizes the 'bridge of hope for humanity.' It is made of bamboo poles washed in rainbow colors, recycled plastic soda bottles, banig and bilaos.
* * *
(Would love to hear from you at miladayjewels@yahoo.com.)