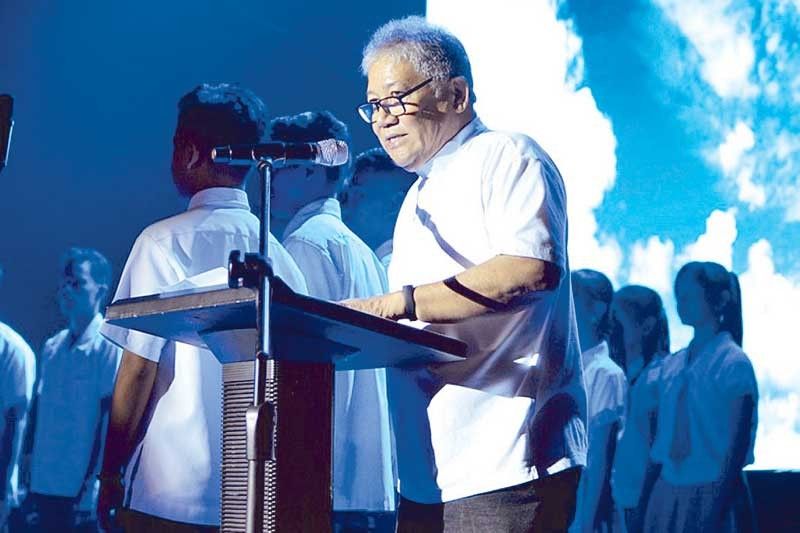 Healing Servants Foundation and Divine Healer Academy of Sorsogon founder Fr. Gerard Deveza.
Photos by Vincent D. Soliven
The Healing Servants Foundation has every reason to smile. Its annual fundraising concert titled The Music of Louie Ocampo held last Oct. 13 in the Samsung Hall at SM Aura Premier, Bonifacio Global City was a sensational success. No wonder many look forward to the foundation's enjoyable events year after year.
Over the past 15 years, its yearly show also serves as a chance for the foundation to update its loyal benefactors on its mission school, the Divine Healer Academy, which is located in the scenic province of Sorsogon.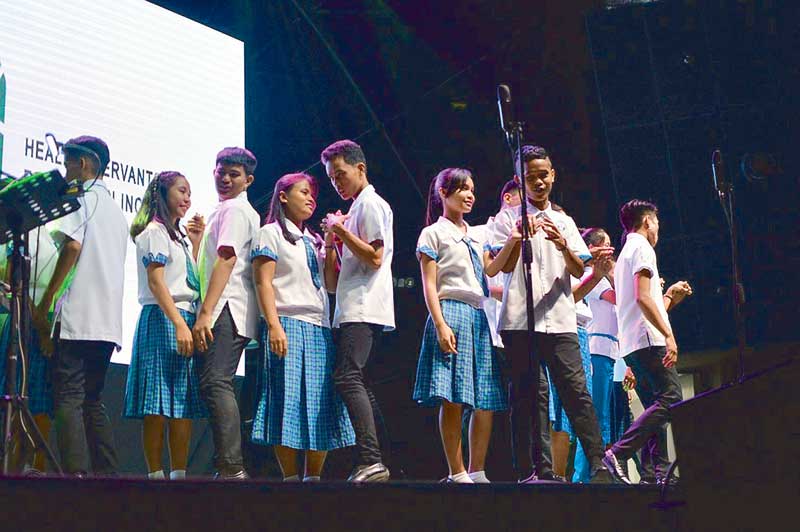 The Divine Healer Academy of Sorsogon choir.
Before the show, a thanksgiving Mass was celebrated by Healing Servants Foundation and Divine Healer Academy of Sorsogon founder Fr. Gerard Deveza. In his homily he mentioned aptly that "everything we have been given by our Lord, big or small, including the talents we have, are meant to be shared."
After the Mass, we realized that, indeed, this was Louie Ocampo's special way of giving back through his wholehearted performance, a generous gift to the students of the Divine Healer Academy of Sorsogon who will now be able to continue their education.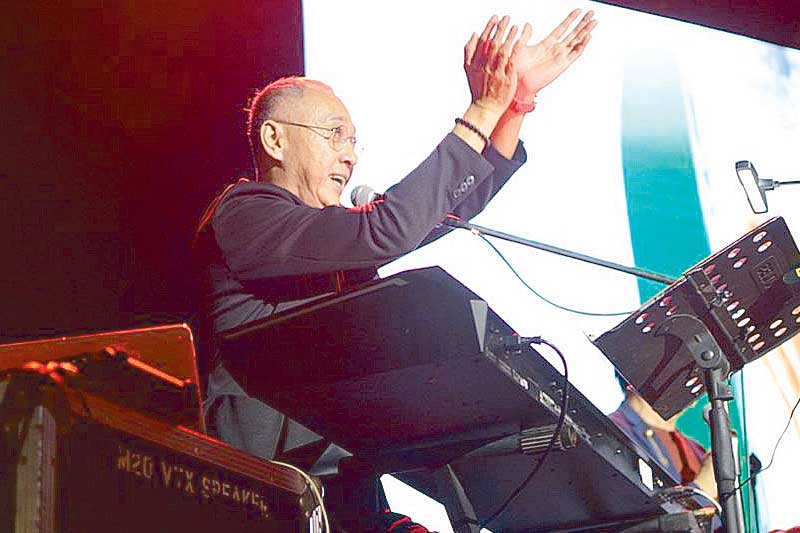 Renowned composer Louie Ocampo.
The concert featured the accomplished composer, who enthusiastically played on stage with very gifted singers. Among those who shared their voices were talented students from the Divine Healer Academy who sang I Can. There were the magnificent Sorsogon Singing Ambassadors Gina Larosa, Veron Divina, Peter Aidalla, Paul Dato, Ricky Paulino and Norman Lacra, who captivated the huge crowd with their renditions of Ewan, Anna, Ikaw, Tell Me, You Are My Song and so much more. My loving hubby Benny Soliven sang Say That You Love Me, a song that Louie wrote for his lovely wife Jojo, which melted my heart. And last but not the least was charmer event emcee Ding Mercado, who sang See You There.
Throughout the night, the audience enjoyed the songs made more meaningful with the stories behind them, as told by Louie himself in between renditions.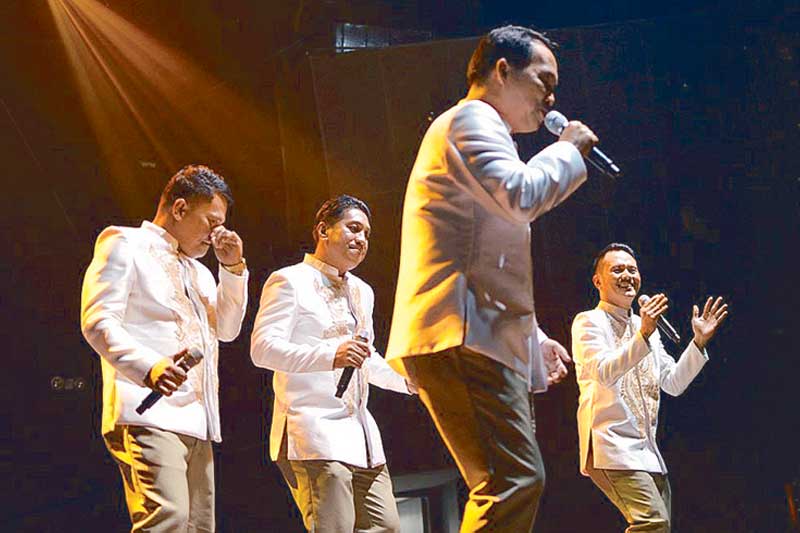 (From left) Peter Aidalla, Ricky Paulino, Norman Lacra and Paul Dato.
"I didn't realize till last night that many of the songs I like to sing were made by Louie," admitted Ronnie Latinazo, our handsome and faithful benefactor.
Tita Corito de Claro warmly congratulated the foundation members for a successful show. "The Samsung Hall was full," she gushed. "My classmates and I enjoyed the show and are thankful to be able to share for a most worthy cause," she said.
The memorable night of song culminated in the students distributing artistic expressions of appreciation to the benefactors in attendance who received them with tears of joy. *
(Would love to hear from you at miladayjewels@yahoo.com.)