'Tis the season to shop and it's never too early to begin your 12 days of Christmas.
Men are welcoming the Yuletide with a celebration of shoe-stopping style. Fashioning the coming holidays means updating one's wardrobe with one of the most basic essentials — shoes.
The current code of fashion, wherein dressing down is in-the-moment, is taking casual footwear in the spotlight with the counterpart dress shoes. Modern men are rethinking and style-stepping in a relaxed comfort feel, less of the formal and dapper-like appeal. The up-to-date code of dressing is ageless despite the younger and trendier look.
In the Philippines, Payless ShoeSource presents its holiday collection in reference to dressing up casuals. Men are channeling the youthful vibe in cool loafers, classic and high-top sneakers.
Modern hues in brown and black that echo the earth are the current staples to fit any look that matters. Textures in canvas, suede and leather reinvent the classic style to celebrate the season's current obsessions. Sneakers are the covetable pieces for the holidays that come in both high and low proportions and basic or trendy camouflage prints.
The ultimate shift and movement in putting premium to casual footwear is the now statement. The refreshing take is shaping and changing the fashion landscape.
Out with old and in with the shoe.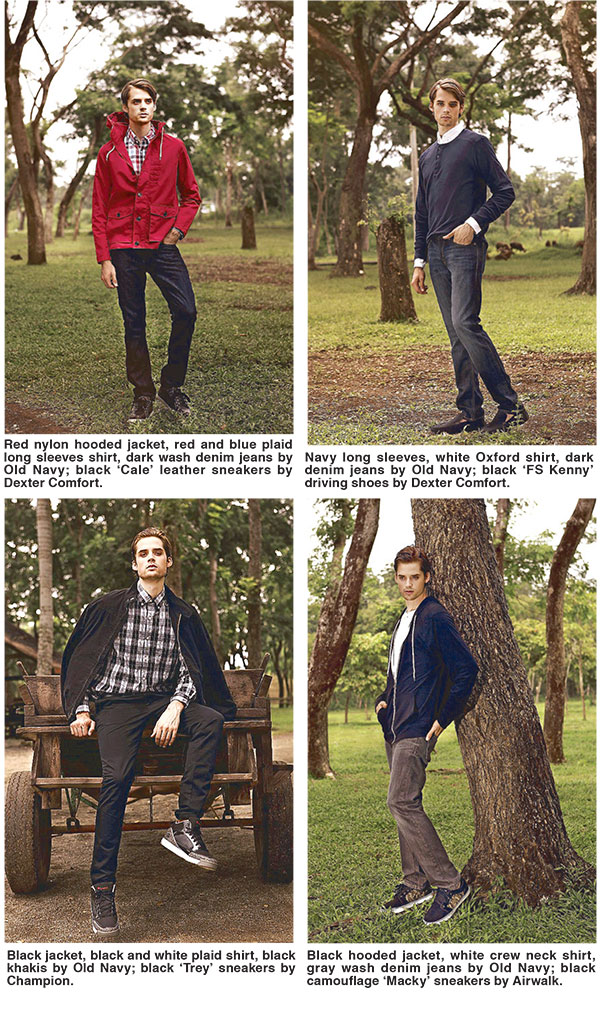 Photography by Mau Aguasin • Creative direction and styling by Luis Espiritu Jr. • Associate styling by Diane Lasam • Makeup by Pia Reyes • Grooming by Dave Lopez • Model: Drury Armstrong for Elite Manila • Shot on location at Sta. Elena Golf and Country Club, Santa Rosa, Laguna • Special thanks to Crickette Tantoco • Airwalk, Champion and Dexter Comfort are available at all PAYLESS SHOESOURCE in major malls nationwide.