Camping 101 experience of fellow Paulinians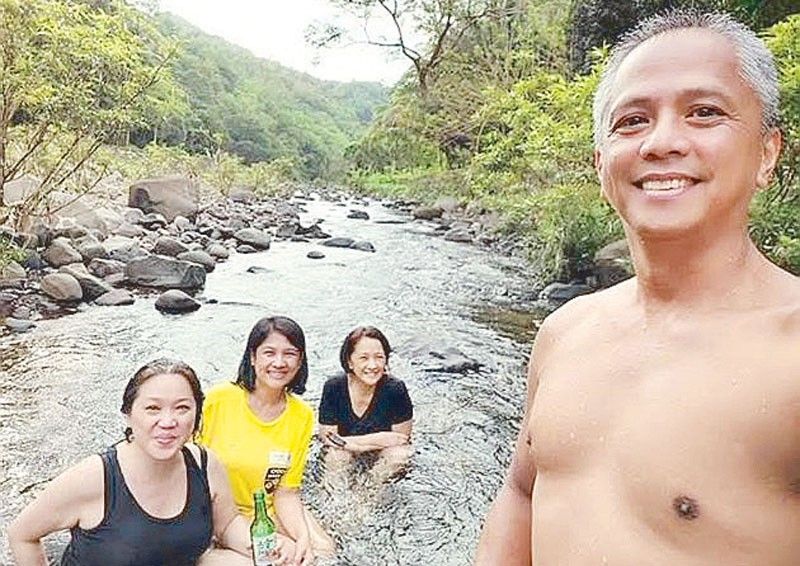 I am a proud Paulinian. I attended St. Paul Pasig from Grades Three to Seven, then moved to St. Paul University in Quezon City for high school.
Last week, fellow Paulinian Lizette Bernardo-Perez got in touch with me. Lizette was our corps commander when we were high school seniors, and she reached out to ask for donations from our batch because our beloved alma mater, St. Paul University Quezon City, is celebrating its 75th founding anniversary this year. The school aims to publish a coffee table book titled, Like Diamonds We Become, which will feature achievements of past graduates and use the seed money raised by its sale for the reconstruction of the school gym. I told Lizette that I couldn't possibly say "no" to Ms. Marisa Verona, my former P.E. teacher (and one of my favorites) who is now the Diamond Jubilee project head.
After my pledge of support, Lizette and I started chatting. I told her I saw the post of another former classmate, Marnie Cordova, about a recent camping trip they went on together and asked if they could share their experience with my readers.
And here it is…
Lizette and Marnie have been BFFs since they were in Grade Six (1977) in St. Paul, Pasig. In the decades since then, they've been on numerous out-of-town trips together. Unfortunately, in 2015, another one of their BFFs, lawyer Chinky Santiago, died from cancer. From then on, their out-of-town trips have been few and far between. For Marnie, "It was never the same, with us being incomplete."
After close to a year in lockdown, Lizette and Marnie were raring to go out of town. Lizette's husband, Joey Perez, whom they fondly call Boy B for Boy Bakal, is a certified triathlete, iron man and marathoner who loves the outdoors.
Lizette shared that last Feb. 13, Boy B invited her, a son and their two grand kids to go overnight camping in Tanay, Rizal. It was an adventurous Valentine weekend. They slept in a tent and cooked their own food. According to Lizette, they were literally "roughing it up."
Two weeks later, Boy B was still in a high after their camping trip. And so, he invited Lizette and their other kids to join. Sadly, there were no takers. But Lizette, being the supportive wife that she is, asked Boy B to open the invitation to other close friends. The two who responded to their invitation were Marnie and Anna Africa. Thus was born a new Viber group named "Camping Diyosas," and the search for an exciting camp site was on. They chose PILI PANINAP in Daraitan, Tanay, Rizal because it received good reviews.
D-Day was March 6. All four of them, Boy B, Lizette, Marnie and Anna, drove up to the Sierra Madre mountains to the campsite, which charged P450 per head. They brought their own tents and pitched them after they arrived. Later, they ordered lunch consisting of inihaw na liempo, fried lumpia ubod and sinigang na tanigue from the kitchen of Paninap Farm. For dessert, they had moron, which is suman with cocoa. Marnie said the food was delicious, and she was pleasantly surprised when she was told that the vegetables that accompanied their food were from the farm.
After lunch, they waded in Daraitan River, which was quite close to their campsite. The fresh water was cool and bottles of soju in tow made the dip more fun. By dinner time, all four of them had a nice buzz. They grilled the meat they brought, and it served as pulutan. By 11 p.m., it was lights out (literally) and they all slept peacefully through the night, thanks to the cool weather and the absence of mosquitoes. The only hassle was going to the toilet in the middle of the night, which was 30 steps uphill!
The following morning, everyone was up at 5. A hearty breakfast (again ordered from the kitchen) followed before they began to pack their gear before heading home.
Overall, Marnie and Lizette enjoyed their camping 101 experience (I'm assuming Anna and Boy B did, too.). For Lizette, it was the activity's simplicity that she loved. According to her, you don't need much to have fun. All you need is nature and to be around the people you love.