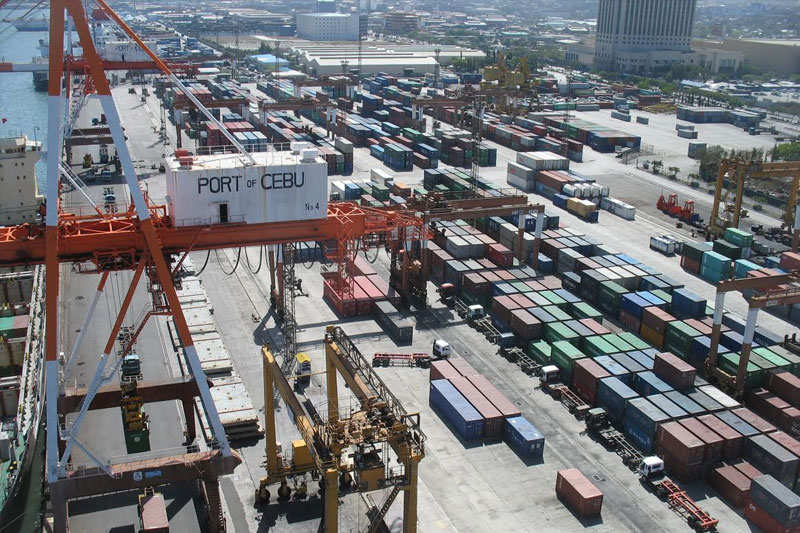 In its report on the country's trade balance, PSA said exports rose 9.3 percent to $5.51 billion during the month from $5.04 billion last year. File
Trade balance still in deficit despite rise in exports
(The Philippine Star) - October 10, 2017 - 4:00pm
MANILA, Philippines — Exports extended their growth trajectory for the ninth consecutive month in August, driven by double-digit growth in shipments to ASEAN, EU and other Asian trade partners, the Philippine Statistics Authority (PSA) said yesterday.
In its report on the country's trade balance, PSA said exports rose 9.3 percent to $5.51 billion during the month from $5.04 billion last year.
At the same time, PSA said increased inbound shipments of capital goods led imports to grow at a faster 10.5 percent to $7.92 billion in August from $7.17 billion in the same period last year.
As imports still outpaced exports during the reference period, the country still incurred a trade deficit of $2.41 billion, up from $2.13 billion last year.
PSA said seven out of the top 10 major export commodity groups registered significant growth in August. These were: gold (186.7 percent), machinery and transport equipment (75 percent), electronic equipment and parts (71.3 percent), coconut oil (61.2 percent), metal components (22.6 percent), other manufactured goods (13.8 percent) and electronic products (3.5 percent).
For inbound shipments, nine out of the top 10 major import commodities registered growth in August. These were: metalliferous ores and metal scrap (718.0 percent); organic and inorganic chemicals (27.6 percent); mineral fuels, lubricants and related materials (23.8 percent); telecommunication equipment and electrical machinery (11.3 percent); iron and steel (10.9 percent); other food and live animals (9.7 percent); electronic products (8.3 percent); industrial machinery and equipment (6.2 percent) and transport equipment (2.2 percent).
Most of the country's imports came from China, US, Indonesia, Thailand, Singapore, Taiwan, Malaysia and Germany.
Meanwhile, double-digit growth in export receipts were recorded from trade partners in Asia such as Hong Kong (21.9 percent), Thailand (29.5 percent) and South Korea (33.7 percent). Increased exports to Germany (10.5 percent), and the Netherlands (34.5 percent) were also registered.
By economic bloc, the bulk of the country's merchandise exports in August went to countries in East Asia, accounting for 48.1 percent share of total exports valued at $2.65 billion. It rose 2.8 percent from $2.58 billion in August 2016.
National Economic and Development Authority Undersecretary Rolando Tungpalan said trade can be enhanced further if the country's potential in digital trade and e-commerce can be tapped.
"To help enhance this trade productivity, it is important to follow through with reforms that will develop the country's potential in digital trade and e-commerce," he said.
An example is the Philippine Customs and Trade Facilitation Project, a $200-million World Bank-financed modernization plan for the Bureau of Customs (BOC).
This can boost BOC's efficiency, effectiveness, transparency, and revenue collection through an updating of systems, procedures, and operational activities related to processing and clearance of imported and exported goods.