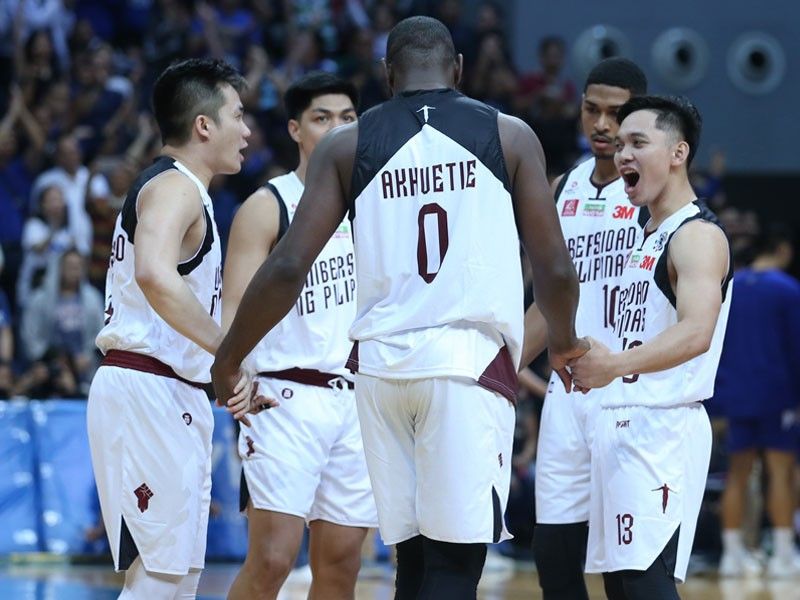 The Maroons found themselves in another do-or-die situation.
STAR/Joey Mendoza
UP's Perasol believes Ateneo still beatable
MANILA, Philippines – Facing another elimination game, University of the Philippines head coach Bo Perasol remains hopeful that his Fighting Maroons can survive another do-or-die situation.
UP fell short in their first finals game after 32 years, yielding an 88-79 decision to defending champion Ateneo de Manila University in Game 1 of Season 81 UAAP men's basketball finals on Saturday at the jampacked Mall of Asia Arena.
But the character that the Fighting Maroons showed in the game despite the offensive struggles of Paul Desideri and Bright Akhuetie, made Perasol believe that they can bounce back.
"For a first timer in the finals, I have to appreciate the kind of effort my boys have shown," said Perasol, who just drew five points from Desiderio, the hero in their knockout game against Adamson.
"If there's one thing we can take home and think about is that it's possible. We can beat Ateneo," he added.
Jun Manzo was a big revelation in Game 1 for UP with 19 points while Juan Gomez de Liano added 17 markers.
Desiderio struggled with his shots, shooting just 2-of-6 from the field. Akhuetie got hurt in the third period and although he returned early in the fourth period, he was a non-factor when the Fighting Maroons made a mini-run.
"Before the series, everything was saying that UP have no match against them, no experience in the finals but with what they've shown, with little tweaking on defense, we could give Ateneo their money's worth," said Perasol.
"We are still positive with our chances. We just need some preparation which we did not have the last few days and I'm sure we will be better next game," he added.