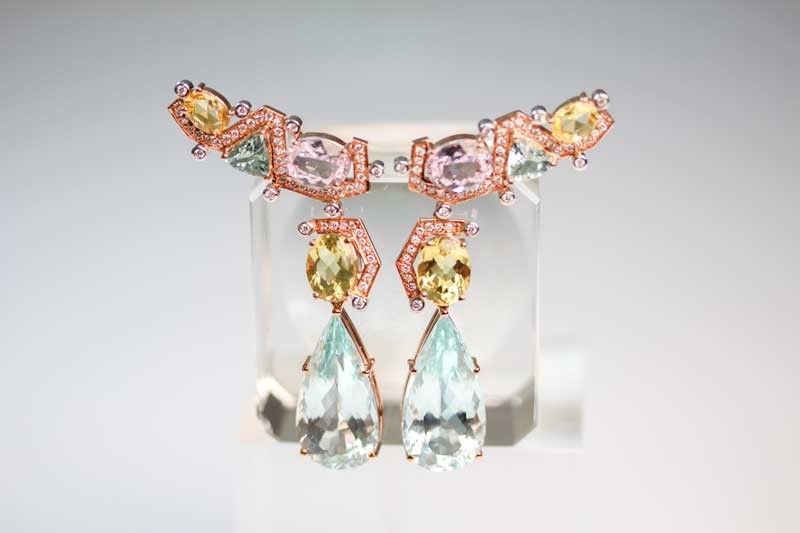 Eirenne: 14k rose gold dangling earrings with 20.34 carats Aquamarine, 1.18 carats yellow aquamarine, 4.46 carats kunzite, 1.52 carats with 20.70g gold
Kristine Dee draws the eye with latest jewelry collection 'Faces of Beauty'
The jeweler Kristine Dee is known for blinging up arm candy as her specialty, but for her latest collection, "Faces of Beauty," we couldn't help but take notice of her statement earrings, notable for their bold gemstone cuts and color combination. Kristine tells YStyle she had four personalities in mind during the design process, based on the top four personalities of her loyal customers through the years.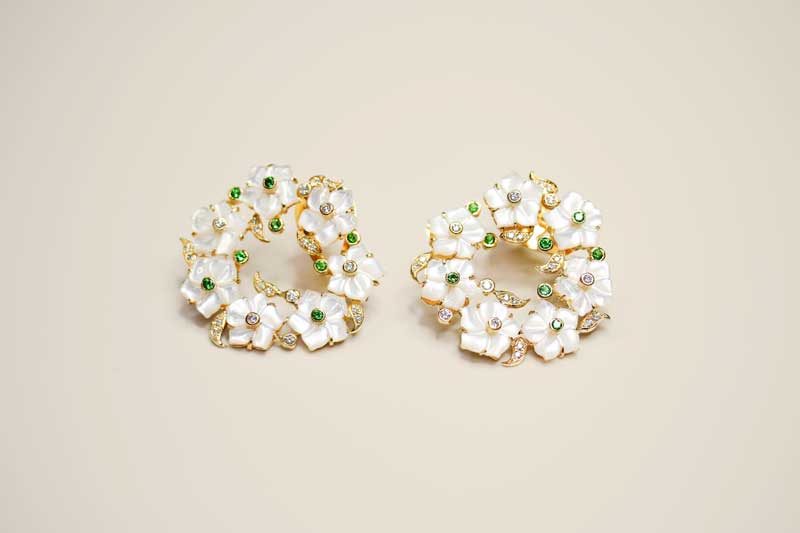 Yellow Frost: 14k yellow gold earrings with South Sea champagne pearl and 3.08 carats diamonds with 18.40g gold
"I have the creative, free-spirited type; the romantics who ask for floral cuts and colored stones in red and pink hues; the classic lady who prefers straightforward pieces; and the contemporary woman who is drawn to unpredictable, geometric cuts," she says.
But which one is she? "I'm all four, depending on my mood!"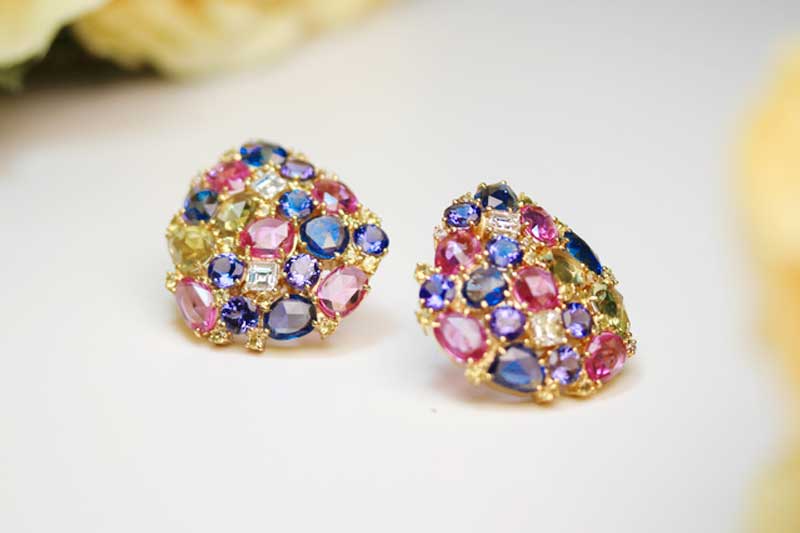 Matilda: 14k yellow gold earrings with 17.34 carats multicolored sapphires, 5.22 carats tanzanite, 1.24 carats yellow sapphires, princess cut diamonds and 0.05 carat diamonds with 24.60g gold
Interested in stocking stuffers for your special someone? Or how about giving your family and loved ones the gift of your sparkly, shimmering self? We take our festive pick from Kristine's collection.
* * *
Contact the designer at 0197-895 0816 or follow @kristinedeejewelry on Instagram for updates.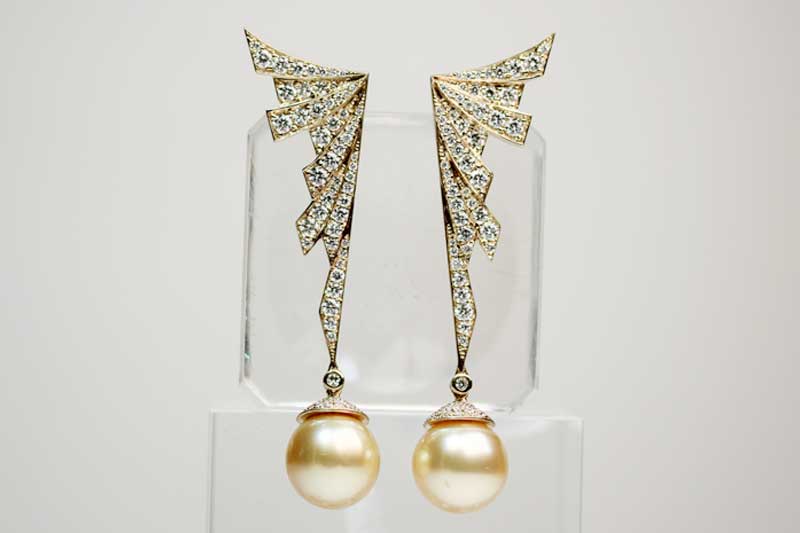 Selene: 14k yellow gold earrings with 10mm flower shape mother of pearl, 0.52 carat tsavorite and 0.55 carat diamonds with 16.30g of gold.