MANILA, Philippines - The word on the street is this YStyle woman has copped the hottest seat on Broadway. This musical aficionado finds herself in theaters practically every week dousing herself in the world of Liza Minnelli and Chita Rivera. Always ahead of schedule, she's already made up and dressed in no less than Marc Jacobs Fall 2015 collection.
An admirer of his craft, the YStyle woman perfectly emulates Marc Jacobs' style and aesthetic. His collection proves to be rich in texture and it's no surprise that she's chosen this fit and flare coat paired with this patent midi-skirt to see the award-winning musical, An American in Paris. The look celebrates the eccentric and over-the-top style of legendary Vogue editor Diana Vreeland. Jacobs read her Memos book while he was working on his collection, citing Vreeland as his latest muse. Who could go wrong with Vreeland? Consider her the ideal fashion muse.
From her Broadway musical of choice to all things that sparkle, this YStyle woman will give you a run for your money.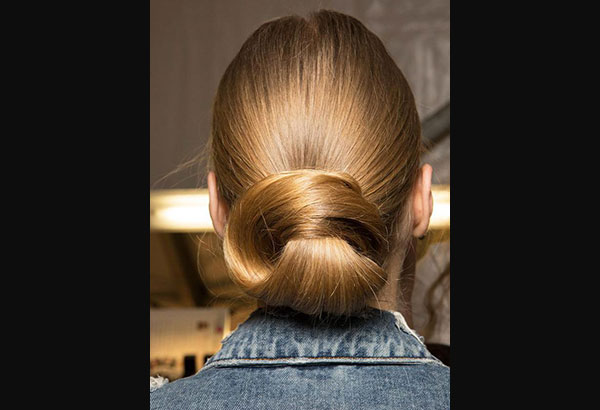 HAIR:Dennis Basso Fall 2015
A sculpted bun is a style that not a lot of women can pull off. This low chignon is a classic hairstyle with a modern twist. By tucking and looping your hair you will be able to achieve a slick look. Begin with a deep side part then slick back into a mid-height ponytail. Loosely start to wrap under the base of the ponytail and then over the band. Bobby pin into place and finish it off with hair spray. An avant-grade spin on the classic chignon.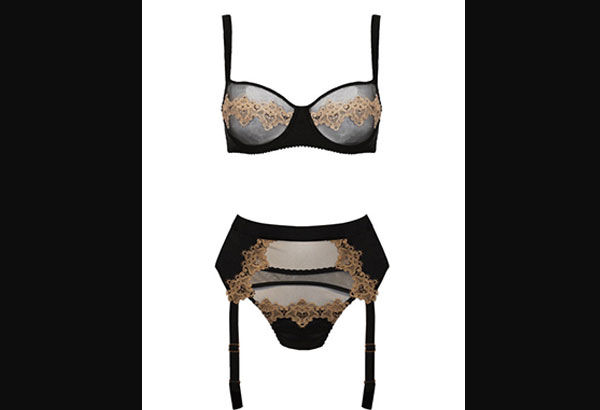 LINGERIE:Fleur of EnglandCaviar Guipure
Lingerie has a way of making you feel feminine and sexy even if it's underneath layers of clothing. Get on this YStyle woman's level by treating yourself with this luxurious set that's made out of Italian tulle and silk. This sultry number features panels of bespoke gold guipure embroidery that's stitched on "invisible" tulle, giving a nearly naked appearance. Trust us when we say that the Caviar set could be the beginning of a newfound love for luxury lingerie.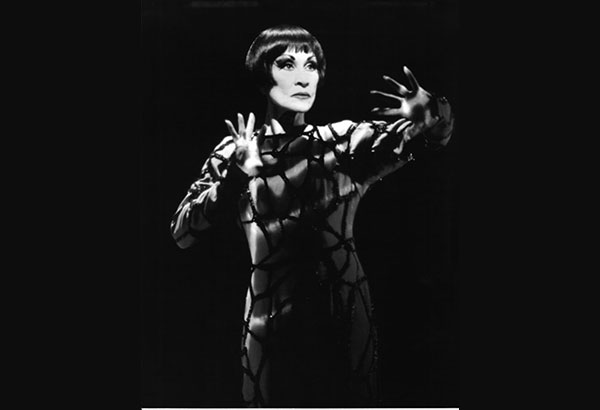 MUSE: Chita Rivera
A Broadway legend and a triple threat, Rivera has sung, danced and acted in musicals like Chicago, Bye Bye Birdie and The Rink. Destined to be a Broadway star, it was her role in West Side Story that gave her the edge that she needed as a performing artist and as you can imagine, this turned her into an instant star. With a career spanning over six decades, this 82-year-old Puerto Rican has no plans of stopping. Her recent musical, The Visit, garnered her a nomination for a Tony Award, Best Performance by a Leading Actress in a Musical. To top it off she was bestowed the Kennedy Center Honors award and the Presidential Medal of Freedom by President Barack Obama.
An icon in every way possible, Chita Rivera is a class act and Broadway's very own treasure.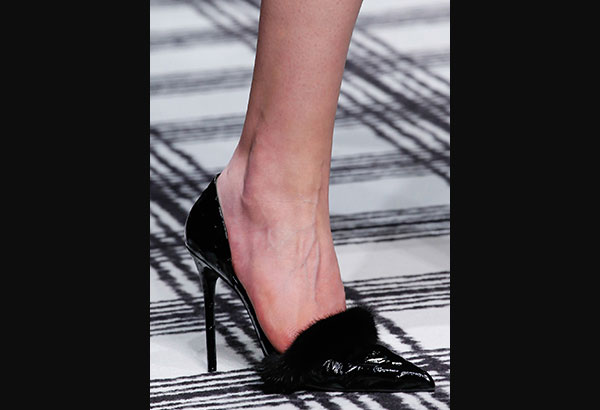 SHOES:Balenciaga Fall 2015
An important element of one's personality, a shoe can say a lot about a person whether we like it or not. These heels in particular evoke the words "glamour," "chic" and "iconic." Reasons? One, they're Balenciaga and two, these stilettos are made out of patent and topped off with fur trimmings. Nothing says "class" like a pair of these knockout heels.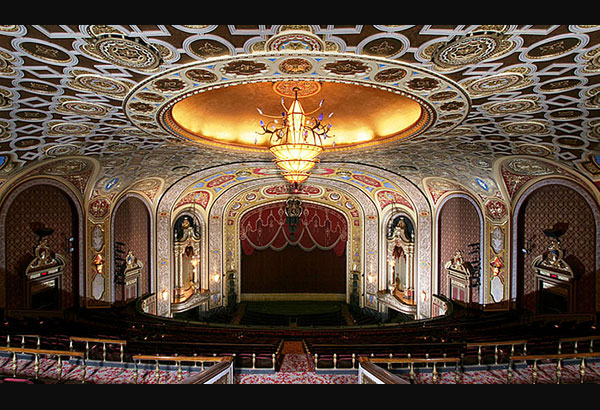 THEATRE:Providence Performing Arts Center
Built in 1928 by Rapp and Rapp, the theater used to show silent films accompanied by a $90,000 Robert Morton organ. The interior's decked out with gilded, intricate plasterwork, columns of imported marble and huge crystal chandeliers. After several decades, the theater's popularity declined due to the growing popularity of television. It also sustained damages from two hurricanes and managed to escape demolition in the 1970s, earning it a spot on the National Register of Historic Places.
After going through major facelifts and restoration, the theater gained back new popularity hosting Broadway productions and contemporary engagements. The second largest theater of its kind, it has also been ranked as one of the top venues in the world. So the next time you find yourself in Rhode Island be sure to make your way to the Providence Performing Arts Center to watch your favorite Broadway show and possibly bask in the opulence that is the beauty of this classic 1920s theater.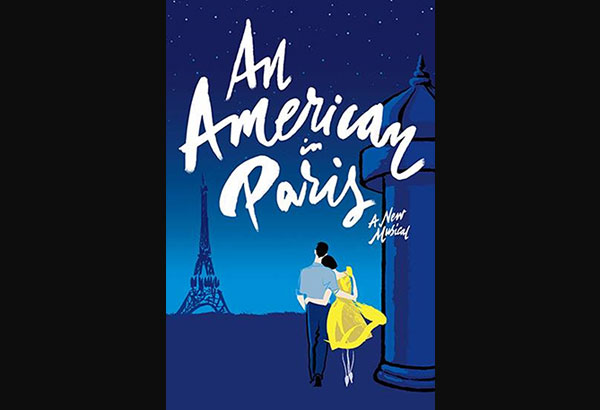 MUSICAL:An American in Paris
Much like the 1951 film, An American in Paris is a critically acclaimed musical that managed to cop four Tony awards: Best Choreography, Best Orchestrations, Best Scenic Design and Best Lighting Design of a Musical. The musical revolves around a young American soldier who lingers around Paris after WWII and a beautiful French girl he falls in love with. The dreamy show has the lovers dancing in a style that is rarely seen on Broadway — ballet. Theater actors Robert Fairchild and Leanne Cope are trained ballet dancers, therefore every executed move is eloquent, poised, flawless — not to mention they are all-around Broadway performers who can act and sing.
All these are tell-tale signs of a show that you shouldn't miss, so if you manage to grab tickets prepare to be mesmerized.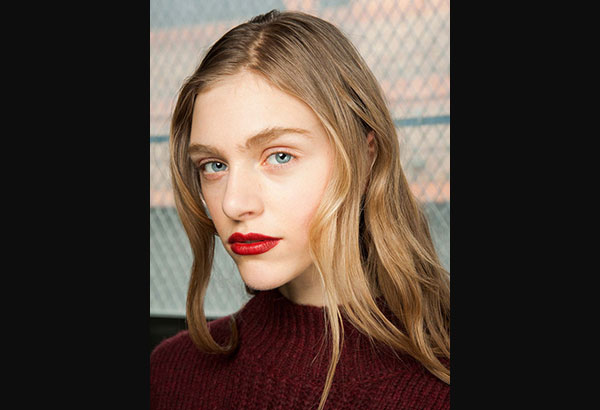 BEAUTY:3.1 Phillip Lim Fall 2015
Kick up the glamour factor with this look from 3.1 Phillip Lim. Start off with a flawless base. If the eyes seem too bare for your liking, add drama by applying a soft winged liner to elongate the appearance and give off a sultry look. Finish it off by applying a matte red lipstick from Nars in VIP Red to add intensity and femininity to the look.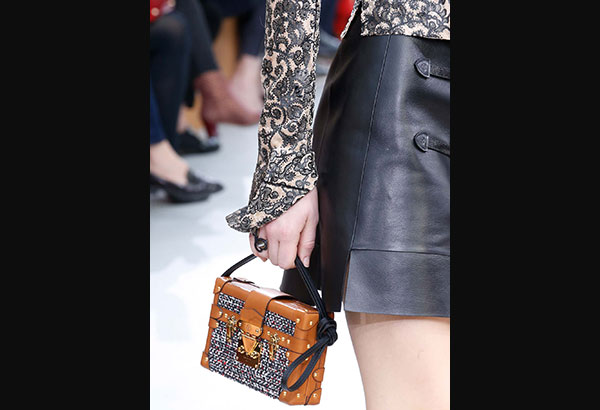 BAG:Louis Vuitton Tweed Petite Malle Fall 2015
Shaped like the iconic Vuitton trunk, the desirable Petite Malle is considered a must-have accessory. Despite being small, this bag is high in style and is inspired by the house's 160-year heritage as a luxury luggage maker. We owe Nicolas Ghesquiére this conversation-starter piece that comes in an array of styles. With that we leave you with this question: Is there really anyone who wouldn't want to be seen with this?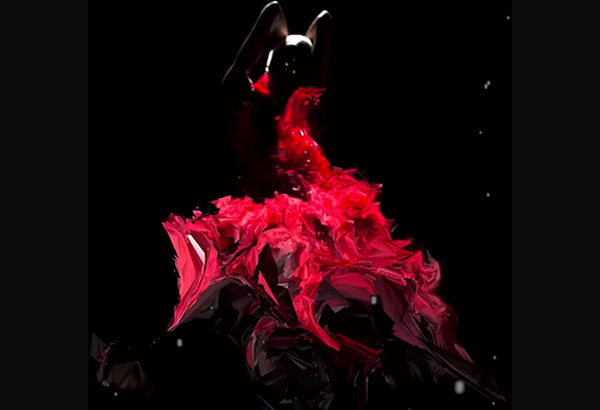 SHORT FILM:Lee Alexander McQueen, 1969-2010
With the close of the "Alexander McQueen: Savage Beauty" exhibition, the late fashion designer had his work honored in a new film by Nick Knight together with filmmaker Younji Ku and art director Jon Emmony. The short film is a montage of archive footage and unseen clips from Knight's collaborations with McQueen. With the help of the current creative director of the brand, Sarah Burton and stylist Edward Enninful, McQueen's most striking looks were selected and treated with 3-D animation. A visually enticing film, the short is a great tribute to the celebrated designer.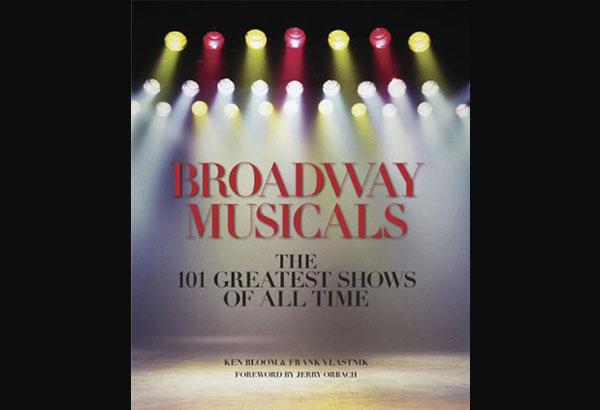 BOOK:The 101 Greatest Shows of All Time
If you always find yourself singing to Broadway classics then consider this book your bible. Filled with classics of each decade to the most popular recent hits, this beautiful archive lets us in on Broadway's rich and diverse heritage through a lavish spread of images, trivia from each of the shows and lowdown on the leading ladies. We'd love to talk more about this marvelous book but don't you think you'd rather get a copy for yourself? Don't miss out on Best Shows Ever.