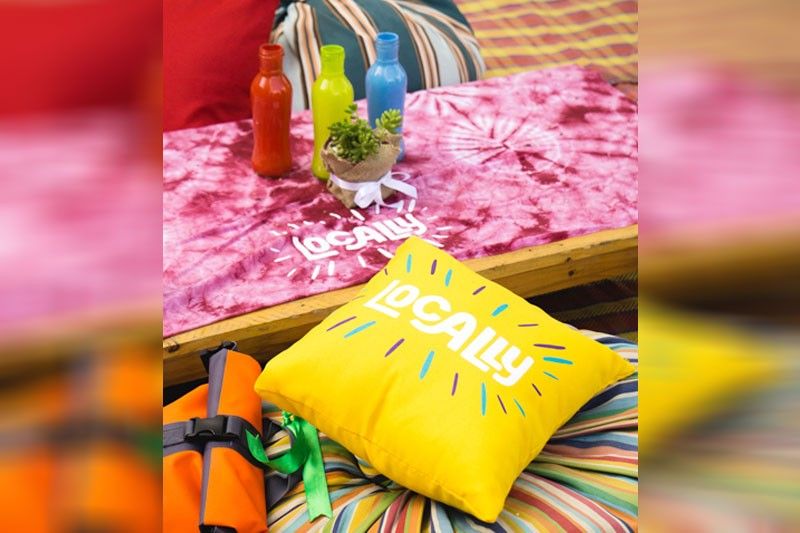 Color me bad: Locally celebrated the launch of three new flavors and its #TravelWithLocally campaign. Photos By Ina Jacobe
Ina Jacobe
(The Philippine Star) - March 23, 2018 - 12:00am
MANILA, Philippines — Summer is my favorite season. Summer is the season for buko, the beach, and being happily sweaty with your friends at the beach. Done visualizing that? Okay, so this is the part where we all collectively wish we were at the beach right now. Getting thirsty? There's a drink for that, and Locally's got you covered.
With their vibrant branding and witty puns, Locally has been winning over juice-drinkers since they started last year. Their unique, locally sourced juice flavors have been giving us Filipinos a taste of our natural resources in a bottle. But more than Locally drinks tasting good, their flavor names are just as addictive. Check out their new limited-edition flavors for summer: Wake Me Up Before You Mango-go (Ripe Mango), Mangga't To Believe In Magic (Green Mango), and Betcha by Guava Wow (Pink Guava).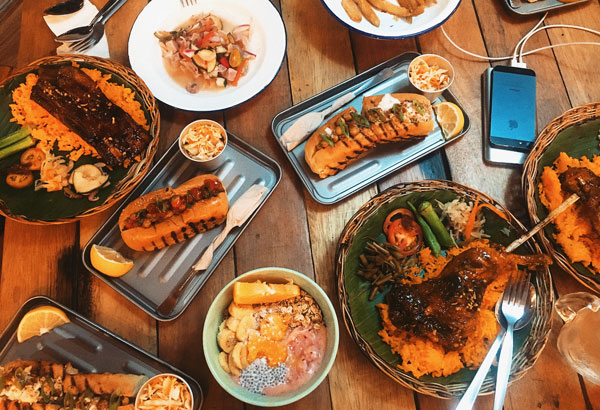 Hungry for more: Locally thoughtfully introduced each flavor with a corresponding Filipino dish.
Locally introduced us to these three new flavors in the perfect setting: La Union. With its passionate community, Elyu has turned itself into one of the country's most beloved beach spots. Getting to know Locally's new flavors there put us in the perfect summer mood. In fact, Locally introduced us to each flavor with a corresponding Filipino dish. For lunch, we had grilled liempo partnered up with Wake Me Up Before You Mango-go. The sweet refreshing taste of the ripe mango cleansed my palate from the savory meal; it also reminded me of the blue mango canned juice drink from my childhood. For merienda, we had Mangga't To Believe In Magic and lobster rolls. I think it's the perfect combination of tanginess and carbs that can satisfy any post-surf thirst and hunger. Finally, for our nightcap we were served Betcha By Guava Wow mixed with vodka and soda water. We had these with our chicken skewers by the beach at night and I personally could not think of a better way to end the day than that. Don't you think these flavors are juice the best??
Puns aside, you will see how dedicated Locally is to loving local. Apart from the launch of the new flavors, they also launched their new #TravelWithLocally campaign. This initiative encourages Filipinos to explore and discover our country more by traveling locally. They have partnered up with Sinopinas, a group of creative Filipino travelers, to bring you the first ever Locally Map. In this guide you will find the places where Locally source their fruits in the Philippines. On this map, you'll learn about things like the Dinamulag Festival in Zambales, dedicated to mangoes, my favorite fruit.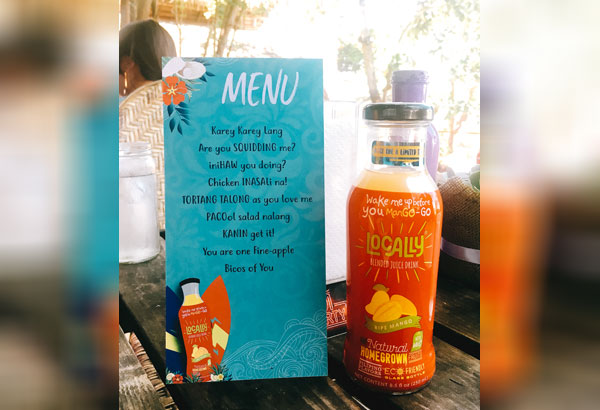 Just fruit it: Locally's Wake Me Up Before You Mango-go captures the Philippines' world-class mangoes.
Included on the map as well are recommended hotspots you can all visit to this summer. So far I have been to three of their #JUICEtinations (La Union, Cebu, and Siargao) and can't wait to explore the rest. And to anyone who wants to take part in this adventure, they can simply document their trips (with their juices, of course) and post it on Instagram. Use #TravelWithLocally to win an all-expenses-paid trip. So for anyone who loves this season, here's a reason to love it more.
* * *
For more information on Locally and the #TravelWithLocally campaign, visit /LocallyPH on Facebook and Follow them @LocallyPH on Instagram.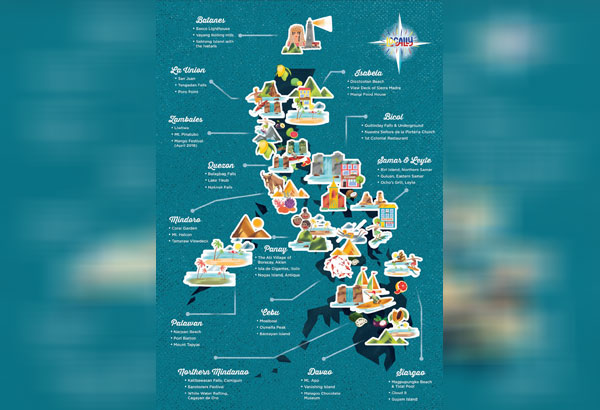 Thirsty travelers: Locally wants to encourage Filipinos to explore and discover the Philippines. Illustration By Sinopinas