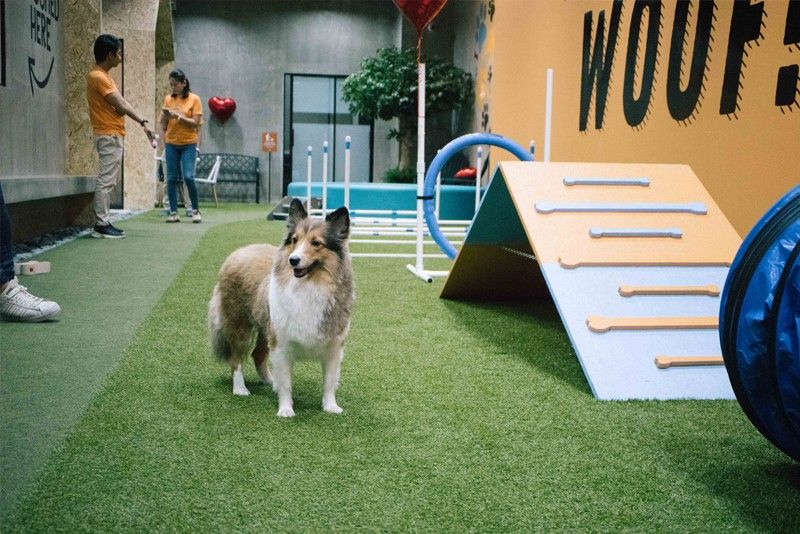 Puppy palace: Bark Central lets you bring your own dog and let them run around in the spacious playground with other puppers. Photos by Maine Manalansan
Welcome to pupper paradise
Bark Central is the metro's newest doggie HOHOL spot.
MANILA, Philippines — Look, we all know it's a dog-eat-dog world out there. It's mad. But if there's one thing that makes it all a better place, it's having an actual dog. I'm not a dog owner myself, but I've been truly #blessed by a couple of my friends' puppers and good doggo memes on Twitter. I know they can't cure cancer or give us world peace, but how can you resist those literal puppy dog eyes? You can't.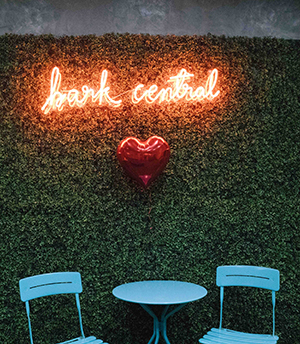 Dog day afternoon: Bark Central is also the perfect place for a date between hoomans.
For all the joy that dogs give us, they don't ask for anything in return, which is why we (yes, including us non-dog owners) should only give them that same joy in return. Enter: Bark Central.
Tucked away in the fourth floor of Eastwood Mall, Bark Central is a dog park and café where your precious puppers can run wild and free. The difference between this and other dog cafés or parks is that they don't have any in-house puppers, which means that no doggos are subjected to being stuck there for long periods of time. They've got a spacious indoor park lined with comfortable synthetic grass, fun obstacles, and — get ready for it — a ball pit. The dogs can run around the park and interact with other dogs off-leash. The park's also got plenty of seating areas so you can spend some quality time with your little floof and get to know other owners and their doggos. Who knows, your dog (or you; anything is possible if you believe it) might just find the perfect playmate. Bark Central has meet-cute written all over it.
It's also a full-service park. Apart from providing a spacious playground, you can also get your dog groomed. And if for some reason you have to leave your dog, you don't have to frantically find a friend willing to watch him or her anymore. Bark Central offers daycare too (for either three, six or nine hours) and you can rest easy because it's fully attended by their in-house trainers. Plus, it comes with a complimentary 15-minute doggy massage, too.
Now, if your little barker is approaching a special milestone day, Bark Central also hosts doggie birthday parties. You can book their VIP room (Very Important Pups — ha!) and round up your dogkada to celebrate. And no need to worry about your handa — Bark Central has a shop that's got everything from treats to beds and other accessories.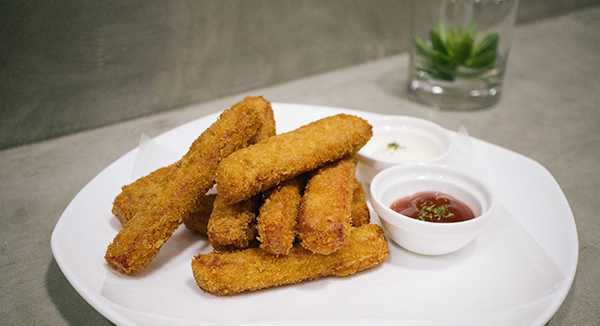 Hunger games: The cafe at Bark Central offers a pretty wide variety of meals and snacks
for any craving, including very indulgent spam fries.
They've got something for the humans, too, of course. Bark Central's café serves anything and everything that might tickle your appetite, whether you just want to munch on something or have a full-on meal while your pup plays in the park. If you need to carbo load to chase your dog around, their truffle fries are a good choice. But if you're feeling extra-sinful, their Spam fries are exactly that. Spelled I-N-D-U-L-G-E-N-T. If you're looking for something heavier to go into your tum-tum, they've got beef salpicao, fish and chips, wings, a selection of pastas, the whole nine yards. The best thing on the menu? Pupcakes. They're basically carrot cakes (the best kind of cake there is, fight me) with a cream cheese frosting, so it's totally safe for dogs to eat. Sweet.
Being a paw-rent is hard, no doubt, but when you see your little pupper running around with other puppers, you'll see why you fell in love with dogs in the first place. Is it time for me to get a dog? Maybe.
* * *
Bark Central is open Mondays through Sundays from 11 a.m. to 10 p.m. For more information, visit barkcentral.ph and follow them on Instagram at @barkcentralph and on facebook.com/barkcentralph.