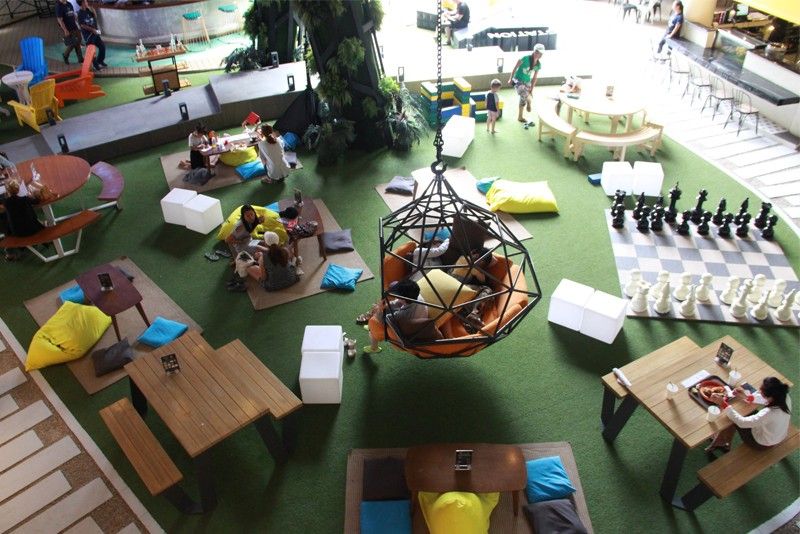 X marks the spot: Hue Hotels and Resorts Boracay's Station X is a retail, food, and hotel complex conveniently tucked in between Stations 2 and 3.
Ina Jacobe
(The Philippine Star) - January 19, 2018 - 12:00am
MANILA, Philippines - In a perfect world — or maybe a Black Mirror episode sans the dark plot twist — the Philippines is a cashless country. Imagine going on an out-of-town trip and never having to worry about having enough peso bills in all denominations. Or better yet, can you imagine not ever needing to look for the nearest ATM at noon, hung over and ridiculously hungry, after you've "unintentionally" spent all of your cash on alcohol at the beach bar the previous night? Good thing PayMaya is about to make all of our dreams come true.
Starting the Philippine festival season right, PayMaya partnered with Hue Hotels and Resorts Boracay to launch PayMaya Spots for QR payments during the Ati-Atihan Festival. In line with its innovative concepts and hip branding, Hue Hotels' newly developed food and lifestyle complex Station X, is now accepting transactions using PayMaya's cashless QR-based payment system. It's basically the future of going out (again, without the plot twists), only that we will still have to patiently wait for a few minutes for our food to be served.??
Paying via QR codes is simpler than you think. All you have to do is download the PayMaya app on your smart phone, load up through any available local touch points, scan the QR code, then press pay. The transaction is so fast it will be done way before the server finishes wrapping up your brownie to go.
This service is only available at Station X at the moment, but the hub pretty much has everything you'll ever need when in Boracay. From flat whites to pasalubong, all is attainable with one click on your phone. But if you're on a tight budget or just want to avoid being overwhelmed by all the options, here are some recommendations on what to try if ever you find yourself in Station X:
Little Wave Coffee Co.'s Millionaire Bar
This rich dessert will trick you into thinking your body deserves it after all the walking and swimming you did for the day. The sugar might be a bit too much for others, but whatever; go ahead and let it fool you anyway.
Fat Rice's Mi Goreng
Having Thai food in the tropics is always a good idea. The portions are just right to make up for all your beach activities. It's filling, but not to the point that it will give you cramps if you decide to swim after a few minutes.
Sugar Cloud's Mango Shake
Life is so much better thanks to Philippine mangoes. This is an undebatable fact. Do yourself a favor and get their shake.
?Wild card: The Sunny Side Café's Kitayama Beef Tapsilog and their Sunny Side Champorado. It is so good it might as well be dubbed as the best breakfast made for champions.
Aside from its amazing sunsets, clear waters, and great food, Boracay will soon be known for the availability of cashless payments. It's perfect for the millions of tourists who visit the island every year. PayMaya's revolutionary payment system being available nationwide is something to look forward to because of its convenience. Though we look forward to bringing less cash on our future trips, do remember to be wise and keep a few bills in your wallet for some tips (and emergency sliced mango snacks).
* * *
To learn more about PayMaya and its products and services, visit paymaya.com, or download the PayMaya app on the Google Play Store and the App Store.