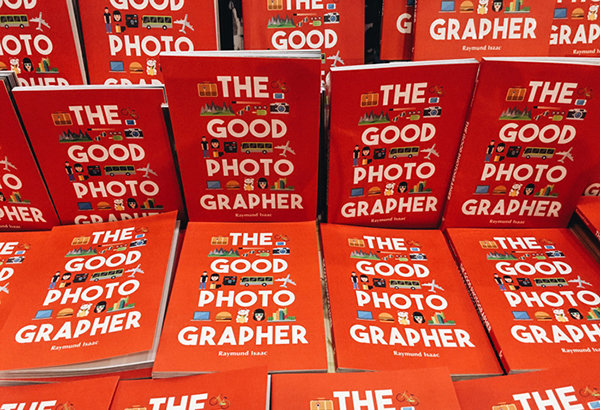 The Good Photographer: A book filled with great photos and 78 one-liners of good advice for those interested in pursuing photography.
Ina Jacobe
(The Philippine Star) - December 16, 2016 - 12:00am
MANILA, Philippines - Aside from being one of the most notable fashion and beauty photographers in the industry, Raymund Isaac is also one of the pioneers who was willing to share his photography techniques with the public in the early days. It's no surprise that someone as generous as he would write a book about the subject. But at the same time, one might well ask: why would a great photographer like Isaac want to share his secrets?
"There are a lot of bad and wrong misconceptions about photography that are being spread around and I just want to pass it forward that you shouldn't mind these things," said Isaac. Going against what's current, The Good Photographer is actually an antithesis to all the photography jargon; and for a change, it's not a celebrity-centric book (though admittedly he does feature a few familiar faces). He said the book is not about him either, but rather it focuses on how to become a good photographer through one-liners focused on everything he's learned in his 35 years in the industry.
His launch at National Book Store last Saturday was attended by family, friends and fans. A couple of his dearest friends — and one should say muses as well — Sharon Cuneta and Judy Ann Santos, visited to support and join him on the stage to further talk about his experiences in a truly photogenic career. Despite his tight schedule, Raymund Isaac took the time to talk to Young STAR about his book, staying young through Disney films and animation, and his genuine intention to teach the youth about photography.
YOUNG STAR: Can you share with us a blooper that taught you an important lesson?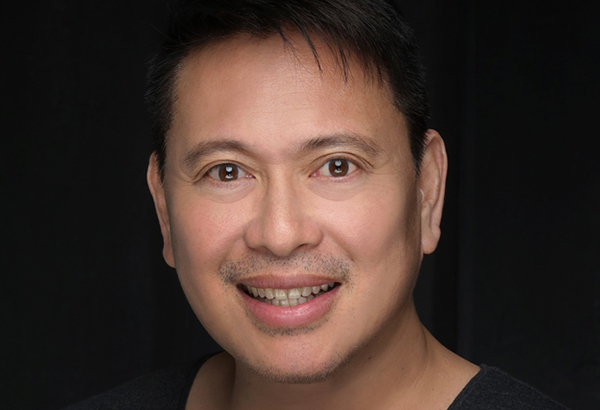 Power player: Fashion photographer Raymund Isaac shares expert advice in his new book.
RAYMUND ISAAC: That's what the book is for. The learning experiences are all compiled in the book. I have lots of notebooks and I write on them, creative thoughts, bad experiences and all the one-liner lessons I've accumulated over the years.
Where do you get your inspiration?
Life. I never let go of being a child. I love animation. I'm a Disney freak. A comic geek. I love soaps and I love crying in movies. Sometimes people ask me how I even know Peppa Pig, I really love Peppa Pig. But at the same time I could go to the other end of the extreme and talk to you about science and politics but that doesn't excite me as much anymore.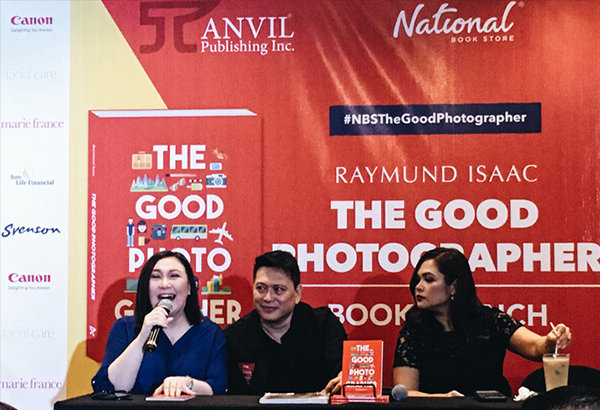 A veteran of the industry: Isaac sits between dearest friends Megastar Sharon Cuneta and Superstar Judy Ann Santos.
With years of experience, you light your subjects like a master. Some aspiring photographers get intimidated by studio lights. What advice can you give to these kids?
Everyone becomes too technical. The book that I have now is actually the antithesis of technique. It's about finding core emotion. Photography is visual storytelling. So if you're expecting that I'd put an umbrella in front of you and snap a photo... no, I wouldn't do that. I will picture you differently. "I want to see you in warm light glowing in the sunset" — this is how I guide myself when I light people. I tell a story, I need to get emotional with what I'm doing or else I don't deliver the storytelling in the first place.
Can you give us a quick scoop on what's inside the book for us?
Some people might not get what they're expecting from the book because they might be expecting technical terms. The book will clear away cobwebs of technicality in photography. It will clear all the bullsh*t in the Internet about what a photographer should be. I want to teach the younger people that what's out there is what it shouldn't be. It's a learning experience. That's what the book is all about.
* * *
Raymund Isaac's book The Good Photographer is available in National Book Store outlets nationwide.