'Days of despair over': Berna Romulo-Puyat shares optimism in 2022 travel outlook
December 7, 2021 | 11:33am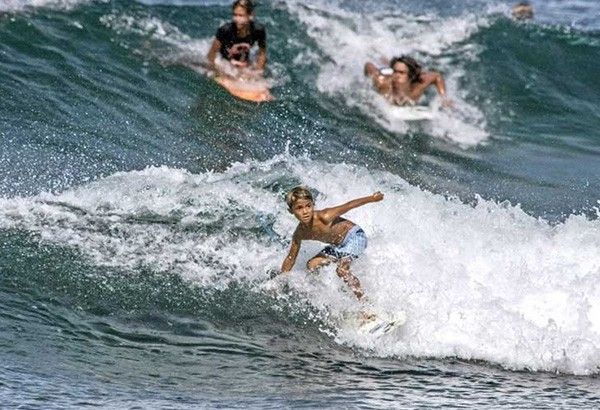 MANILA, Philippines — Tourism Secretary Bernadette "Berna" Romulo-Puyat expressed optimism for the local tourism industry for 2022.
At a virtual press conference earlier today, Romulo-Puyat shared that although the tourism sector's contribution to the country's Gross Domestic Product (GDP) was down from 12% in 2019 to 5% in 2020 and to the country's employment, from providing 5.7 million jobs in 2019 to 4.6 million in 2020, their department's focus now is "no longer about visitor numbers" but "sustainability and quality service."
According to her, the continuous drop in daily COVID-19 cases even among returning overseas Filipino workers (OFWs) and the loosening of travel restrictions mean that the travel industry is "slowly but surely and safely" recovering and its "days of despair are over."
She also thanked local airline company Cebu Pacific's Piso fare promotions for inspiring Filipinos to still travel during the pandemic.
Cebu Pacific recently received its first Airbus A330neo, which has allowed more travelers to be carried in a single flight. This results in the lowest carbon footprint per passenger, making the company claim to be the greenest airline in Asia.
"Cebu Pacific's first A330neo brings us closer to our target of having an all-Neo fleet by 2027, and shows our commitment to making air travel accessible, while ensuring environmental and social sustainability," said Alex Reyes, Chief Strategy Officer at Cebu Pacific.
"We believe that growth and sustainability are not mutually exclusive and should in fact be inclusive if we want to work towards the greater good. This is why we will always choose the greener options – increased aircraft efficiency, reduced noise and carbon emissions, to ensure that lower fares will be available for everyJuan," Reyes added.
The airline's newest aircraft also features 459 lightweight Recaro seats, ergonomically designed for comfort over long distances.
With its latest technologies, this eco-plane uses 25% less fuel than previous generation aircraft – able to consume as little as 1.4 liters per seat per 100 kilometers. This means it is burning less fuel and emitting less carbon.

"We thank and applaud Cebu Pacific for selecting our latest-technology A330neo as part of its fleet modernisation drive to fly the greenest aircraft for a sustainable future," said Anand Stanley, President Airbus Asia-Pacific.
"The A330neo is the first aircraft in the world already certified to comply with ICAO's CO2 emissions standards beyond 2028. The airline will benefit from the aircraft's step-change in performance and economics, while maintaining passenger comfort and lowest operating costs."
The outstanding efficiency of the A330neo also ensures compliance with the current and future sustainability requirements in terms of noise and emissions, providing passengers with the utmost comfort in one of the quietest planes developed. The exterior noise footprint is reduced to nearly 60%.

Powered by Rolls-Royce's latest-generation Trent 7000 engines, the A330neo also features a new composite wing with increased span for enhanced, fuel-beating aerodynamics.
As one of the world's youngest fleets, CEB's newest aircraft is set to enter service next month to fly to various destinations across CEB's international and domestic network. — Reports from Deni Rose M. Afinidad-Bernardo