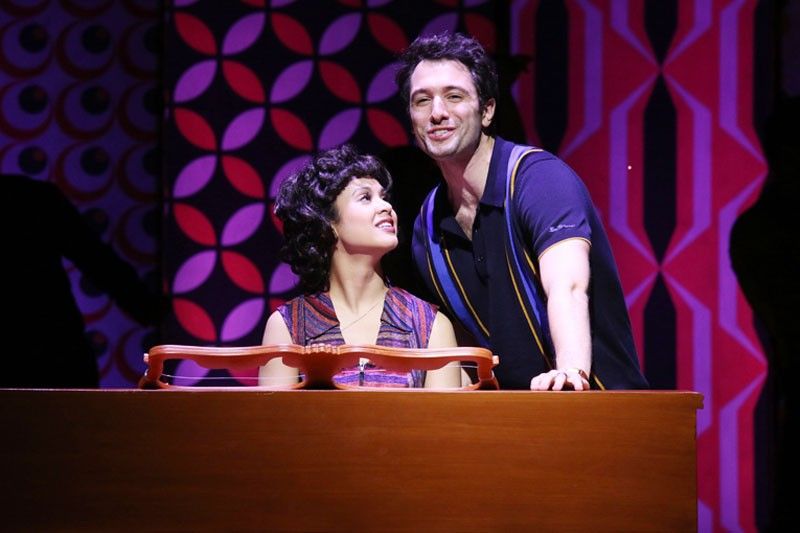 Beautiful: The Carole King Musical features a cast led by Kayla Rivera in the title role.
Andrea Ang
(The Philippine Star) - June 29, 2019 - 12:00am
The larger-than-life spectacle of 'Beautiful: The Carole King Musical' is about the magic of music, andwhat it takes to get there.
MANILA, Philippines — It begins, of course, with Carole King. Beautiful: The Carole King Musical takes off with the young pianist determined to subvert expectations of teaching music and instead make it as a songwriter. She ends up at hit factory 1650 Broadway with her partner Gerry Goffin — his words, her music — which the musical expertly uses as a way to navigate King's story. 1650 Broadway bears the brunt of the music industry's internal shifts as more sounds, styles, and artists emerge through the decades. As the musical shows, to make it in that era meant creating songs specific to an act with the ability to top the charts — a skill that boiled down to raw talent, and one that had to be worked on by two people at that.
But it's as much a story of how music is made as an industry, as it is about the people that make it. King evolves as the music does, coming into her own quite literally: she goes from buttoned up cardigans and sweet country touches to suede bell-bottoms and performing her own songs. Chef's kiss to how a well-placed performance of Natural Woman drove that point home.
The Manila production bursts with enthusiasm, its cast embodying the spirit of discovery and vitality of New York City. Its ensemble's range was on full display, taking turns to bring to life King and Goffin's most famous work via The Shirelles, The Drifters, Janelle Woods, and Little Eva. The brilliance of it all is that even though one may not recognize those names, a few lines of a song in and you're already tempted to tap your feet along — proof of how everlasting and permeating King's work remains. It may be cliché to say that a musical could warm the heart, but Beautiful: The Carole King Musical does exactly that. It handles nostalgia deftly, unashamedly, which the Manila production takes full advantage of.
The source material may not be a massive industry shaker in the vein of Hamilton or Dear Evan Hansen, but in telling the story of songwriting history, Beautiful: The Carole King Musical thrives. King's story is not unusual, but in juxtaposition to the earth-shaking optimism of her music, it adds weight and depth to her deceptively simple work. Beautiful will show you, in her songs, exactly what King had to discover for herself: courage.