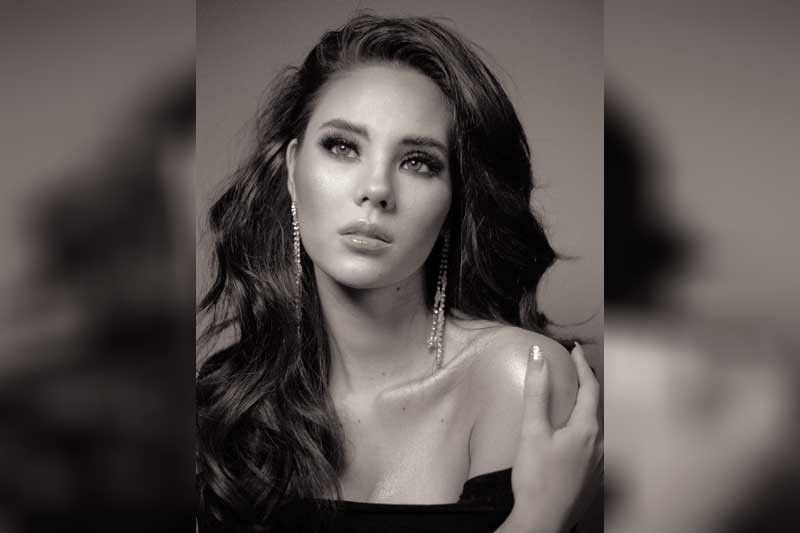 MANILA, Philippines — In a country obsessed with pageantry, Catriona Gray is nothing short of phenomenal. When the former Miss World Philippines titleholder announced that she was gunning for the Miss Universe crown, pageant fans spoke in hushed, if not excited, tones. After all, Catriona was already something of a beauty contest superstar, and with a stellar background, an unforgettable face and a winsome presence, it would seem that she already had it in the bag.
Recounting her experience during coronation night, Catriona bursts into giggles. "It was such a weird sensation on coronation night, I've been trying to explain to my team and parents and my friends. I was roommates with Michele Gumabao, we were together and I was like, 'Wow it's coronation night!' and she was like, 'Yeah it is.' And I said, 'I don't feel like it's coronation night!'" The 24-year-old stunner hardly broke a sweat during the event — not even during that Richard Gutierrez moment. And the rest was history.
Yet as the newest Binibining Pilipinas-Universe winner reveals, she almost missed out on the title. "I had so much clamoring from fans and everyone to join (Binibining Pilipinas), and at the time I kind of just dismissed it like, ayoko, I really didn't feel like I was ready to even consider that," she shares. After winning the local crown of the other major beauty pageant in 2016, Catriona landed an impressive podium finish at Miss World's international stage as third runner-up, a feat that she was content with. But with the deadline for applications looming and the incessant "what if" questions gnawing at her, Cat threw her hat into the ring, where she soon made waves as the first woman to represent the Philippines in both grand-slam beauty competitions.
It's easy to chalk Catriona's win up to simply being a pretty face and a pageant pro of sorts. But for all her statuesque beauty and old Hollywood-esque charm, the girl's also got grit. As a beauty queen lumped together with other aspirants, this only meant that Catriona had to work twice as hard as anyone else — as the only place to go after conquering the world was the universe.
"The main pressure was that I only wanted one crown," Catriona explains. "And it's scary going into Binibini 'cause there's six (crowns) and you don't get to say, like, 'Okay just put me in this one and if I don't, just make me a runner-up or something.' So that was the pressure. I really wanted (Miss Universe) or nothing and I went with that mindset. So I just worked really, really hard."
And it's funny — while anyone can claim they've worked hard for something, in all fairness, Catriona knew how to walk the talk. Unlike her Miss World days, she ditched the usual route of seeking tutelage under a camp, instead coming in as an independent candidate. A peculiar if not a risky choice especially for a so-called frontrunner, but it made her all the more worth watching out for.
Although Catriona already stood out during her Miss World days, she's grown so much in two years, carrying herself with more gravitas for Binibining Pilipinas, which showed itself in her preparations for the pageant. "I was 22 then (during Miss World) and I'm 24 now, and I feel like at this age there is a lot to grow when you're in your 20s," Catriona reflects. "I just wanted to reflect how much I've grown since then, especially the experience that makes you grow as a person. So I wanted to bring that to the table."
Catriona was more hands-on with the process as an independent candidate — deciding on everything, from her team to the training scheme, to her iconic look on coronation night. Especially as a creative, the extra effort paid off. Social media was rife with raves for her runway-ready evening gown created by Mak Tumang, which featured 10,000 Swarovski crystals sewn by hand. According to Catriona, Mak brought the frock back to his workshop in Pampanga several times just to edit the tiniest details.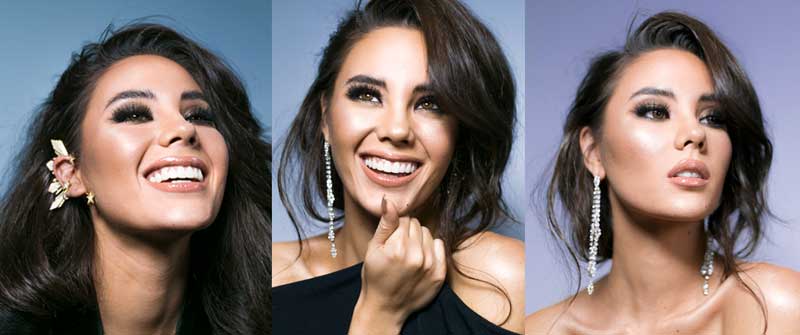 Our next Miss Universe representative, Catriona Gray, answers some iconic Miss Universe questions. Visit our Facebook @philstarsupreme to see how she pulls through.
"For the dress itself, I just wanted a wet glitter look. I didn't want embroidery and embellishments and things like that. I just wanted texture and for it to just glitter, and then Mak's idea was the linear accents, and his craftsmanship is unbelievable," Catriona says, gushing about the gown's conceptualization.
And then, of course, there was the iconic ear cuff that played homage to the country's flag symbols, the three stars and the sun — an idea that was all Catriona's. She sent a sketch to Tessera jewelry, who brought it to life on the first try. "I just didn't want to do the usual chandelier earring," the beauty queen declares. "It's very traditional, and I was thinking, 'I'm not a fan of necklaces.' So I was thinking about a hikaw (that was) a statement earring, and I thought of an earcuff, and I wanted something patriotic — something Filipino." Catriona immediately fell in love with the earpiece after it came out, no edits needed. Catriona knows it's hard to top that; whether she's bringing it back for Miss Universe remains to be seen.
Catriona also underwent a more holistic approach in her preparations, studying personality development, theater, and dance as opposed to the usual pasarela and question-and-answer training. "A pageant is a performance," she proclaims. Instead of rehashing old Miss Universe questions, Catriona spoke with speakers from all fields. "I didn't want to just do the usual one-sided approach to Q&A, so I went into speech workshops with public speakers, with lawyers, with different people from different industries 'cause I felt like there was always something new to learn."
While she could have easily landed the crown without all these, it's that all-or-nothing attitude that proves she deserves it, and more. "(With Miss World), I guess people just thought they saw the most of me already. They thought they knew all that I could bring to the table. They expect, 'Oh, we've seen what she's got, that's it.' So these are all just to prove them wrong, to show that I can bring more."
As for the most popular pageant in the world — the universe, rather — it's safe to say that we expect nothing less from Catriona. The best part is, she's doing it on her own terms.