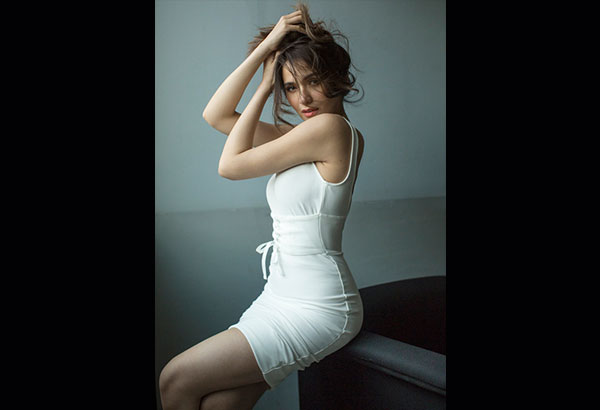 Becky Aguila discovered Jennylyn 15 years ago and is still the latter's manager to this day. "I saw a simplicity that I rarely see in young girls wanting to be an artista," she says. "I thought to myself, 'This girl may look fragile, but I bet she is going to surprise me.'" Becky's hunch turned out to be right on the money.
COVER: Jennylyn Mercado: Crazy, sexy, cool
MANILA, Philippines - Writing about any celebrity requires research — any journalist worth her salt wouldn't want to regurgitate what's already been said online and off — especially if your subject is somebody like singer, TV/film actress and host Jennylyn Mercado. Since the resurgence of her career at the tail end of 2014 (thanks to her charming performance in the rom-com English Only, Please), she's landed one magazine cover after the other — which, for us, necessitates extra digging.
So this week, at a basement bookstore selling comics, collectibles and discounted back issues, dig is what we did. We found three glossies with Jen on the cover and it dawned on us: between August 2015 and January 2016, a span of six months, Jennylyn Mercado was on the cover of Good Housekeeping (a title for moms), Cosmopolitan (the "bible" of modern Pinays), and FHM (the No. 1 lad's mag). On each cover, her vibe is different: pretty and wholesome for her tight portrait shot on GH, party-ready in a sparkly mini dress on Cosmo, and seduction personified in a "tangga sideboob swimsuit" on FHM. The moms want her beauty tips; the Cosmo Girls need their life peg's success secret. And the men? Let's just say they crave an intimate look at this woman. (Nota bene: It's not usual for a mother to land a Cosmo cover, just as it is uncommon for an FHM babe to win over the GH crowd.)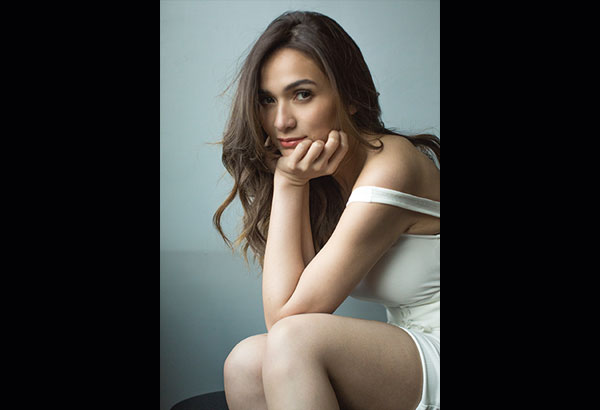 During rehearsal for an episode of My Love from the Star, a talent got carried away and threw a soda can at Jennylyn, hitting her on the chest. A livid direk Joyce Bernal reprimanded the talent: "Kung ibang artista yan, patay ka!" But Jen kept her cool. "Okay lang. Dedma na. Di ako nag aaksaya ng oras sa mga bagay na di na dapat pag-aksayahan ng oras."
These magazines have different brand values and audiences and the fact that she can jump from GH to Cosmo to her fourth FHM cover reveals two crucial things about the Jennylyn Mercado brand: she has wide appeal, and, most important for the top brass, she sells. For this Supreme profile, we take three different perspectives on Jennylyn Mercado, the actress showbiz has dubbed "Ultimate Star."
* * *
1. Crazy
Myrza Sison, founding editor of Cosmopolitan Philippines, says a Cosmo cover girl "has to definitely be 'of-the-moment' when her cover comes out — in the limelight because of her work, a household name, making big strides in the industry." Team Cosmo put Jen on the cover of the December 2015 issue because she had a highly anticipated Metro Manila Film Festival entry then: the romance-drama #WalangForever. (It went on to become the third-highest-grossing MMFF 2015 film and earned Jennylyn her second consecutive MMFF Best Actress trophy.) Myrza adds, "In short, she has to have made it (or continues to be relevant)." It's been a year and five months since that Cosmo cover, and Jennylyn is still on our radar.
This Monday (the same day we found those Jennylyn-fronted back issues), the Filipino adaptation of the hit Korean rom-com series My Love from the Star headlined by Jen debuted on GMA-7. She was handpicked by management to play Steffi, a not-so-smart, very loud, and quite misunderstood superstar, originally played by Jun Ji-hyun. Her leading man is newcomer Gil Cuerva who plays stoic, alien-disguised-as-a-human Matteo. If you've seen blockbuster rom-coms English Only, Please, The Pre-nup, and Just the 3 of Us, it's easy to understand why she's the top choice of the top brass. Jennylyn's marked performances prove she has an uncanny mastery of the genre (hell, she owns the genre) and she makes any project work, no matter who she's paired with.
But despite already having proven herself, a few hours before the pilot episode aired, Jennylyn was nervous. "Kinakabahan ako na baka hindi nila magustuhan," she tells us between sips of buko shake. She's hyper-aware that K-drama has a cult following in the Philippines, and understands how deeply invested K-drama fans are. "Natatakot ako dun sa mga reaksyon nila. 'OA!' Exag!' Mga ganun. Hinahanda ko na ang sarili ko." We were in one of GMA's cold dressing rooms, and Jennylyn's immediate plan after the interview was to hold a viewing party in her house. She told me she could only breathe easy if it rates well. She could breathe easy if she pleases as many people as possible. (It's impossible to please them all.) "Ginastusan yan ng mga producers eh, business yan eh, so importante para sa akin na talagang panoorin siya," she explains. "Sa social media, makikita mo naman kung napapanood nila. Kapag maganda 'yung reaction, maraming nag-co-comment, feeling ko, successful na siya!"
At 10:15 that night, #MyLoveFromTheStarPH garnered 88,700 tweets. It was the top trending topic in the country, and number two worldwide. As expected, there were disgruntled viewers. But there were also people like @uy_jessie who were satisfied enough to post this: "Tapos na. I think I'll like the PH version more. @MercadoJen is so perfect for the role." Happy campers outnumbered the former that night.
In the following days, Nielsen Philippines TAM NUTAM (Nationwide Urban TV Audience Measurement) People's Ratings Data would reveal that My Love From The Star's first three episodes consistently beat the rival show in the ratings game: 11.0 versus 9.4, 10.9 versus 9.5, and 10 versus 9.1. Clearly, people tune in to see her play crazy Steffi
Jennylyn can breathe easy now.
* * *
2. Sexy
Allan Madrilejos, team editor of FHM Philippines, says they put Jennylyn on the cover for the fourth time in January 2016 because "Ang positive lang ng aura (niya). Part of it: empowerment, mental toughness, confidence." Empowered, mentally tough and confident are words that capture the essence of survivor Jennylyn Mercado.
In June 2011, she did the smartest thing any celebrity with a dark secret can do, one of the most powerful things an oppressed woman can do, in fact: she told the truth. And she told it in detail. She spoke of the unspeakable childhood abuse she suffered at the hands of her stepfather, the abandonment of her babydaddy, and the controversial scuffle with her then-beau Dennis Trillo. (There's a grainy YouTube video where a crying Jen explains why she did the tell-all: "Importante sa akin na maintindihan ng mga tao kung ano yung totoo. Kasi ayoko na ng marami pang tanong. Paulit ulit na tanong.")
Once you've combed through her old interviews and watched her Magpakailanman life story, you'll know that it takes an especially mentally tough human being to suffer what she suffered and still be standing. There's not a single copy of that explosive Yes! magazine issue left at the basement bookstore, and it's probably the universe's way of telling journalists
preparing to talk to this actress to leave those closed issues alone. So we don't conjure old ghosts. Instead, we compliment her confident, serene aura.
She turned 30 two weeks ago, but is still as fresh-faced as ever, the lead star of a promising primetime series, with an Erik Matti-helmed film in the pipeline. Her career is on the upswing, her personal life is peaceful (her biological dad is home for good and they're making up for lost time), and her love life is quiet but blooming. She's back with Dennis Trillo, and the two are more open now about their love's second wind. If you're raising your eyebrow because of their much-publicized violence-tinged past, you can relax. Jen says she entered the relationship with eyes wide open. "Nung okay na, tsaka na bumalik." He has changed for the better, she insisted with a smile. Typical Jen, she didn't want to say more, but indulged Supreme a little bit when we asked for specfics. "Dati, hindi ako pwedeng magsuot ng mga sleeveless, shorts. Dati lagi akong naka leggings, ganyan. Ngayon, okay lang kahit na siguro maglakad ako nang nakahubad," she said, laughing. (And maybe he really has changed. The intensely private actor posted Jen's January 2016 FHM cover and captioned it, "Para sa akin, ito ang No.1." It was his way of supporting his girlfriend (voted Sexiest Woman in the Country in 2015) last year, when she lost to Jessy Mendiola.)
* * *
3. Cool
Good Housekeeping editor Tisha Alvarez says Jennylyn Mercado is the only star in recent memory who was able to land a GH cover despite having been on FHM prior. "It doesn't matter if she's been on FHM. Hindi lang naman iisa ang hubog ng nanay. She's a single mom who takes good care of her kid." Her 8-year-old son Jazz who has special needs is the reason Jennylyn shows up to work and brings it every time. "Dati, ayoko mag work. Umiiyak ako, ayoko na magtrabaho. Kasi from one work to another talaga. Dun na ako maliligo sa susunod kong location," she recalled. It's Jazz who is the missing puzzle piece. "Mas may drive, mas sisipagan ko pa. Okay lang kahit sunud-sunod na yung work. Para sa future niya."
In a country obsessed with labeling people — superstar, megastar, star for all seasons, unkabogable star, etc — Jennylyn Mercado has earned hers: Ultimate Star, something that, frankly, makes her cringe. "Parang nahihiya ako," she admitted. It took her 22 seconds to explain what "Ultimate Star" means to her ("Parang todo"). The absence of a canned answer gives you a glimpse into how little she thinks about labels and such shallow things.
Ultimate Star doesn't make sense at first, if you think about Jennylyn. She's not the most followed star on Instagram. Her fans aren't zealots who will bash any critic of hers 'til kingdom come. She has seven active endorsements, yes, but it's a paltry number vis-à-vis those who earn millions multiplied by 20. Social media numbers, fans and endorsements, these are modern metrics by which we judge how "ultimate" someone is. There are many celebrities who have more of those. But when you consider that, that's when Jennylyn Mercado = Ultimate Star starts to make sense. She has survived abuse, jumped over career-jeopardizing controversies, and made a stellar comeback after a surprise pregnancy — with blockbuster hits and best actress trophies to boot. She fell into a jobless black hole but found the fight in her to climb back up and reclaim her spot in the showbiz galaxy. She defies the laws of showbiz: still a sought-after leading lady at 30, an exceptional earner even after the baby, even without the babydaddy. That is an Ultimate Star.
Jennylyn Mercado may not have the most number of this or be the highest paid that, but she can jump from a Good Housekeeping cover to a Cosmo cover, straight onto her fourth FHM cover. When will your faves do all that?
* * *
Tweet the author @IrishDDizon.