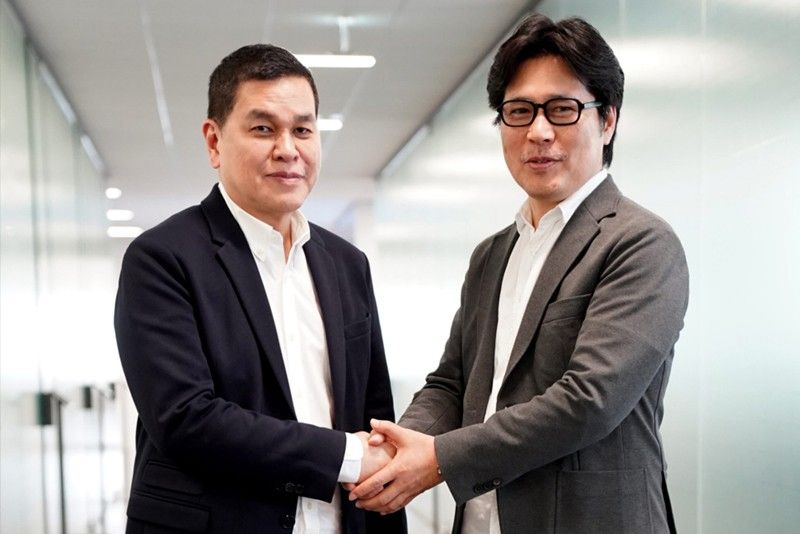 There are many similarities between Ben Chan and Hitoshi Tanaka."But the big difference is that he is richer and I'm older," says Chan.
Ben Chan and Hitoshi Tanaka: One vision
MANILA, Philippines — What are the chances that two men from two different parts of the world would meet and clearly see eye to eye?
Hitoshi Tanaka and Ben Chan have parallel lives and visions.
Both founded their business in 1987, which were initially fashion-oriented. Tanaka founded Jins Products, a manufacturer and wholesaler of clothing and accessories. Chan founded Bench, at first specialized in T-shirts.
Both got the Ernst & Young Entrepreneur Award, aside from many other industry citations.
Both have that desire to discover new things by traveling. Tanaka's favorites are Hawaii for its weather, and closer to home, Japan for its hot springs.
"I like to enjoy something new every day," said Tanaka, who said he changes homes every three years to experience different surroundings.
Chan, who is a citizen of the world, echoes the words of the Dalai Lama on his Instagram: "Once a year, go someplace you've never been before."
They have a mutual respect for each other.
Tanaka said: "I found the best partner in Ben Chan. When I met him, I found him to be very honest. That, for me, is very important."
Chan explained: "Tanaka-san and I are both self-made entrepreneurs. I know how much work goes into turning a dream or a vision into reality, so I have such high respect for him. I can also relate to his passion for magnifying and improving the lives of his countrymen by providing quality products and services, and by creating work opportunities."
Both have an eye for aesthetics and efficient design, as is obvious in their stores and office buildings. Chan noted: "The Jins workspace has an open setup, which allows for easier communication between teams. They also created a working space called 'Think Lab,' a calming area with plants. They did some research and found that plants help enhance one's focus. The space is intended to increase employees' productivity and help them work in peace. I appreciate how much thought was put into this space."
Coincidentally, the Bench Tower at the Fort has a similar setup. It is perhaps one of the most beautiful and efficient office buildings in the country.
Chan continued: "Jins is a combination of Japanese aesthetics, efficiency and technology. With Jins, we're not just creating and selling eyewear for the sake of fashion. Jins' expertise in eyewear has given them an understanding of the different lifestyles and needs of their market. Ultimately, the brand's goal is to improve the lifestyle of their customers. This is very similar to the philosophy behind Bench."
And lastly, both Tanaka and Chan are hip business leaders who wear denims and sneakers with their business coat. And both are humble.
Chan clarified: "There are similarities as well as differences between Tanaka-san and myself. The biggest difference? Well, he is richer and I'm older."