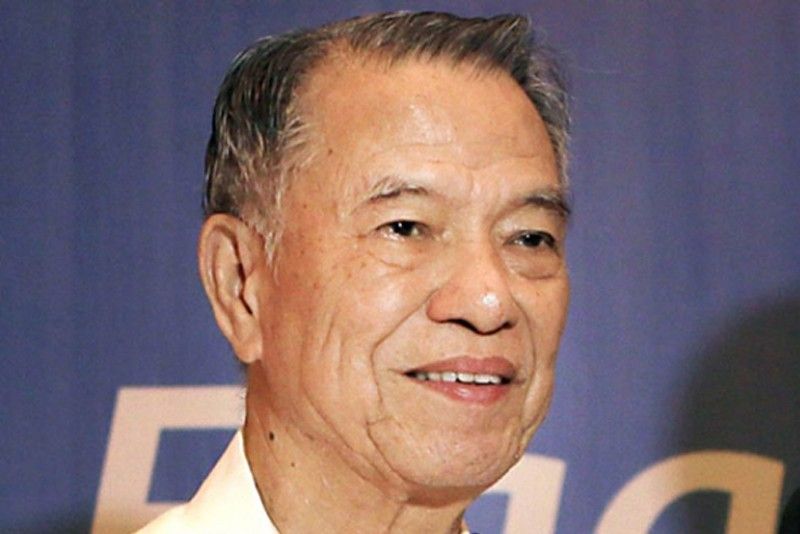 Lucio Tan of Philippine Airlines, Philippine National Bank and Asia Brewery
Grit is one of the success secrets of Lucio Tan
Apart from the usual attributes and qualities needed to become a successful entrepreneur or professional such as intelligence, hard work, positive energy and guts, the 83-year-old, simple-living, rags-to-riches entrepreneur Lucio C. Tan personifies grit — a person's ability to persevere in accomplishing a goal despite difficult obstacles and crises over an extended period.
Tan has overcome poverty, hardships and the bankruptcy of the first factory he ran as industrial partner. As a tycoon, he overcame very public conflicts with presidents Cory Aquino, Fidel Ramos, Joseph Estrada, and now Rody Duterte. He never, ever gives up.
Philanthropy overcomes political differences
A lot of businesspeople were relieved to hear that the iron-fisted President Duterte, after several public spats with Tan, on Feb. 12 publicly announced his rapprochement with Philippine Airlines (PAL), Philippine National Bank (PNB) and Asia Brewery, Inc., because Tan's diversified business conglomerate is still very important to the Philippines' fast-growing economy.
Tan is one of the country's top three wealthiest billionaires, and is still a contender for No. 1. He is also a respected civic leader of the ethnic Chinese minority and admired as a foremost supporter of Chinese-language education causes.
Tan is also one of the two most magnanimous philanthropists in the Philippines, along with now retired and rarely publicly seen tycoon Angelo King.
I believe that Tan's longstanding track record of generous philanthropy has inadvertently eased his strained relations with President Duterte. In his speech, Duterte thanked Tan for sending PAL planes to Kuwait to fly home overseas Filipino workers there that wanted to be repatriated back. He also thanked Tan for his contributions to the rehabilitation of war-torn Marawi.
Another tycoon who offered free plane transport for OFWs returning from Kuwait is the now retired, 91-year-old business leader John Gokongwei Jr. of Cebu Pacific Air.
Years ago, when my uncle, Tulay Foundation, Inc. president Manuel O. Chua, and I helped verify Dr. Jose Rizal's ancestral roots in Zhang-guo Village (Siongque in Hokkien) in Jinjiang, Fujian, south China, I sought the help of Tan for discounted PAL fares for over a hundred Rizal clan descendants to go there. Tan not only agreed, he offered to foot the bill for all their airfare, hotel accommodations, plus a tour of Jinjiang, Quanzhou, and Xiamen cities in Fujian!
Not mentioned in President Duterte's speech were other Tan donations to support the government's projects in the socio-economic rehabilitation of war-torn Sulu province, which was initiated by presidential adviser on entrepreneurship Joey Concepcion, and also Tan's donations to drug rehabilitation centers. These two civic contributions of Tan were done together with other officers of the Federation of Filipino Chinese Chambers of Commerce & Industry, Inc. (FFCCCII), led by president Domingo Yap.
Tan is the most influential elder statesman of the business and civic national umbrella group FFCCCII. In fact, he is the only taipan to have been conferred the title "chairman emeritus," which has the more grandiloquent Hokkien Chinese title "yeng-wan byeng-yi di-si-tiu" — literally "honorary chairman in perpetuity" in this federation's entire history.
Tan has consistently been the biggest donor to FFCCCII's civic and educational charities over the past four decades, such as its "Operation Barrio Schools" to donate public school buildings to benefit the Philippines' poorest rural regions. Only recently has he consolidated his diverse charities into a formal foundation named in memory of his late father, Tan Yan Kee.
Past FFCCCII leaders include the late founding president Yu Khe Thai (father-in-law of brothers David and Washington SyCip), founding EVP Dee Hong Lue (father of former ambassador to the Vatican Howard Dee, grandfather of Metrobank president Fabian Dee and grandnephew of pioneer 19th-century Philippine lumber entrepreneur Dy Han Kia), and the late "Sugar King" Antonio Roxas Chua.
Overcoming poverty
Although Tan has become the country's "Tobacco King," he doesn't smoke. How did he end up becoming the biggest cigarette manufacturer, then?
Tan recounted to me that, as a poor kid, he got tuition money every year from his granduncle Tan Chi, but in high school he was embarrassed to directly ask for tuition money again, so he tried asking indirectly by saying he wanted to work part time. His granduncle was part owner of the Bataan Cigar & Cigarette Factory and brought the youth to his brother-in-law, company president So Lee Kuy (whose wife was the sister of Tan's grandfather and also of Tan Chi).
Tan's granduncle Tan Chi is the grandfather of the Philippines' emerging "Chicken King" Tennyson Chen of Bounty Fresh chicken and the Chooks-to-Go chicken eatery chain.
So he hired the young Tan as a part-time worker with monthly salary of P50, giving the balance of the kid's salary to his dad so he wouldn't use up his salary. Tan smiled and told me, "Mr. So didn't know that I didn't spend all P50 every month; I always had savings."
Forced to drop out of college
Some of Tan's former co-employees at Bataan Cigar included McDonald's Philippines' George Yang (who told me So Lee Kuy hired him after his graduation from Wharton with salary of P1,000 per month and a free car) and Landmark Department Store boss Enrique Cheng (the Cotabato-born businessman who graduated from the University of Michigan).
Tan told me that as a kid that he dreamt of studying abroad to pursue further studies in science. His dream was to be a scientist. However, due to his immigrant family's poverty, he was a working student from high school to college, and had to drop out of his chemical engineering course from Far Eastern University (FEU), where he attended night classes.
Despite being unable to finish schooling, the intellectually inquisitive Tan loves to read nonstop. He is always asking questions about science and history. He has become an expert on Chinese history, literature and philosophy, even hiring a retired Xiamen University professor to be his constant tutor during his free time and using his personal helicopter to fetch the mentor.
Great success starts with failure
Years ago, self-made industrialist Gokongwei told me: "Tell Lucio Tan that he should be thankful for the failure of his first factory venture, or else he might not have ventured into cigarette manufacturing to become a billionaire. He would have become a cornstarch businessman."
Gokongwei said that his own first cornstarch factory was financed by a loan from China Bank approved by Dr. Albino SyCip and Dee K. Chiong (younger brother of Dee C. Chuan and grandnephew of Dy Han Kia).
There were two other competitors: the cornstarch factory of Cebu's prominent Ludo and Luym family, and a new cornstarch factory run by Tan as industrial partner with other investors. Gokongwei said his factory and the Ludo and Luym firm bankrupted Tan's first factory.
Indeed, Gokongwei is correct. That crisis was a blessing in disguise for the young, undefeated and undiscouraged Tan. He went on to try again in another field and eventually flourished with Fortune Tobacco (now merged with global multinational Philip Morris). Tan still has an old picture of himself standing in front of that failed first factory.
Crises and even outright failures are not the end. Often if we have a positive attitude, values, character and faith, crises can become our stepping stones to greater success!
* * *
Thanks for your feedback! Email willsoonflourish@gmail.com or wilsonleeflores@yahoo.com. Follow @wilsonleeflores on Instagram, Twitter, Facebook, read my blog wilsonleeflores.com.