Beauty queens, advocacy leaders hailed Empowered Men, Women of the Year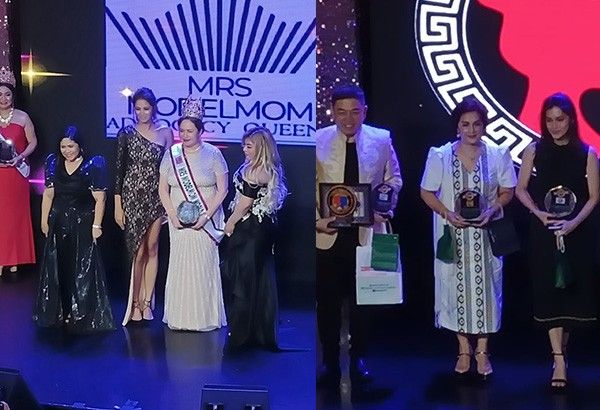 MANILA, Philippines — Best Magazine, in celebration of its fifth year anniversary, honored successful men and women from different walks of life at the Teatrino, Greenhills recently.

This year's recipients of the Philippines' Empowered Men and Women of the Year award not only lead inspiring lives and successful professions, but are also servant-leaders in their respective communities and places of work.

This year's batch of awardees included Public Attorneys Office Head Atty. Persida Rueda Acosta, Bulacan City mayor Vergel Meneses, Miss Supranational 2012 3rd runner-up Elaine Kay Moll, TV show host John Nite, singer-theater actress Dulce, and fashion designer Dong Omaga Diaz.
The lineup also included Miss Philippines Fire 2021 Roni Meneses, Maj. Aris Villaester, "The Voice Kids" 2015 runner-up Reynan Dal-anay, "X-Factor" Season 14 wildcard Alisah Bonaobra, and cosmetic surgeons Dr. Conrada Apostol and Dr. Melanie Veneracion.
Skincare advocate Prince Jeffrey Hernandez, party list representative Cong. Nina Taduran, entrepreneur Jane Jarencio, publicist Mell Navarro, chanteuse Gabriella, character actresses Lovely Rivero, Tanya Gomez, Gwen Garcia and Liz Alindogan, Dr. Joseph Lee, as well as hall-of-fame recipient Raoul Barbosa, were also honored, among others.

Obra ni Juan was named Apparel Brand of the Year, while PTV-4's Rise & Shine Pilipinas was cited Morning Show of the Year. Several other labels were also recognized as Social Media Best Brands of the Year (2021), like NET-25, CCM Productions, MJ Skin Care, and The Chandelier.

Dr. Joseph Lee and Marc Cubales were named Best Dressed Gentlemen of the Evening, while the Best Dressed Women of the Night were Ginevive Antigua Louw, Dr. Melanie Veneracion, former Viva Hot Babe Gwen Garcia, and Model Mom World 2022 advocacy queen Cecile Bravo.

The 5th annual awarding ceremonies of the Philippines' Empowered Men and Women of the Year also coincided with the awarding rites held in Japan for outstanding career-driven Filipinos in the Land of the Rising Sun. The recipient of the awardees' reachout project for 2022 is a 73-year-old patient, Crescencia Gulayangan, of Iloilo City who has been suffering a long-term chronic condition.
RELATED: Samantha Lopez wins at ASEAN Excellence Achievers Awards 2021