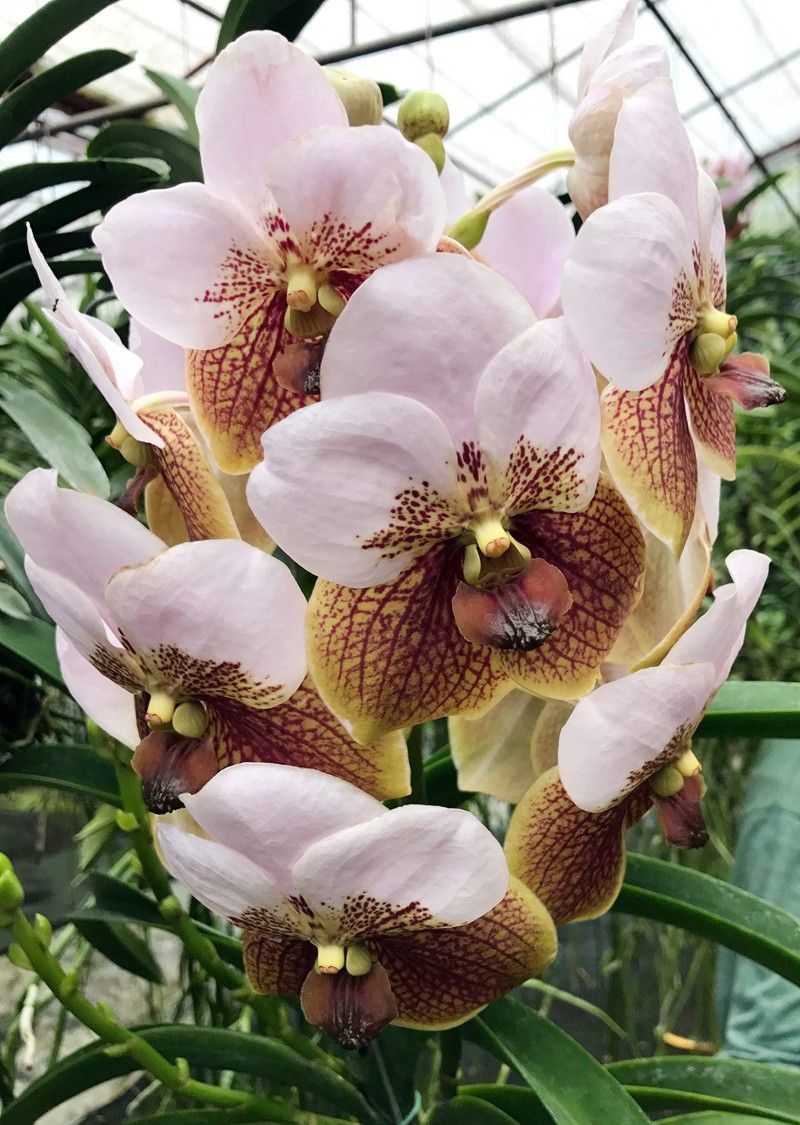 The Vanda Sanderiana or waling-waling will be on display at the Orchid Festival from Aug. 30 to Sept. 9 at the Flower Garden of the Quezon Memorial Circle.
Orchid Festival opens on August 30
MANILA, Philippines — The months of August and September are the blooming season of the world-famous waling-waling. Scientifically known as Vanda Sanderiana, the waling-waling is renowned as the "queen of all orchids" because it has greatly influenced the breeding of modern-day vandas that are very popular in the orchid cut-flower and potted orchid trade. It is a Philippine endemic species, particularly from Mindanao, that is responsible for giving the large saucer-size blooms to its offspring.
From Aug. 30 to Sept. 9, the Philippine Orchid Society will be showing off the lovely blooms in its Orchid Festival.
The event aims to promote awareness on the conservation and propagation of Philippine orchid species and likewise promote local orchid producers as a reliable source for international floriculture trade.
This show, in cooperation with the Quezon City government, will be held at the Flower Garden of the Quezon Memorial Circle, Elliptical Road in Quezon City. Together with the sought-after waling-waling, the show will feature the best orchid collections of the country's top orchid-growers set in table top arrangements. There will be a commercial section where the gardening public will be able to buy their favorite orchids and other plants plus gardening supplies. Daily lectures on timely farming and gardening topics will also take place.
The topics for the 2 p.m. lectures are as follows: on Aug. 30, "Growing Orchid Seedlings from Flasks" by Norberto Bautista; Aug. 31, "Growing Lady Slippers & Other Lithophytic Orchids" by Andres Golamco Jr.; Sept. 1, "Tropicalizing Bonsai" by Dr. Erwin Fabros; Sept. 2, "Growing Dendrobium and Phalaenopsis Orchids" by Corazon C. Purificacion; Sept. 3, "Simple Floral Arrangements For All Occasions" by Maria Dolores G. Alarcon; Sept. 4, "Growing Catasetinae (Catasetum) Orchids" by Richard Anthony Lao; Sept. 5, "Growing Vandaceous Orchids" by Kelvin Neil B. Manubay; Sept. 6, "Growing Culinary Herbs and Spices" by Ponchit Ponce Enrile; Sept. 7, "Growing Platyceriums as Orchid Companion Plants" by Evangeline B. Go; Sept. 8, "Growing Cattleya Orchids" by Dr. Ray W. Lo; and on Sept. 9 is "Growing Philippine Native Trees" by Cel Tungol.
Show entrance is P50 and P30 for students and senior citizens; open from 8 a.m. to 6 p.m. daily.
For information, call 957-3524 or 0917-848-5468 (look for Jenny F. Rivera or Jiffy A. Alegre).