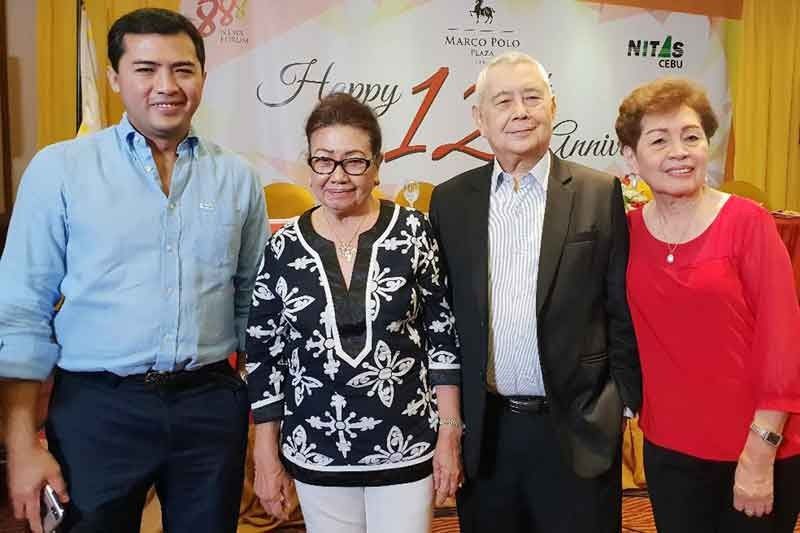 DOT director Shalimar Hofer Tamano, Vice Gov. Agnes Magpale, Consul Bobby Joseph and Dawnie Roa
888 New Forum awards Cebu leaders
The 888 News Forum recently celebrated its 12th anniversary in its permanent venue, Marco Polo Plaza Hotel.
Through the years the Forum has recognized individuals and institutions that have shown leadership and provided exemplary service to the community. This year's awardees are as follows:
Vice Governor Agnes Magpale was awarded for her exemplary and sterling performance as chair of the committee on tourism and international affairs of the Provincial Board, which have greatly contributed to the unprecedented development and growth of Cebu's tourism industry.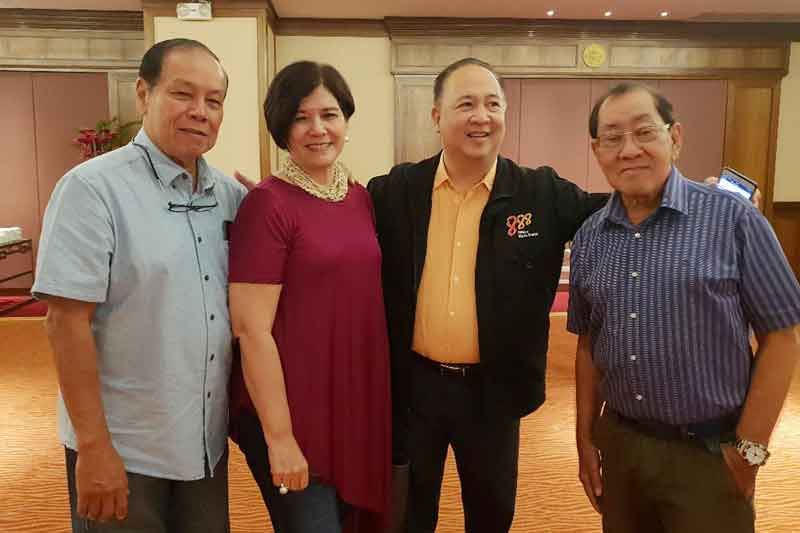 Pacquito and Marissa Unchuan, Ricky Tio , Bobit Avila
Arts Council of Cebu Foundation Inc. was recognized for creating awareness and concern in the preservation of Philippine heritage and culture.
Motivated by the belief that access to cultural, artistic and educational opportunities is a necessary element for a healthy civic life, the institution continues to dedicate itself to the promotion and development of artistic and cultural endeavors in the Cebuano community.
Tetta Baad was honored for conceptualizing the hugely successful heritage tour, Suroy Suroy Subgo, now institutionalized by the Cebu Province thus increasingly generating balikbayan and foreign arrivals making Cebu the top island destination.
Patricio Primor was recognized for his many talents and artistic skills and demonstrating discipline and dedication in the performing arts. He was also cited for his creativity, decisiveness and drive as an excellent director which is worthy of praise.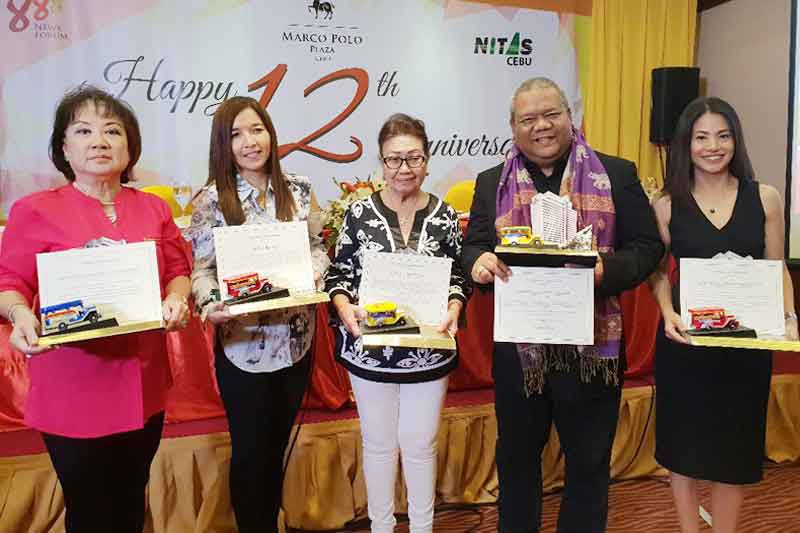 The awardees: Mayen Tan for Cebu Arts Council Foundation, Tina Cantos for Tetta Baad, Vice Governor Agnes Magpale, Patricio Primor and Colleen Barcelona for Manny Gonzalez of Plantation Bay Resort and Spa.
Emmanuel Gonzalez — a gentleman with many talents, a designer, builder and a successful tourism entrepreneur — was awarded for his visionary guidance and outstanding leadership in the field of tourism and service.
He is passionate about education, providing free school bus service in the community of Mactan. His establishment, Plantation Bay Resort and Spa, supports a number of local residents for vocational training and regularly conducts beach cleaning to increase environmental awareness. More importantly, it provides free medical services to a total of over 1,000 local residents.
This prestigious Forum was conceptualized by three driven ladies: former publisher Eileen Mangubat, tour specialist Jenny Franco, and broadcaster Malu Apalisok who felt the need to create a program that would tackle domestic issues as well as those of national interest.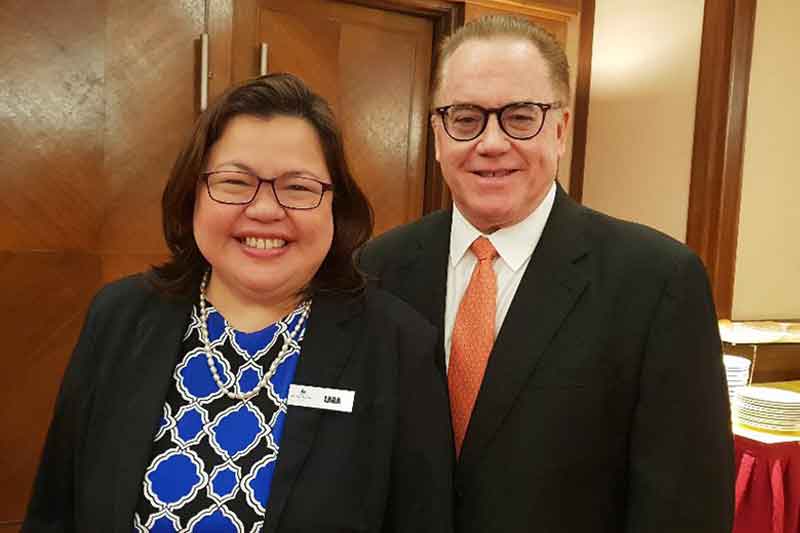 Marco Polo Plaza Hotel GM Brian Connelly and Lara Constantino Scarrow, director of sales and marketing.
Further consultation with tourism advocate Consul Bobby Joseph resulted in the creation of 888 patterned after the 777 News Forum which Joseph founded in Manila.
Other personalities were tapped to join the core group namely Ricky Poca, columnist, former DOT regional director Dawnie Roa, hotelier Rey Fuentes and this writer.