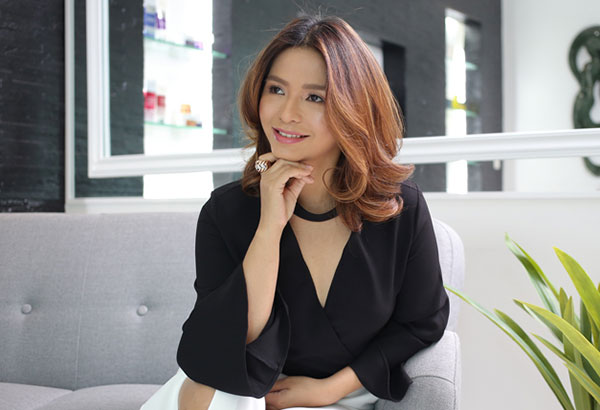 Dare founder Dr. Jean Marquez believes in offering services that make her clients feel good, find confidence, and live the life they've always dreamed of .
In time, the skin undergoes some unwanted changes caused by a variety of internal and external factors: climate change, unpredictable weather, air pollution, unhealthy food, stress, and aging. Dare owner Dr. Jean Marquez knows this all too well, which is why she launched a package that can cater to those needs. Dubbed the Selfie (smoothens the skin, erases pigments, lifts the skin, firms the skin, improves facial contours, enhances natural features), this treatment package is a combination treatment of Ulthera, Botox, Dermal fillers and lasers. "We don't normally notice it but our skin undergoes a lot of stress depending on our lifestyle and habits," Dr. Jean said. "So we created this package to help our patients regain their youth and glow."
Dare is located at the Ground Floor of ESNA Building, 30 Timog Avenue, Quezon City, and is open from Monday-Saturday, 10 a.m. to 7 p.m.
For information, call 374-8087, 374-1076 or 0917-8101319.
Wilcon's day of golf
An enjoyable day of friendly competition went underway as Wilcon Depot, the country's premiere homebuilding merchandise store, held the Third Wilcon Cup at Tagaytay Highlands, Tagaytay City. Led by Wilcon founder and chairman William Belo, SEVP-COO Rosemarie Ong and chief product officer Careen Belo, the tournament was attended by over a hundred of Wilcon's partners, valued suppliers, select customers and media partners. Known for the company's admirable penchant for giving back to the community, proceeds of the Wilcon Cup were given to the Wilcon Foundation, which works for the benefit of the Crocodylus Porosus Philippines, Inc. and other free education programs. "This is the third year of the Wilcon Cup, and it feels great to see familiar faces and new ones as well," said Rosemarie Ong. "On behalf of Wilcon, we are thankful for the continued support of our partners. The Wilcon Cup is one of our ways to express our appreciation to them for their loyalty and trust to Wilcon Depot."