Moving to a new home? Here are 10 hacks
(Philstar.com) - January 12, 2016 - 7:48pm
MANILA, Philippines – While transferring into a new home is thrilling, the process of moving out and settling in a new place can get you at your wit's end because it requires a lot of work.
How can you still keep your sanity and not spoil the excitement as you move? Fortunately, there at least 10 ways by which you can hack it.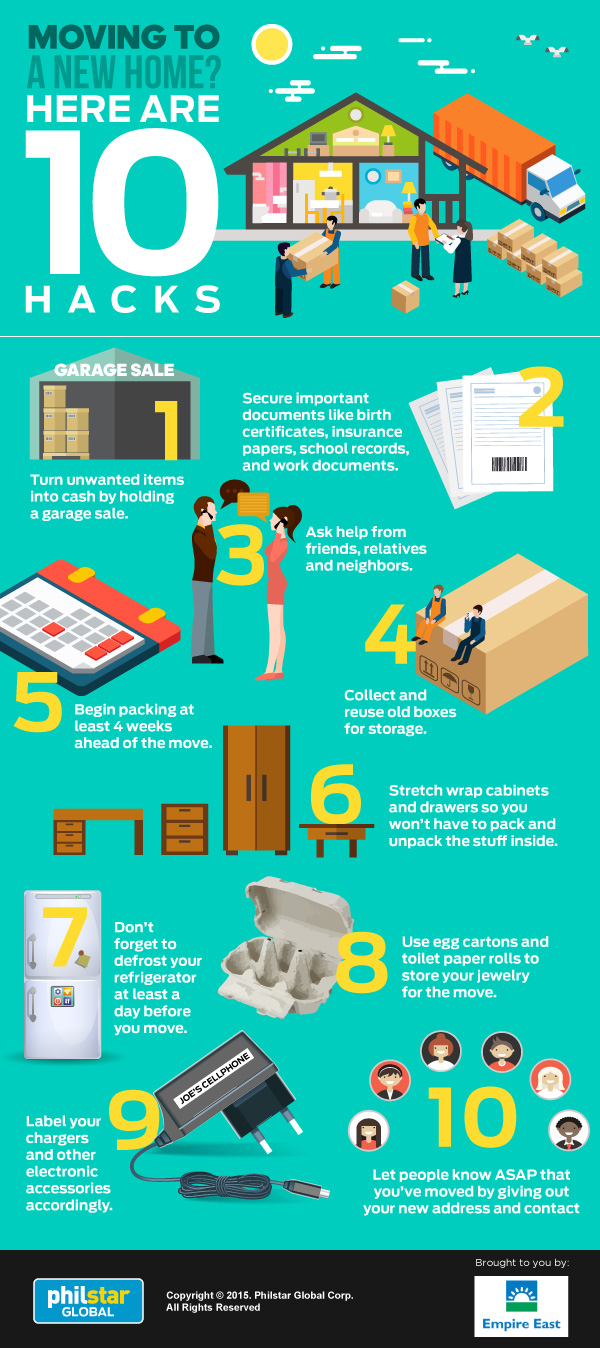 Empire East is a subsidiary of Megaworld and is behind flourishing developments like Little Baguio Terraces, Mango Tree Residences, The Rochester, Kasara, San Lorenzo Place, and The Cambridge Village, among many others. Move into a new home now with Empire East. Check out www.empire-east.com or follow facebook.com/empireeast, twitter.com/empireeast and instagram.com/lifeisatempireeast to know more.
READ MORE:
How to nail your diet like a pro
How should millennials buy a home?
5 ways you can add life to your weekend staycations
Give a loving gift of home to those who matter most
When is buying or renting a home right for you?