These 5 moms share their relatable labada hacks, and we're here for it!
October 5, 2023 | 10:25am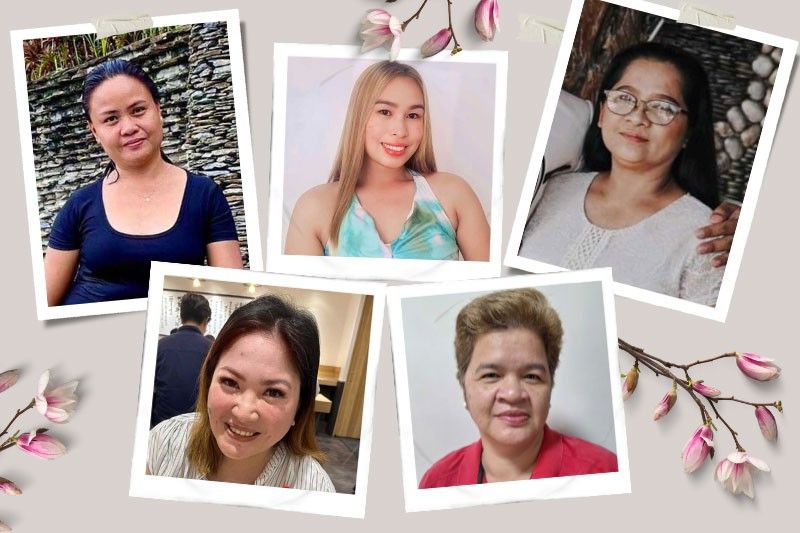 MANILA, Philippines — In the everyday chaos of family life, one task unites Pinoy nanays across the land—labada day! Especially nowadays when we're experiencing record-high inflation, wais moms are on the lookout for sulit and abot-kayang detergent powder to make clothes and life fresher and brighter.
We asked five moms about their laundry desires and aspirations. Yes, this is real talk.
Meet Jasmin Portugal, 55 years old, a wise mother of two from Bataan. Her husband is a hardworking driver, so she needs a good laundry powder in dealing with everyday dirt on her husband's shirt.
"Kailangan malinis nang mabuti 'yong damit ng asawa ko. Mabuti na lang maganda ang laundry powder na gamit ko." Jasmin says.
Violeta Umali, meanwhile, is a 53-year-old mom and lola who loves nice-smelling clothes.
"Gusto ko 'yong hindi nangangamoy pawis 'yong damit ng pamilya ko kahit busy sila maghapon. At kahit tag-ulan, hindi nangangamoy kulob (malodor)," she shares, adding that she has been loyal to a certain laundry powder for 15 years now.
A wais mom, Aubrey Isurda, sifts through ingredients to ensure that the laundry powder she chooses is gentle on clothes.
"I make sure na 'yong sabon na gamit ko ay affordable at accessible, 'yong laging available sa supermarket at mga tindahan," she explains.
Her kids' school uniform should be kept pristine so, it's also a no-brainer for Aubrey to find the best laundry powder for her.
And then there's Nelfa De Luna-Rulona, 34. For her, "laundry is a never-ending task, and finding the right laundry detergent is essential to ensure that our clothes are properly cleaned and maintained."
Because Nelfa has found her favorite laundry powder—her tried-and-tested partner in making sure that her "family's clothes come out clean and fresh" after each wash—whether by hand or in the washing machine.
She says this laundry powder is the answer to every parent's budget-conscious wish.
Similarly, mommy Kris San Gabriel, 37, happily shares, "Bilang isang nanay on a budget, I take into account 'yong overall value ng produkto. 'Yong detergent powder na ito, maganda ang cleaning performance kahit mura siya."
Here's to all moms who take on the laundry challenge, even when they're busy taking care of the kids or doing other day jobs. Remember that you are not alone in this journey.
Together with Surf, you can conquer the world of stains and odors, isang salang at a time!
Surf has Active Clean Technology, which after one wash, can deliver instant white, Instant Bango power based on lab test. Instant Galing* pero di mamahalin dahil P7 pa rin per sachet.
Surf has also recently relaunched its lineup of detergent powder—a rainbow blend of practicality and wonder for every laundry session:
Cherry Blossom (red), Rose Fresh (pink) and Purple Blooms (violet) with fragrance power

Sun Fresh (yellow) with Anti-kulob Technology

Anti-bac (white) for germ protection
And don't forget the Kalamansi (green) and Tawas (blue) basic cleaning variants, too. Approved by wais moms indeed!
Surf is available in your nearest sari-sari stores and supermarkets, and via Lazada and Shopee.
*Refers to whiteness and fragrance—based on lab test after one wash; results may vary.
---
Editor's Note: #BrandSpace story is created with Surf. It is produced by the Advertising Content Team that is independent from our Editorial Newsroom.
---