Volcanic smog: Respiratory ailments, other health risks
September 22, 2023 | 11:57am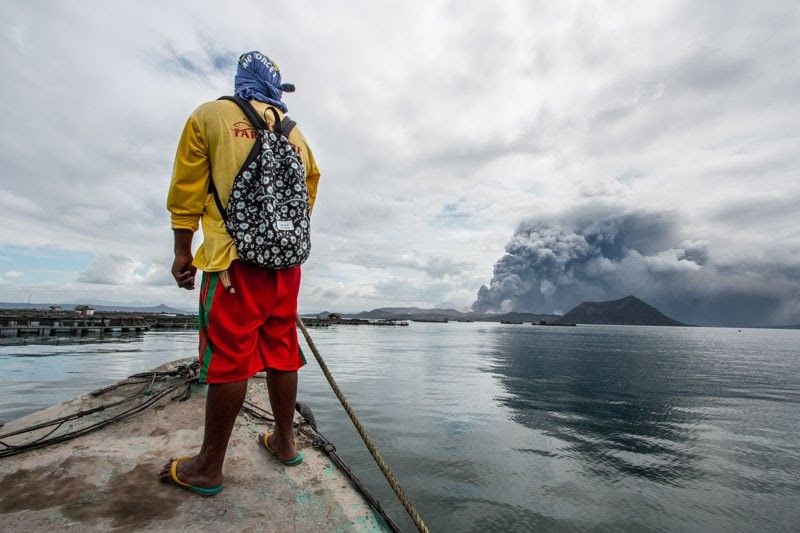 MANILA, Philippines — Volcanic smog (vog) has been detected at Batangas' Taal Volcano, raising concerns about the potential health risks such activity can cause to individuals in the area and neighboring cities.
The United States Geological Survey (USGS) describes vog as a mix of sulfur dioxide (SO2) gas and aerosols — mostly sulfuric acid or other sulfate (SO4) compounds — as a result of volcanic gases like SO2 interacting with oxygen, moisture, dust, and sunlight in the atmosphere over a given time period.
Vog composition depends how much time erupted plume from a volcano has had to react in the atmosphere; Phivolcs observed the presence of vog since September 21, Thursday.
Individuals most likely to experience the health side effects of vog are people with asthma (particularly physically active asthmatics), lung or heart problems, older adults, young children and infants, and pregnant women.
Short-term exposure to SO2 can cause narrowing of airways leading to asthma symptoms — "unhealthy" leavels of SO2 will see even non-asthmatics have difficulty breathing.
Related: Volcanic smog detected in Taal, health advisory issued
Other short-term health effects of SO2 include irritation of the eyes, nose, throat, and/or skin, coughing and/or phlegm, fatigue, dizziness, chest tightness, headaches, and nausea.
The United States' Centers for Disease Control and Prevention says long exposure to vog can lead to bronchities, lung infections, and respiratory disorders such as lung disease and lung cancer.
People with asthma or other respiratory conditions are advised to have medication at hand always and use as prescribed by one's doctor.
For non-asthmatics, the USGS advises staying hydrated (preferably warm liquids) to loosen congestion, avoid smoking and secondhand smoke, and suggest the use of over-the-counter nasal sprays or eye drops.
As much as possible, individuals should reduce vog exposure by staying indoors especially locations that have air-conditioning or are well-sealed, and limit strenuous activities outside.
While inside, close all doors and windows, and discard sources of indoor pollutants like candles. People should take note of possible overheating when closing up the house. — with reports by Kristine Daguno-Bersamina
RELATED: Walang Pasok: Class, work suspensions for September 22 due to smog from Taal