Volcanic smog detected in Taal, health advisory issued
September 22, 2023 | 3:46am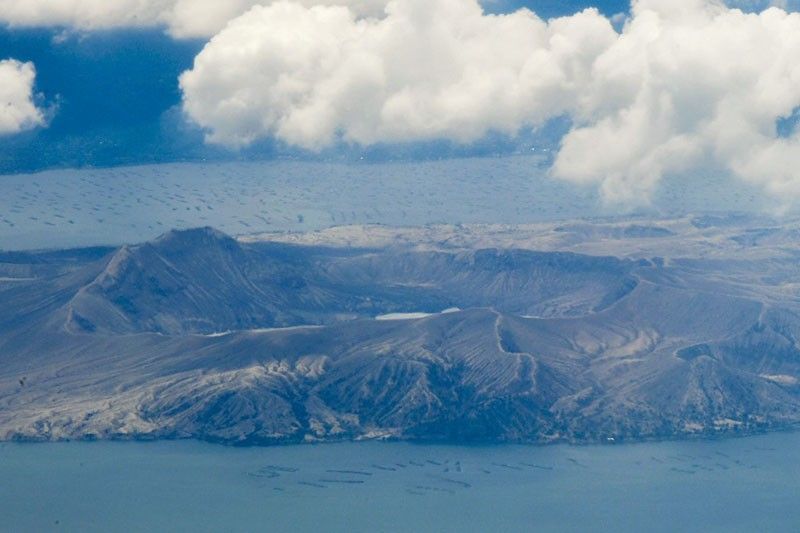 MANILA, Philippines (Updated 9:47 a.m.) — The Philippine Institute of Volcanology and Seismology (Phivolcs) issued a warning on Friday as it monitored the presence of volcanic smog or vog at Taal Volcano in Batangas, causing concerns about potential health risks and harm to the environment.
In the past 24 hours as of 5 a.m. Friday, Phivolcs observed the presence of vog and documented five volcanic tremors, lasting from 20 to 575 minutes, suggesting increased activity within Taal.
State volcanologists monitored an upwelling of hot volcanic fluids in the Main Crater Lake, causing steam plumes to rise as high as 2,400 meters, drifting in the west-southwest and southwest direction.
Volcanic sulfur dioxide (SO2) gas emissions from the Taal Main Crater reached a daily total of 4,569 tons while a large cloud of SO2 was also spotted west of Taal Lake on Thursday.
"Vog has been affecting the Taal region since the first week of September 2023 as an average of 3,402 tons per day SO2 has been degassed from Taal Volcano for the month," Phivolcs said.
Vog, composed of fine droplets laden with volcanic gases, including sulfur dioxide, can be particularly hazardous to human health. It is known to cause irritation to the eyes, throat and respiratory tract.
State volcanologists also observed a long-term deflation of the Taal Caldera, suggesting a decrease in pressure within the volcanic system. There has been a short-term inflation of the northern flanks of the Taal Volcano Island, indicating localized pressure buildup.
Phivolcs advised people with conditions like asthma, lung disease, heart disease, the elderly, pregnant women and children to follow the precautions:
Reduce outdoor time and keep doors and windows closed to keep vog out.
Wear an N95 facemask to cover the nose and mouth and drink water to soothe throat irritation. Seek medical help if symptoms are severe.
State volcanologists also warned about the potential for acid rain when gas emissions combine with rain, which can harm crops and corrode metal roofs.
Phivolcs has kept Taal Volcano at Alert Level 1, indicating ongoing unrest without an imminent eruption.
Local government units in Batangas and nearby areas have responded to the situation by suspending Friday classes as a precautionary measure.