France's Sanofi to invest 2 billion euros in mRNA vaccines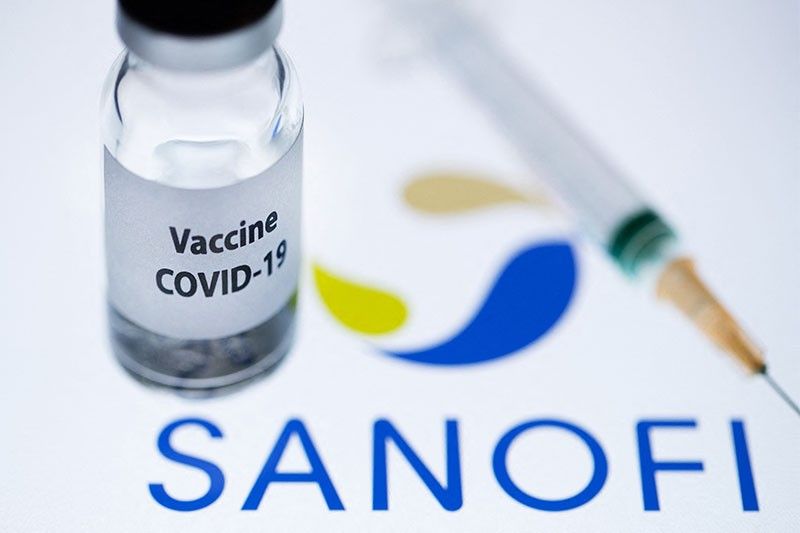 PARIS, France — French pharmaceutical giant Sanofi said Tuesday that it would invest 2 billion euros ($2.4 billion) in the mRNA vaccine technology behind the pioneering Covid-19 jabs developed by rivals BioNTech-Pfizer and Moderna.
Sanofi, which was left trailing in the race to break out a Covid vaccine in 2020, said it would invest 400 million euros a year between now and 2025 to develop at least six vaccine candidates using messenger ribonucleic acid (mRNA).
It said it would set up an mRNA "centre of excellence" employing 400 people at its laboratories in the US city of Cambridge and Marcy-L'Etoile near the French city of Lyon.
"This massive new investment clearly puts us in the race to develop next-generation vaccines where mRNA technologies can have greatest impact," Thomas Triomphe, global head of Sanofi Pasteur, said in a statement.
"While mRNA won't be the solution for every infectious disease, its translation into routine prevention could have immense impact for many unmet public health needs," he added.
For Covid-19, mRNA works by providing human cells with the genetic instructions to make a surface protein of the coronavirus, which trains the immune system to recognise the real virus.
Making a traditional vaccine is a longer process that normally involves developing a weakened form of a pathogen.
Sanofi, which initially went the traditional route, is still racing to make up ground in the colossal market for Covid jabs.
Jean-Francois Toussaint, head of R&D at Sanofi Pasteur, said that while mRNA had "demonstrated potential to deliver new vaccines faster than ever before" the technology still needed improvements to be used "in routine vaccination against a broader set of infectious diseases and across all ages."
The company and its British partner GSK started the final tests of their belated Covid jab in May, with the aim of launching it by the end of 2021, a year after Pfizer's and Moderna's jabs received regulatory approval
The Sanofi-GSK vaccine combines an antigen, which stimulates the production of germ-killing antibodies, with adjuvant technology, a substance that bolsters the immune response triggered by a vaccine.
Sanofi is however also developing an mRNA shot with US firm Translate Bio and recently began human trials of an anti-flu jab using the same platform.
As It Happens
LATEST UPDATE: September 24, 2021 - 2:16pm
Pharma giants Sanofi and GSK said on July 29, 2020, that they have agreed to supply Britain with up to 60 million doses of a potential COVID-19 vaccine. The agreement covers a vaccine candidate developed by France's Sanofi in partnership with the UK's GSK and is subject to a "final contract."
This thread collects some of the major developments in the search for a vaccine to ease the new coronavirus pandemic. (Main photo by AFP/Joel Saget)
September 24, 2021 - 2:16pm
A committee of US health experts declines to approve Pfizer booster shots for individuals at high risk of COVID-19 exposure due to their jobs, despite authorization from a different agency just the night before.
The decision has contributed to growing confusion about the campaign for booster doses in the United States, which the administration of President Joe Biden announced in mid-August but has since lost momentum.
The Centers for Disease Control and Prevention (CDC) committee voted Thursday to recommend a third dose of Pfizer's vaccine for people over age 65 and for those with underlying conditions who are at risk of developing a severe case of COVID-19. — AFP
September 23, 2021 - 7:50am
The United States authorizes the use of boosters of Pfizer's Covid-19 vaccine for people aged over 65, people at high-risk of severe disease and those in high-exposure settings to the virus.
"Today's action demonstrates that science and the currently available data continue to guide the FDA's decision-making for COVID-19 vaccines during this pandemic," says Janet Woodcock, acting head of the Food and Drug Administration. — AFP
September 22, 2021 - 8:18am
COVID-19 vaccine manufacturers are putting profit before lives, Amnesty International says, as it demands two billion doses for poorer nations by the end of the year.
The human rights group says in a new report that US President Joe Biden was expected to outline a pledge at the UN General Assembly to fully vaccinate 70% of the world's population by next September.
"We need leaders like President Biden to put billions of doses on the table and deliver the goods, otherwise this is just another empty gesture and lives will continue to be lost," Amnesty chief Agnes Callamard says.
September 18, 2021 - 9:14am
A panel of leading US medical experts advising the government vote in favor of authorizing boosters of Pfizer's coronavirus vaccine for everyone aged 65 and up, as well as people at high risk of developing severe Covid.
The same committee however rejected an initial proposal, submitted by Pfizer and backed by President Joe Biden's administration, to fully approve boosters to everyone aged 16 and over.
The decisions came after a day-long meeting full of data presentations and at times charged debate that was convened by the Food and Drug Administration (FDA). Tens of millions of Americans will soon be eligible for a third shot. — AFP
September 17, 2021 - 12:51pm
US medical experts will meet Friday to debate and vote on the controversial question of giving out booster doses of Pfizer's Covid-19 vaccine to the general population.
President Joe Biden's administration announced in August a plan to roll out third shots to everyone, not just the immune compromised already able to receive them, starting from September 20.
But experts have since expressed reservations about whether they are required, amid concerns over global inequity, the greater need to vaccinate the unvaccinated, and possible increased risk of side effects. — AFP