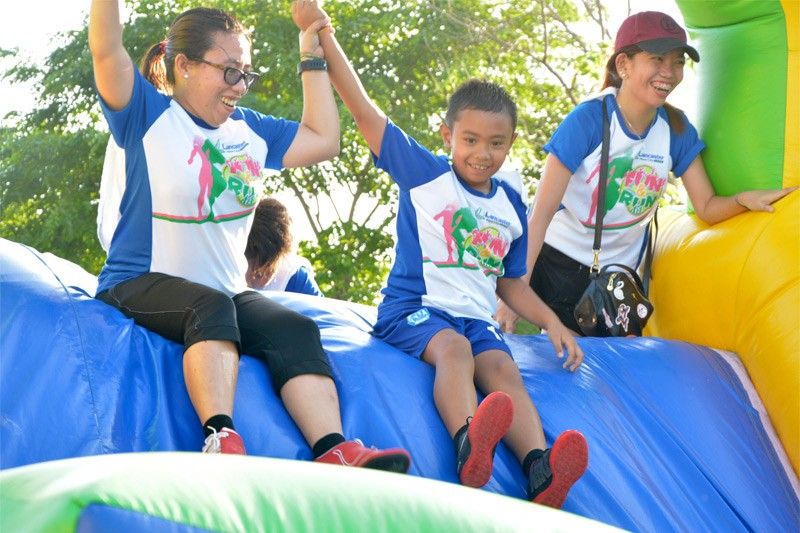 Nine gigantic obstacle courses became the highlight of the 3-kilometer race, making it the first-ever obstacle relay in Cavite.
Released
Running for a purpose: 'Grand Family Weekend' held for Iloilo communities
(philstar.com) - June 20, 2018 - 11:00am
True to its family-friendly tradition, Lancaster New City once again held another successful #FamilyGoals experience to more than a thousand residents, employees and friends with the third installment of the Grand Family Weekend last May 27.
The 1,600-hectare city located in the heart of Cavite has been coming up with activities to not only bring families together but to also strengthen their bond. It has been an advocacy of developer Property Company of Friends Inc. (PRO-FRIENDS) to let their residents live, learn, work, play and pray.
Just before sunrise, families from in and out of Cavite started arriving at the starting line along Advincula Avenue, in front of The Square Mall. Runners of all ages were already doing basic stretching and dancing lively Zumba choreography to warm up.
Comedian Bearwin Meily was also in attendance. As the event host, his inspiring words and health tips prepared the participants for the start of the run.
Shortly after, a gun start marked the beginning of the fun run and everyone raced their way to the finish line.
A first of its kind
Fun runs and marathons are already too challenging, to begin with.
To make the activity more fun, nine gigantic obstacle courses were prepared and became the highlight of the 3-kilometer race, making it the first-ever obstacle relay in Cavite.
The runners' stamina and agility were put to test as they conquered these courses before finally making it to the finish line. The first stop was at the Tire Fun where they had to huddle their way through 300 colored tires. Then they navigated through a web of elastic rubber strings at the Web of Fun.
Everyone's alertness was key in going past the Dodge Fun - where big inflatable balls swung across their path, and to find their way through the Maze of Fun. They had to balance their way through the Bridge of Fun to avoid the muddy pit, but even if they did, they had the Foam Fun to give them a bath as they enter the foamy tunnel.
By the time they are nearing the finish line, they braved the leagues of zombies and mascots in the Fun Attack and fought their way out. For the grand finale, they climbed and jumped on the inflatable Mount Fun.
<
>
Running for good purpose
More than spending the day conquering obstacle courses, the Grand Family Weekend participants did more than just beat obstacle courses. They were able to make a difference in the lives of the children in Barangay Tampucao in Lambunao and Barangay Talongonan in Passi, Iloilo. Proceeds from the event will give these school children new school shoes.
"We are very happy because we chose two communities in Iloilo, Lambunao and Passi, wherein we will be able to provide each school children a pair of shoes," said Lancaster New City AVP for marketing David Amor.
Gawad Kalinga Executive Director Luis Oquinena underscores that this fun run is about promoting a culture of caring and sharing - running not just for self but running for the kids in Lambunao and Passi, who will each receive a pair of shoes.
Both towns were among the communities affected by the destructive Typhoon Yolanda back in 2013. Residents were left with damaged and destroyed homes, leaving behind casualties.
By giving them a new pair of shoes, these school children no longer endure the pain of wearing broken slippers or walking barefoot through muddy roads to get to school. Providing sturdy school shoes will protect their feet and prevent diseases."
More than just providing a relocation site for Yolanda victims, PRO-FRIENDS in partnership with the Board of Investments, the respective local government units and Gawad Kalinga, continue their commitment beyond housing through community building initiatives, the latest of which is the Grand Family Weekend Fun & Run.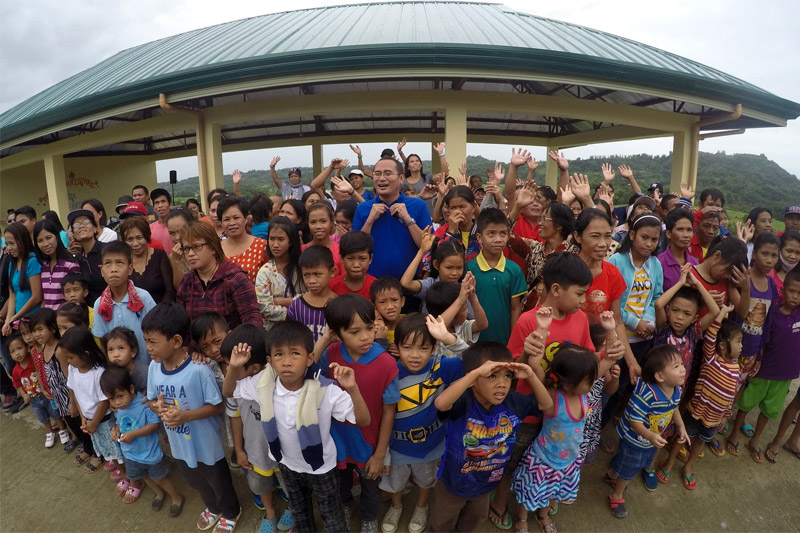 The children of Barangay Tampucao in Lambunao, Iloilo were among the beneficiaries of the Grand Family Weekend 2018. Released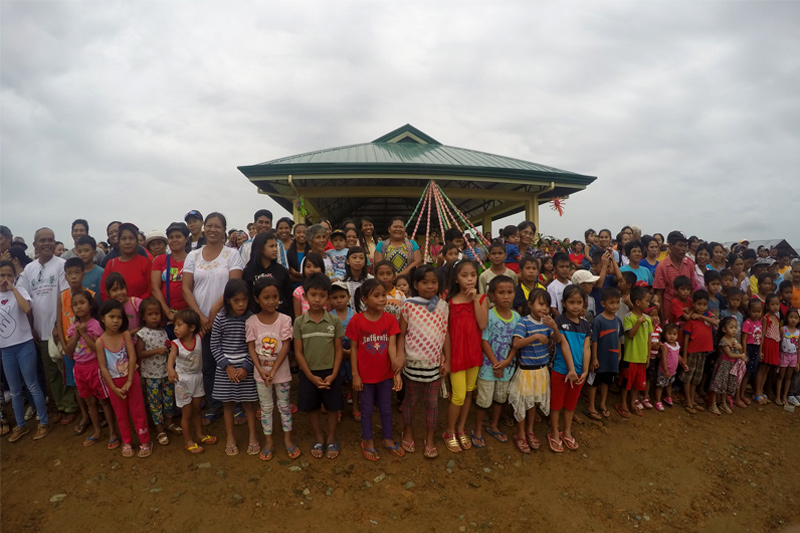 Another community that will receive proceeds from the Lancaster New City Fun Run was Barangay Talongonan in Passi, Iloilo. Released
For more information about Lancaster New City, visit https://lancasternewcity.com.ph and https://www.facebook.com/LancasterNewCityOfficial.
— Video by Erwin Cagadas