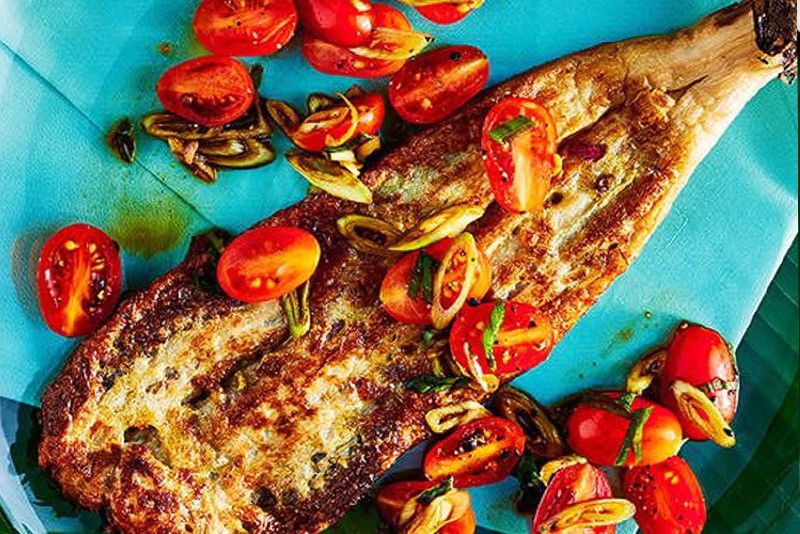 "This charred eggplant omelet is a classic Filipino breakfast and is traditionally served with garlic fried rice," says Janice Dulce, chef and owner of FOB Kitchen in San Francisco.
Photos from www.shape.com
Hearty & healthy Filipino food takes American spotlight
With its Japanese, Chinese and Spanish influences, Filipino food is an incredible experience for any palate. Its rich flavors, fragrant aromas and fresh ingredients have earned it a deserving place in the international spotlight.
Renowned restaurants and chefs all over the United States have discovered the wonders of Filipino food. My family and friends have frequented several of these trendy Pinoy food spots abroad — from sit-down restaurants to bars and food trucks.
Leading fitness magazine Shape recently ran a spread featuring three Filipino recipes by celebrated restaurateurs, Leah Cohen of Pig & Khao in New York, Brian Hardesty of Guerilla Food Street in St. Louis, and Janice Dulce of FOB Kitchen in San Francisco.
"Filipino cuisine is relatively young compared to its Asian neighbors. Thanks to emerging food trends and diets, Filipino food is gradually getting the attention it deserves," says nutrition director Cristy Marasigan, RND. "I believe that its appeal lies on its simplicity and ease of preparation, availability of ingredients and harmonious blend of western and eastern tastes. Just think of sinigang, pinakbet and kare-kare."
Filipino food has a universal appeal. "In general, Pinoy dishes are not extremely strong in flavor, and are pleasantly aromatic because they almost always use garlic and herbs, flavorings and spices indigenous to the regions they originated from," Marasigan adds.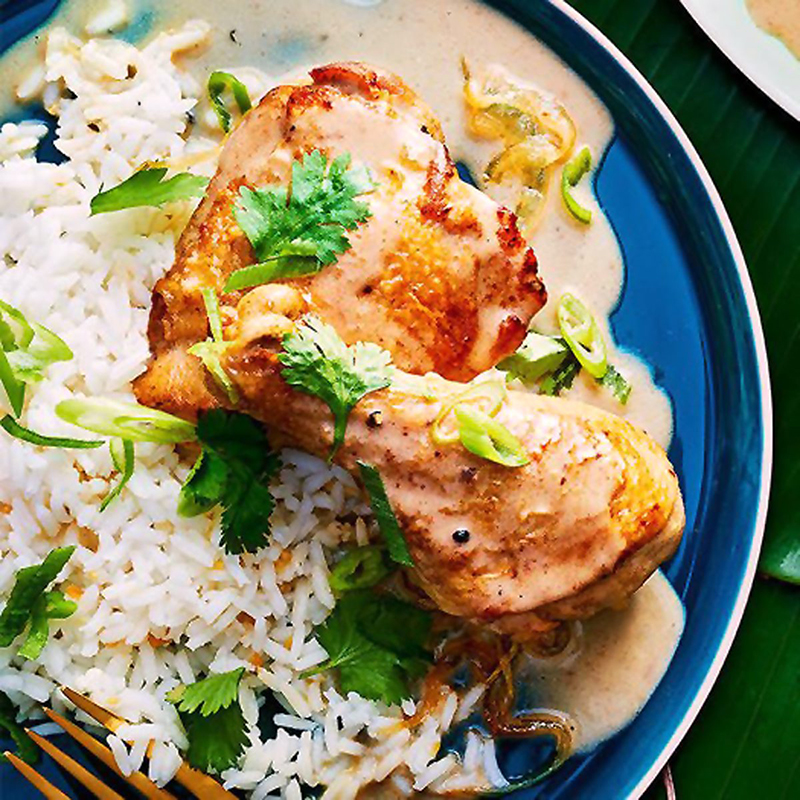 "Adobo

is one of the most popular meals in the Philippines," says Leah Cohen, chef/owner of Pig &

Khao

in New York and Piggyback Bar in New Jersey.
What I love about Filipino cuisine is the fact that it's so colorful and diverse. There are so many different variations of childhood favorites and it's really easy to make these dishes healthy.
"Healthy for me would be lightly seasoned vegetables with grilled fish or seafood taking the place of pork chunks or pork crackling bits like in pinakbet. Another personal favorite is the Bicolano dish laing, which is made with gabi or taro leaves and tinapa flakes (or leftover fried fish) laced with fresh coconut cream," Marasigan says.
The quintessential Filipino dish? Adobo, of course. "Adobo is one of the most popular meals in the Philippines. It shows what the cuisine is all about —balancing acidic vinegar with salty soy sauce and sweet coconut milk," explains chef Leah Cohen, the Filipino-American owner of Pig & Khao restaurant in New York's Lower East Side.
"A popular version of the adobo is the pork-chicken adobo. The fatty pork part like liempo is the choice meat cut because the rendered fat from the pork mixes with the soy sauce-vinegar mixture, and makes the dish rich and flavorful. The saturated fat content definitely shoots up," Marasigan claims.
"How to make it healthier without sacrificing the taste and richness of the dish? Add coconut cream or coconut milk and pair it with steamed veggies like kangkong or swamp cabbage. Some even add boiled egg as extender, thus increasing the source of protein of the dish."
Other healthy Filipino favorites are vegetable dishes such as lumpiang sariwa. "This Filipino version of a spring roll is served fresh instead of fried and is packed with vegetables," shares Brian Hardesty, executive chef and co-owner of Guerilla Street Food in St. Louis, one of the hottest spots in the city serving non-traditional Filipino fare. Hardesty, who is self-taught in Filipino fare inspired by his business partner's heritage, makes a mean lumpiang sariwa.
"The tedious process of cutting the vegetables julienne style, making the peanut sauce and choosing to make the wrapper instead of settling for the store-bought flour wrap make lumpiang sariwa a very special dish to look forward to in Filipino celebrations," Marasigan explains.
"It can also be considered a 'one-dish' or complete meal when beans such as chickpeas or lima beans, shrimps or diced tofu are added for extra protein. If crepe-like egg wrapper is used, it even adds to the flavor and makes the dish look more palatable. It definitely helps us acquire our daily dose of veggies and fiber, and even supplement our protein intake."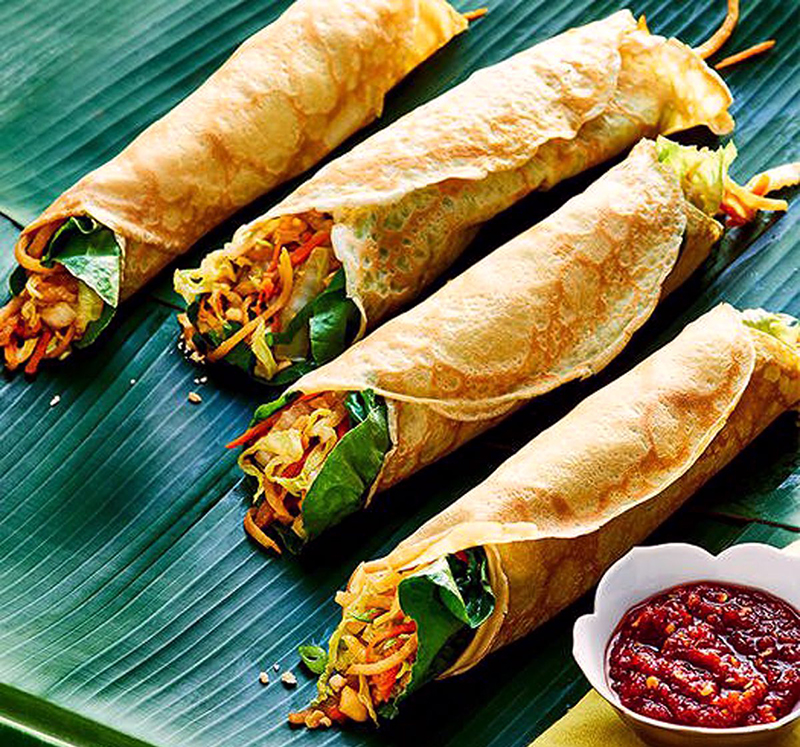 "This Filipino version of a spring roll is served fresh instead of fried and is packed with vegetables," says Brian
Hardesty

, executive chef and co-owner of Guerrilla Street Food in St. Louis.
Janice Dulce, who grew up with Filipino food in the Bay Area, reminisces of big, hearty breakfasts including piping hot garlic fried rice and tortang talong, charred eggplant omelet. Dulce now owns and operates FOB Kitchen in San Francisco, sharing her passion for Filipino cooking with a whole new audience.
Tortang talong, which was one of her cherished dishes, is a perfect viand. According to nutritionist Cristy Marasigan, "Since it has a mild flavor, it blends well with egg and meat, like in torta or omelet dish, and can therefore be a complete viand to go with rice."
"Eggplant used to be regarded as a veggie that does not provide any nutrients but water and a little fiber. However, it has been proven to contain antioxidants especially those with purplish skin, vitamin A and minerals such as potassium, calcium and sodium," she concludes.
It is a very exciting time for Filipinos all over the world as we watch our rich cuisine become one of the hottest culinary styles in the global community. Aside from flavor, a big part of Filipino food's success is the fact that it contains the cornerstones of a healthy, balanced diet. Simple, with a variety of fresh ingredients and incorporating a rainbow of vegetables makes our cuisine great for you.
This reminds us that you don't need to spend so much or look so far in order to start a diet. Simple tweaks to traditional Pinoy fare can already build a great base for a healthy plate.
* * *
Post me a note at mylene@goldsgym.com.ph or mylenedayrit@gmail.com.