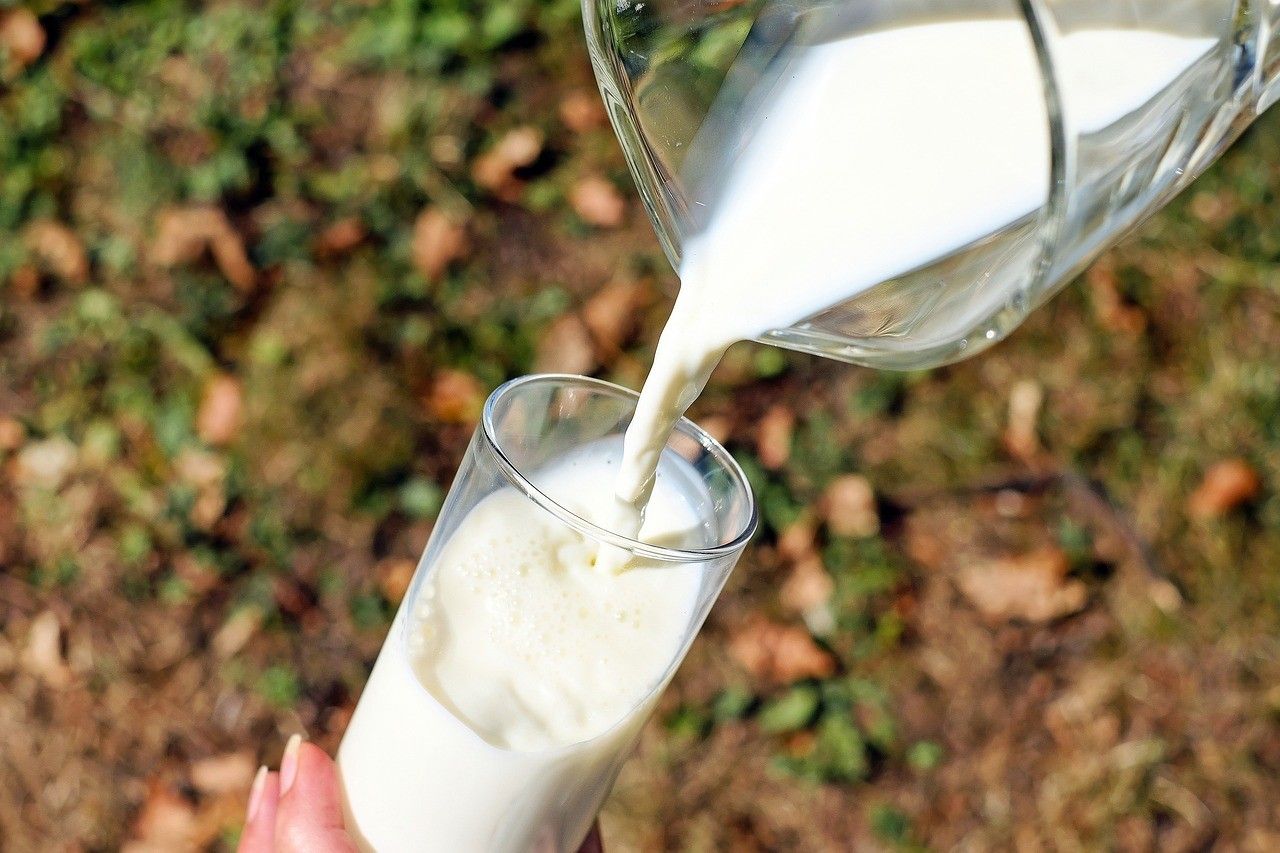 It is beneficial to have collagen in milk because the nutrient plays a big role in bone, muscle and joint strength.
3 good things about collagen that will improve our health
MANILA, Philippines — When it comes to bone nourishment, calcium immediately comes to mind. But unknown to many, there's another hard-working nutrient that help strengthen the bone. This is collagen, which also nourishes the muscles and joints. And together, healthy bones, muscles and joints deliver overall, maximum mobility.
Here's what we need to understand about collagen beyond being a beauty supplement:
Collagen as protein
"Collagen is a long-chain amino acid composed of individual amino acids Glycine, Proline, Hydroxyproline and Arginine. In nature, it is found exclusively in animal tissue, especially bones and connective tissue. It is responsible for skin elasticity and hair strength, as well as connective tissue, its ability to hold everything in place," registered nutritionist-dietitian Jemimah David tells Philstar.com.
Because of this characteristic, collagen is used in beauty supplements that promise supple skin and strong hair.
Collagen, adds Davidis also the most abundant protein that comprise 30 percent of the total body protein and 70 percent of total skin protein.
How then does collagen function as protein? David explains, "Collagen creates the organic, or 'living,' part of our bone matrix, and knits them together strongly."
For her part, seasoned RND Jo Ann Marie Verdadero-Salamatdescribes the role of collagen to muscles and joints.
"Collagen is a type of protein whose main function is to make the muscular fibers ductile and really firm. If we lack collagen, our muscles won't be that strong. Our joints, especially the tendons and ligaments, are also made of protein so collagen is essential to keep them healthy," shares Verdadero-Salamat.
She adds, "Collagen is immensely needed to form the structure, strength and flexibility of our bones, muscles and joints. Beauty and anti-aging are effects of collagen's function in skin elasticity."
Collagen in milk
Understanding the importance of collagen in bone nutrition, adult milk brand Anlene has come up with an improved formulation containing the nutrient.
Called Movemax, it still features calcium and protein, vitamins B2, B6, B12, C, D, E, Magnesiumand Zinc besides newest addition collagen.
"It is beneficial to have collagen in milk product since this nutrient, as Florida researchers learned, also plays a big role in keeping your bones strong. Of the 16 types of collagen working in our body, types 1 and 3 work together to strengthen and give support to our bones, ligaments, tendons, skin, teeth, hair, nails, eyes, etc. And taken with calcium and Vitamin D, or having it in milk really helps boost bone density," explains David.
On top of this, collagen also strengthens muscles and joints. Verdadero-Salamat says, "Further research has also led to the discovery that in order to have muscular and joint strength, calcium is not enough. Collagen is needed to make them compact and dense."
Collagen for doing more
Anlene, through the Movemax formulation, fully supports adults in keeping with up with life's demands — be it for their families, professionsor even personal interests.
Imagine being a mother of two while running your own pastry business, or being a successful bachelor while training for an upcoming triathlon. Adults can now do more and be more by drinking AnleneMovemax that provides maximum mobility.
"This is the reason why Fonterra (the maker of Anlene) decided to really come out with a milk product that is superior when it comes to adult nutrition," tells Verdadero-Salamat who serves as the head nutritionist of the dairy company.
Anlene with MoveMax can be enjoyed anytime of the day with its powdered milk and ready-to-drink format. #AnleneMorethanMilk #WeAreMore