Food for thought: 12 food facts to live by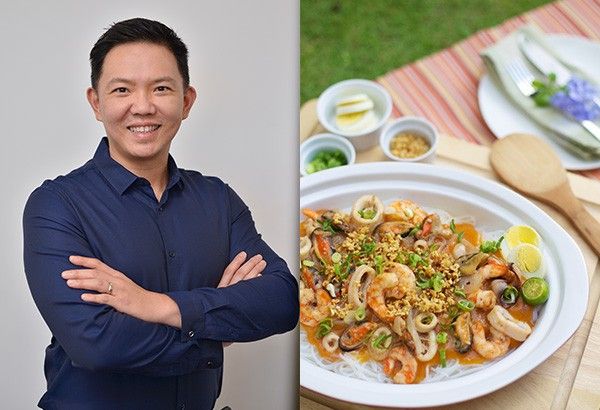 MANILA, Philippines — Eating problem is an underground epidemic worldwide, a Filipino nutrition specialist revealed.
Since July is Nutrition Month, nutrition specialist Harvie De Baron advocates for healthy eating, which he defined as eating food that can help you with life goals – whether for good performance in sports or beating cancer.
"Beating cancer never goes old, even if you are cancer-free. You can beat disease by eating high-value food," assured De Baron, who holds a diploma in Nutrition from Oxford College.
For 15 years, De Baron suffered from the auto-immune disease Irritable Bowel Syndrome (IBS), wherein his own immune system attacked his body.
"I got to a point when I was going to the bathroom 30 times in a day and was pooping blood. It was so bad, I had to sleep next to the toilet," he told Philstar.com.
Since IBS is not common among Asians, he had to go to New Zealand to seek treatment. But in NZ, IBS was considered a disability that had to be treated with a lifetime of steroids and medicines. A relapse threatened not only to destroy De Baron's liver.
"The doctor told me I can lose my colon and will have to carry a poop bag around," he shared.
Scared of complications, De Baron looked for alternative ways to heal, and he found it through food.
Ever since finding out the right diet that could heal him, De Baron said he had been symptom- and disease-free since 2012, with no medication.
According to his research, people with colon cancer and other lifestyle diseases are getting younger and younger, from 50's to 30's.
Determined to help more people achieve a good quality of life through food, De Baron founded Baron Method in 2012. The method, said De Baron, aims to promote a lifetime of strength, vitality, and energy through the healing power of food. In essence, the program lets people learn how food can either destroy or heal them.
Apart from the six-month Intensive and Comprehensive Nutritional Coaching and Food Education flagship program, the method offers a subscription-based service for people who want to learn about food and nutrition on-the-go.
For a food or nutrition program to be successful and sustainable, De Baron said it should be highly personalized because every person is different and has varying goals. An athlete, for example, might want to lose fat but also gain muscle.
"A lot of people do not know how to eat anymore," De Baron claimed.
As a nutrition specialist, his goal is to teach people not only what to eat, but also how and why they should eat.
For those wanting to start a healthy diet, he recommended following these principles:
1. If you are eating too little, you are not doing anything good for your body. It is not about eating little but eating for your plan or purpose.
2. When it comes to food, the only thing you can trust is yourself, so it is still best to prepare your own food and know what goes into it, instead of just buying ready-made ones.
3. Food is not only for filling up hunger. Diet is not only for losing weight. Food and diet should also be transformative – they should make you work better, stronger, and give you more confidence.
4. Once you understand what you eat, you also understand your body.
5. Always choose food nearest to nature.
6. Sick or not, you can rely on healing power of food.
7. Eat food for fuel, not for reward.
8. Not all calories are created equal. If you go for a 1,800-calorie diet, for example, that is equal to three big burgers.
9. Not all carbohydrates are equal. Choose healthy ones like brown rice, corn, sweet potato, adlai, and quinoa. Oftentimes, the problem is not with the carbohydrates but with preparation. Boiling your carbohydrates, for instance, is healthier than frying them.
10. Worst food ingredients:
Artificial coloring
Sodium nitrates
Refined sugar
Artificial sweeteners
Monosodium glutamate (MSG)
Hydrogenated oil (bad oil is equal to bad food)
11. Losing weight does not necessarily make you happy.
12. A fad diet can only make you feel deprived. If you eat healthy, you are happier.
"If you are healthy, your body will follow its natural flow," De Baron ensured.