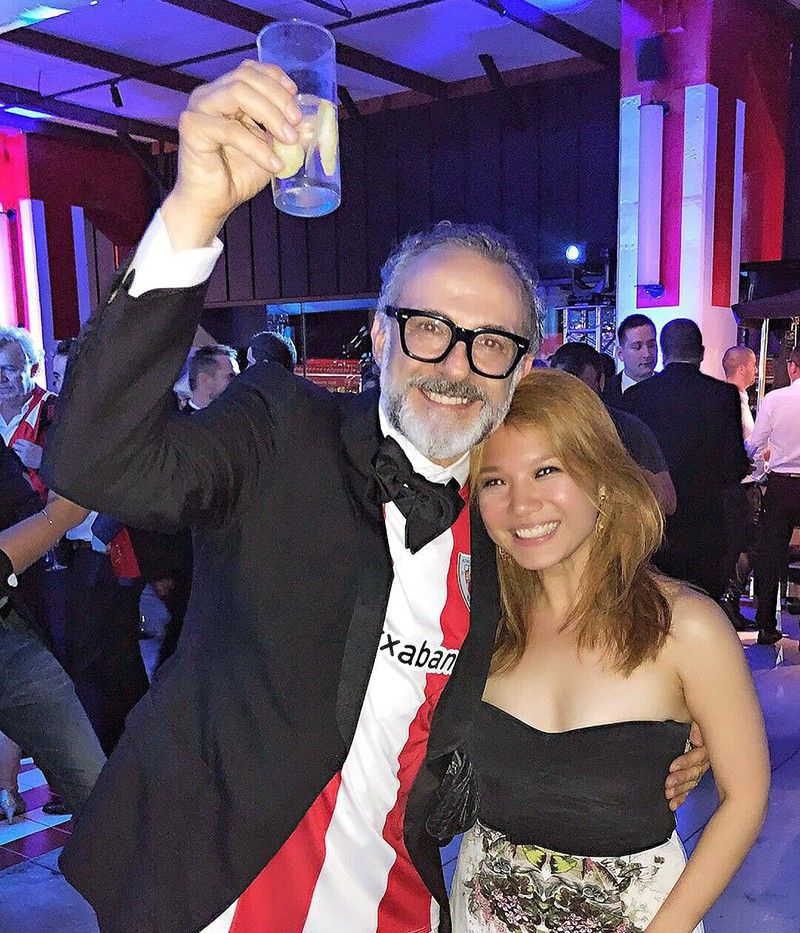 The author Cheryl Tiu with this year's number one — Osteria Francescana's Massimo Bottura after the World's 50 Best Restaurants awarding ceremony.
Photos by Cheryl Tiu
The 2018 world's best restaurants revealed in Bilbao, Spain
Chefs, journalists and members of the F&B community from around the world flocked to Spain to celebrate the Oscars of the food world — and also to revel in the incredible Basque gastronomy.
BILBAO, SPAIN—Osteria Francescana in Modena, Italy was named the 2018 best restaurant in the world. This was the second time that the restaurant helmed by chef-owner Massimo Bottura and wife Lara Gilmore topped the list organized by William Reed Business Media, since 2016. "Using the spotlight that you have to make visible the invisible… is something really important," he said at the post-awards press conference at the Euskalduna Palace.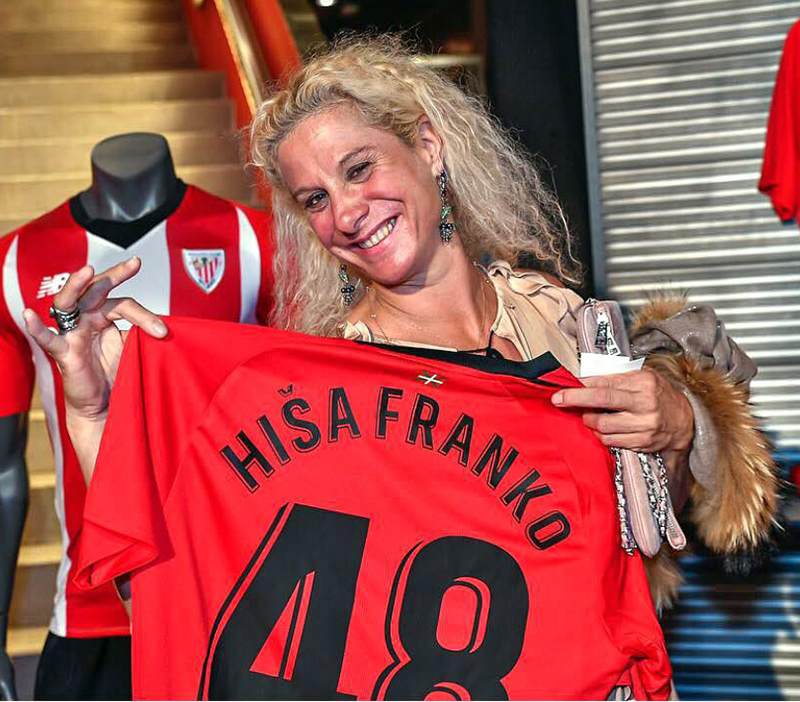 Ana Ros was last year's recipient of the Best Female Chef Award. She used the award to further culinary tourism in her native Slovenia, and since, she has been named one of the most influential Slovenians, right after the President and Melania Trump. This year, her Hisa Franko entered the list at No. 48. Photo courtesy of World's 50 Best Restaurants
El Celler de Can Roca in Girona, Spain jumped up one spot to No. 2; Mirazur in Menton, France moved up a spot to No. 3; Eleven Madison Park in New York, USA — last year's winner, dropped to No. 4; while Gaggan in Bangkok, Thailand (four-time best restaurant in Asia) jumped up to No. 5 — the highest-charting restaurant in Asia this year.
This year's new entries include 2017Best Female Chef Ana Ros' Hisa Franko in Kobarid, Slovenia (No. 48) — who used the award "to speak out for my country and for all female chefs, especially mothers;" Mikla in Istanbul, Turkey (No. 44); Lyle's in London, UK (No. 38); Maaemo in Oslo, Norway (No. 35); and Odette in Singapore (No. 28) — also this year's highest new entry.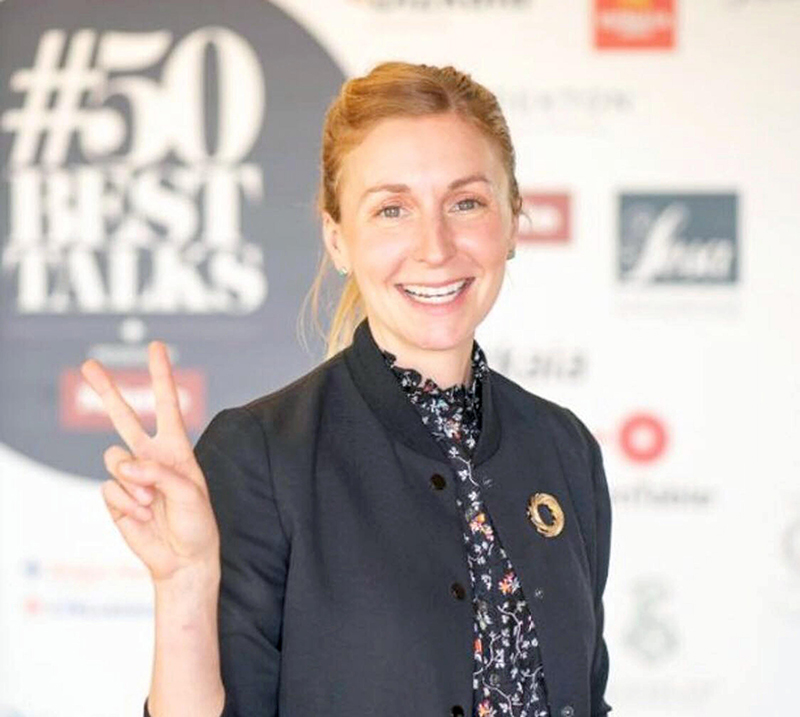 With a recently released Chef's Table episode on Netflix, Christina Tosi of Momofuku Milk Bar was one of the highly-anticipated speakers at this year's 50 Best Talks at the Basque Culinary Center
There were seven restaurants in Asia on the list. Apart from Gaggan and Odette, Den in Tokyo, Japan placed at No. 17; Narisawa, also in Tokyo, Japan, at No. 22; Ultraviolet by Paul Pairet in Shanghai, China at No. 24; Nihonryori RyuGin in Tokyo, Japan at No. 41; and Nahm in Bangkok, Thailand, now helmed by Pim Techamuanvivit, the first female chef to run the flagship restaurant, at No. 49. (For the full list of the awards, visit <worlds50best.com>.)
Mugaritz's 20th Anniversary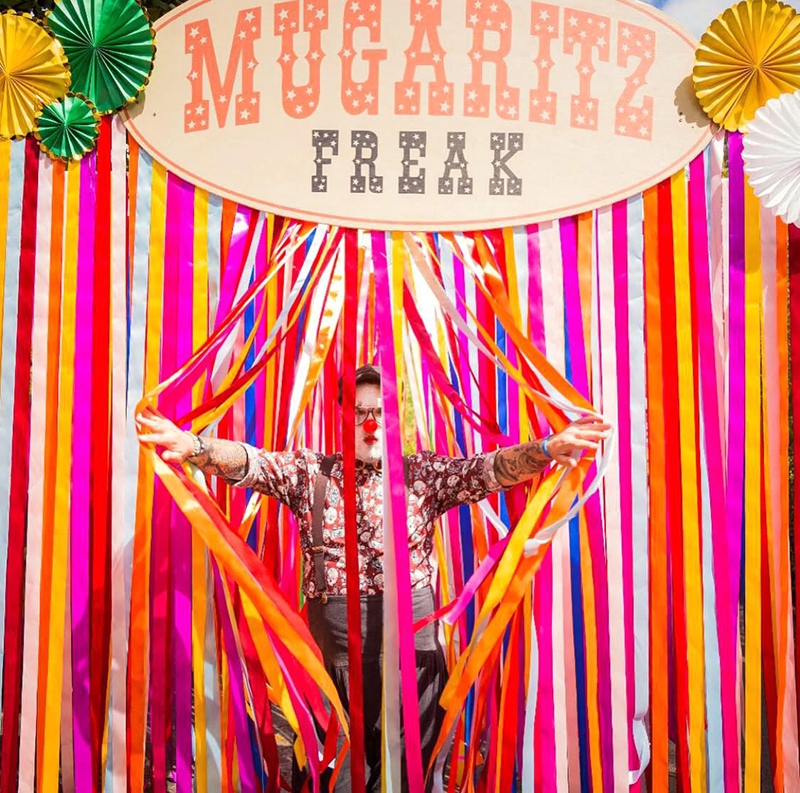 Some of the festivities at the Mugaritz 20th anniversary, which brought together the global food community in one big party Photos courtesy of Mugaritz
Two days before the awards, most everyone made their way to San Sebastian for two reasons: 1) 50 Best Talks held at the Basque Culinary Center, where speakers included Joan Roca (El Celler de Can Roca), Eneko Atxa (Azurmendi) Gaggan Anand (Gaggan), Clare Smyth (Core by Clare Smyth), Dan Barber (Blue Hill at Stone Barns), Paul Pairet (Ultraviolet) and Christina Tosi (Momofuku Milk Bar), and 2) The 20th anniversary of the legendary Mugaritz (No. 9 this year) helmed by Andoni Aduriz, who is considered to be "Spain's most pioneering chef, after El Bulli's Ferran Adria." The fiesta, "Mugaritz Freak," had lots of fun costumes, head pieces, dancing, giant piñatas, a live band, tug of war, of course, endless supply of food and alcohol than began from 12 noon and lasted through the night.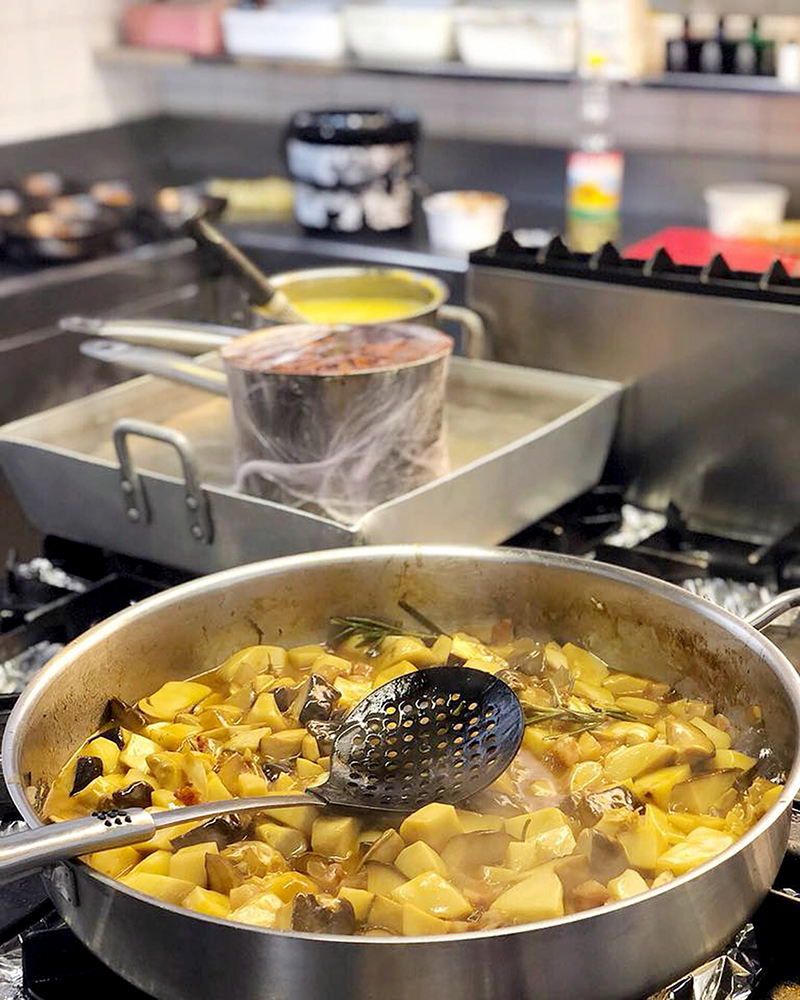 Inside the kitchen of a txoko — as members market and cook for each other, it is most likely to be one of the best "homecooked" traditional Basque meals you will have
Where to eat in Bilbao
Of course, what is Basque Country without the eating? If an invitation to dine at a txoko presents itself — take it! A txoko is a Basque closed gastronomical society that began in 1870 where previously only men were allowed. This is apparently because Basque culture is traditionally matriarchal in nature; women controlled everything. It's the equivalent of a private dining club that celebrates community — members market and cook themselves, and then eat, drink, gather and sing together afterwards.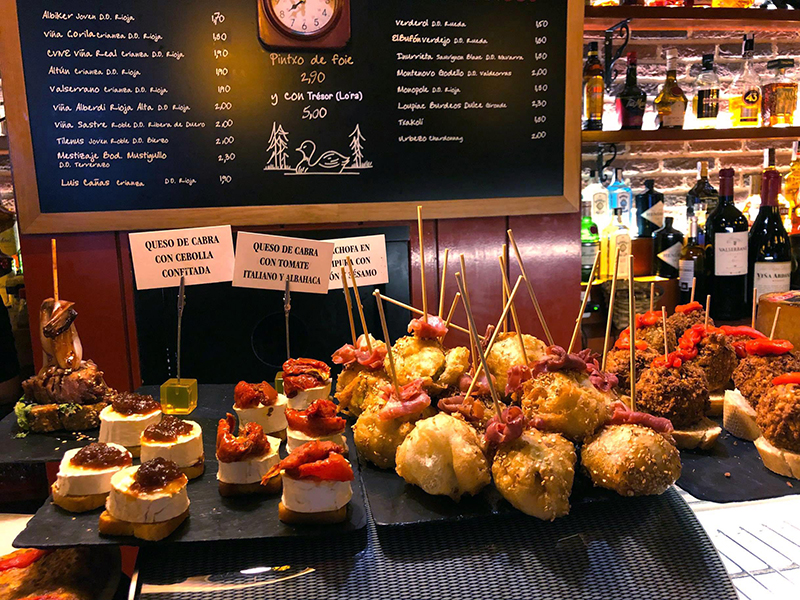 The pintxos situation at El Globo
For fine-dining, Nerua at the Guggenheim Museum, which placed at No. 57 this year, is a space where food meets art. Josean Alija's minimalist cuisine rooted in terroir and the Basque culture features heightened versions of Basque specialties like lagrima (tear peas) and kokotxa (the fleshy underpart of a hake's jaw), all juxtaposed against the clean open kitchen and a dining room set with Frank Gehry-designed chairs.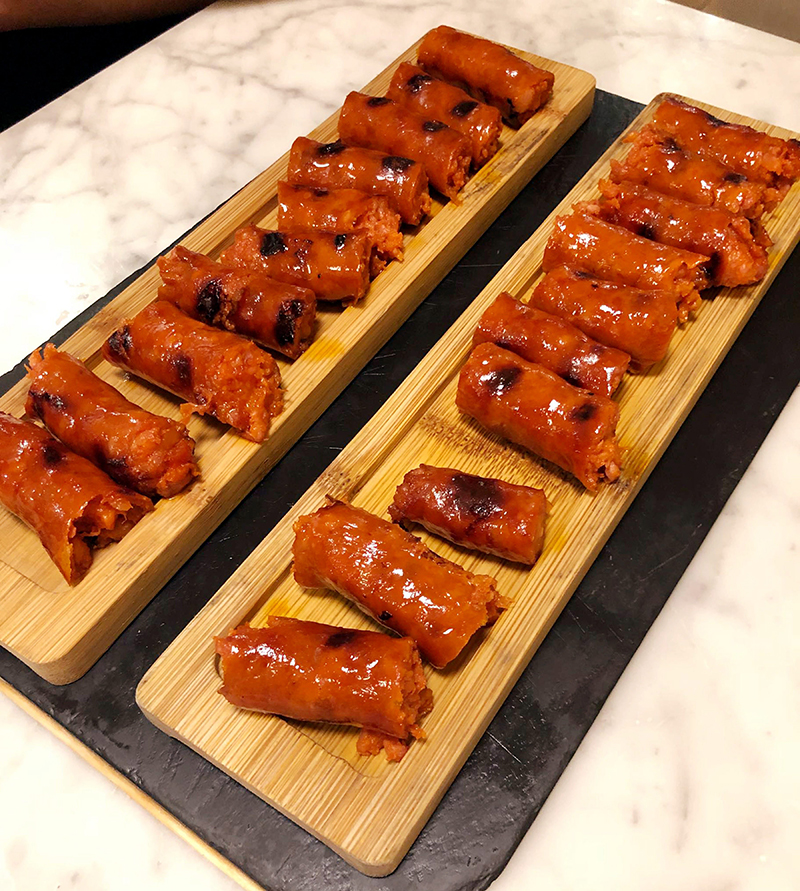 A chistorra platter at Mugi, another popular pintxos bar in Bilbao
And of course, you cannot miss the pintxos! "Picoteo" (snacking/ nibbling) is so ingrained in the Basque culture as an informal act of meeting — and bar-hopping — and likewise a celebration of food and friendship. My favorite pintxos bars in Bilbao are La Vina del Ensanche (you can't miss their Joselito jam on foie gras), and El Globo — the fried squid, txangurro (spider crab), and artichoke tempura are all wonderful. The two are across each other, and great thing about Bilbao is that you can walk out with your wine glasses from bar to bar — as long as you return them afterwards. Mugi, a few blocks down, has great chistorra platters, and serves food later than the rest. If you're in Bilbao's old quarter, head up to Plaza Nueva and check out the often-crowded Gure Toki, where everything from tortilla de patatas to rabas/ calamares to chistorra sandwiches won't disappoint.
* * *
Special thanks to the Government of Biscay (Bizkaia), Maite Diaz and Josep Abellan of Stop!, Alex Jungwirth, Grupo IXO and World's 50 Best
You can reach me at inbetweendeadlines@gmail.com, on my blog www.cheryltiu.com, on Twitter at www.twitter.com/cheryltiu or on Instagram at www.instagram.com/chertiu.