How to achieve brows like Kathryn Bernardo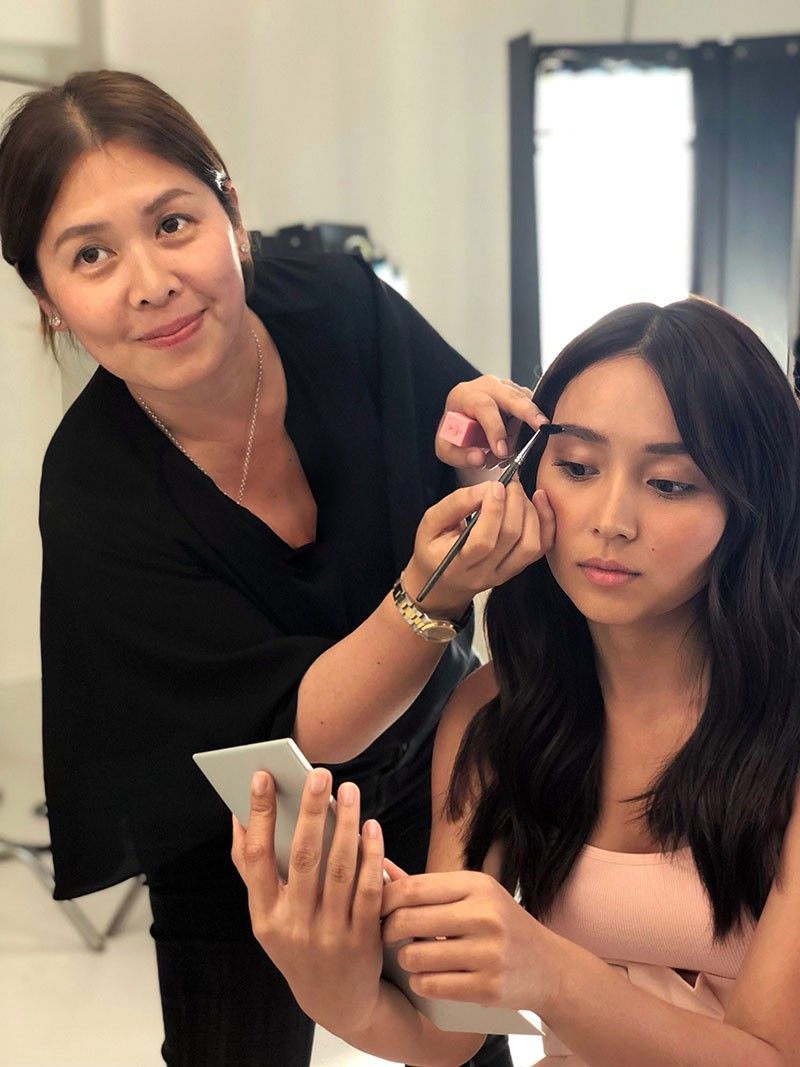 Dear Rissa,
How do I achieve the feathered eyebrow look that celebrities have? I really want to achieve the brow trend where even strands of the brows can be seen. A microbladed look without microblading.— Myna
When it comes to the perfect-feathered brows, Kathryn Bernardo is the celebrity that comes to mind. She has been consistent with her brow look and it has become a trademark of sorts, together with good skin, flushed cheeks, and naturally defined lashes. I've never seen her with overdrawn and filled-in brows, be it in photos or in person.
Overdrawn brows have long been out. Soft, feathered brows are the new selfie must-haves. They not only look more natural, they make you look younger, too!
Who best to ask how to achieve this look than Denise Go, Kathryn's go-to makeup artist. She's been doing Kathryn's makeup for the past nine years even before Kathryn was in the show Mara Clara and she's known Kathryn even before she became an actress, when she was starting out as a commercial model when she was around eight years old.
"Fresh" is a word equated with her makeup style. It's no wonder she is the most requested for big beauty campaigns' print ads and TV commercials. And Kathryn's popular beauty look? Denise humbly shares it's really a co-creation with Kathryn. "That wouldn't come to life if Kathryn wasn't open to it," shares the celebrity makeup artist.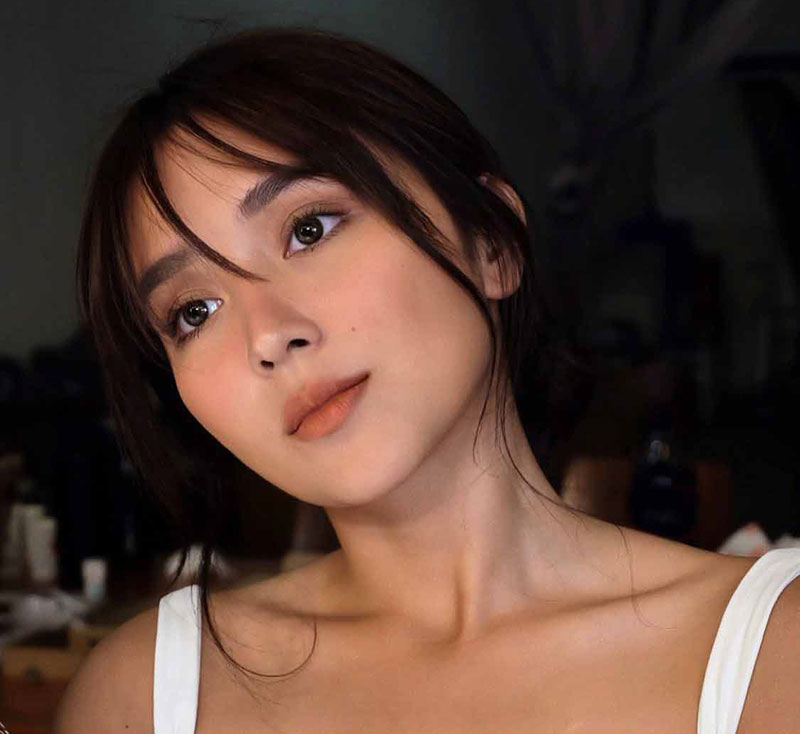 I myself have always wondered how she achieves Kathryn's soft, feathery brows. I've watched countless makeup artists do eyebrows, but I just felt there was something I was missing to nail the feathered brows look. And I was right — Denise does it differently.
Most women would typically brush up their brows with a spoolie, then draw the shape and fill them in with color, then finally set them with brow mascara if needed. Denise's secret? She sets the brows with mascara or wax right from the start!
"I brush up the brows at the start with a product that holds the strands in place because this dictates the natural thickness and shape the brows should really have," she explains. "Then I just fill in the gaps with a microtip brow pencil or a liquid brow pen." I was thrilled to learn she uses the Happy Skin Eye Love View Microtip Eyebrow Pencil & Spoolie Duo.
She explains the problem with brushing and setting the brows AFTER drawing and filling them in is it ends up becoming too thick. "Whereas when you brush and set them first, you've already defined boundaries for the actual shape," Denise shares. "Then you just fill it in para malambot pa rin."
Here's another tip from Denise: "Use a brow product just to fill in gaps or holes but never to draw a new brow shape. Fill in with feathered strokes so there is dimension." She continues, "When you do feathered strokes with a liquid brow pen or microtip brow pencil, the first time the product touches the skin is usually the heaviest. And when you flick it, it gets tapered like a brow strand, like real hair — thick at the root and tapered at the end. Finally, she reveals she never uses anything too dark but instead opts for a brow product that is enough to make a shadow more than a line.
* * *
Send e-mail to Lucy Torres-Gomez at [email protected] Email Rissa Trillo at [email protected] or follow her on Instagram @rissamananquiltrillo.