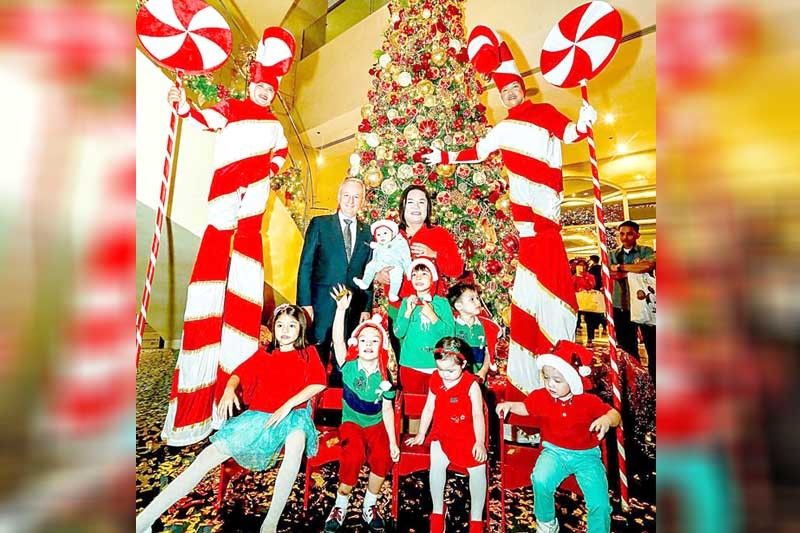 Marriott Manila officially welcomes the festive season
(The Philippine Star) - December 9, 2018 - 12:00am
MANILA, Philippines — It was a night filled with surprises and delightful treats. From the life-size gingerbread train carrying festive goodies and hampers, to stilt walkers, to the 20-foot-high stunning Christmas tree – the holiday spirit in Marriott Manila was definitely high!
Last Nov. 8, the Christmas tree lighting opened with some games for kids, followed by a choral performance by Colegio de Santa Rosa's Himig Roseña.
As the countdown begins, fragrance mogul Joel Cruz and his seven children, along with Cluster GM for Marriott Manila, Sheraton Hotel Manila, and Courtyard by Marriott Iloilo Bruce Winton, led the tree lighting ceremony and lit up the decorations to signal the start of the festive season. Christmas carols echoed through the halls and there came Santa, walking down the staircase, greeting the children and all the guests a "Merry Christmas!"
The festivities did not end there, Santa invited the guests to the Manila Ballroom, which to everyone's surprise was magically transformed into Santa's workshop: Christmas lights and stars hanging on the ceiling, gingerbread house, candy canes, and Santa's sleigh where kids lined up to get their gifts and have their photo taken.