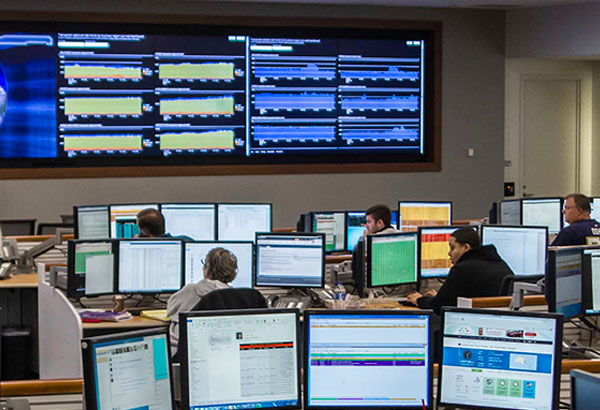 The A team: The team that monitors service delivery points all over the world holds office at Operations Command Center. Acquiring institutions — restaurants, shops, institutions — are monitored on the 20 screens in the space.
How MasterCard made security 'priceless'
In a swiftly moving world, where today's trending hashtag is next week's old news, marketing campaigns that truly cut through and connect with people are an increasing rarity.
And who can blame us? Before we even get out of bed in the morning, we're bombarded with images, information, and hashtags thanks to social media — the impact of which is usually about as lasting as that morning's breakfast.
Even before the advent of social media, the formula for effective campaigns has always been an elusive one. And often, fear leads a lot of companies to get swayed by their own campaigns and switch tactics before those campaigns can even blossom.
"We all know how it works," writer Avi Dan said in a report in Forbes.com. "A new CMO is hired, he or she picks a new agency, and suddenly they feel a need for a new campaign. Often the rationale is, 'Consumers are tired of the advertising.' Sometimes the change is warranted, but it very often means abandoning valuable equity that the company has invested in for years or, in other words, is a recipe for failure. The result of those itchy trigger fingers is disjointed campaigns and fragmented brands, standing for nothing in consumers' minds."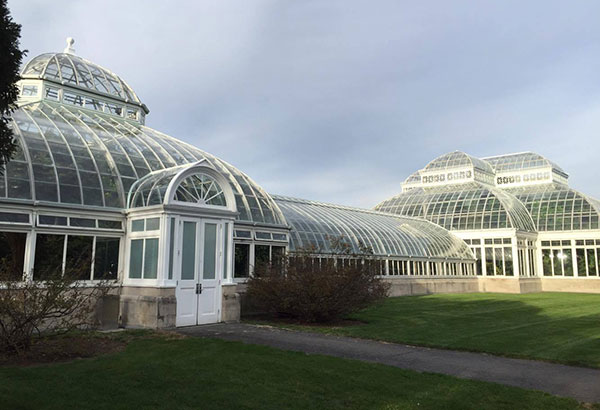 Fascinating flora: Priceless Cities is a global program of experiences and offers meant to inspire MasterCard cardholders to tap the possibilities in the world's greatest cities. Asian journalists were treated to an exclusive tour of the New York Botanical Garden from the botanists and experts who work behind the scenes of the National Historical Landmark.
In 1997, MasterCard nailed that elusive formula when they debuted the "Priceless" commercials. In it, a father takes his son to a baseball game and buys him a hotdog and drink. While enjoying the snack, he makes sure to point out to his son that while he can always probably buy a hotdog when he grows up, it's specific moments like this — the specific time in his life, spending time with his father at a baseball game — that are more elusive. "There are some things money can't buy. For everything else, there's MasterCard."
MasterCard's "Priceless" campaign has been running for almost 20 years now and has expanded to over 200 countries. "In a sense, 'Priceless' became a viral, social campaign years before there was a social media," Dan notes.
The Price Of Things
A few years ago, MasterCard decided to expand that initiative to make it more about customers' experiences. Priceless Cities is a global program of experiences and offers meant to inspire MasterCard cardholders to tap the possibilities in the world's greatest cities in partnership with leading brands. In the past, they've done everything from intimate concerts with superstars like Justin Timberlake and Gwen Stefani with their biggest fans to candlelight tours of the Louvre after closing hours.
On a recent tour of MasterCard's New York tech hub, the invited Asian journalists were rewarded for two days of financial seminars with a "Priceless" surprise. "You can't go to New York and not have a New York experience," one of MasterCard's marketing officers said. "We have a surprise for you."
As one of the most iconic cities in the world, New York has long established its iconography in our cultural consciousness, from the beautiful black-and-white cityscapes of Woody Allen's classic Manhattan to the peppy prep backdrop of the kitschy Gossip Girl, from Bob Dylan's iconic "The Freewheelin' Bob Dylan" album cover to Peter Lindbergh's iconic photos of '90s supermodels walking around the city. Still, while so much of the city is already familiar, even to those who've never set foot in it, a lot of its beautiful features still have a way of sliding under the radar.
At the end of two days of talks, MasterCard did just that. "We're going to the New York Botanical Garden!" they announced.
A National Historic Landmark located in the Bronx, the New York Botanical Garden has long been a favorite escape for New Yorkers. Occupying a picturesque 250-acre site, the Garden supports over one million living plants in extensive collections. And on top of the eye candy provided by the flora, it's also one of the world's largest plant research conservation programs. "The Garden pursues its mission through its role as a museum of living plant collections arranged in gardens and landscapes across its National Historic Landmark site; through its comprehensive education programs in horticulture and plant science; and through the wide-ranging research programs of the International Plant Science Center," according to the Garden's mission statement.
To a group largely accustomed to seeing New York through the eyes of tourists, the idea of going to the Garden was already a pleasant surprise. But in line with MasterCard's Priceless program, they showed us a side of it that isn't accessible to just anyone — anyone but MasterCard cardholders, at least. The group was treated to an exclusive, behind-the-scenes tour of the Garden's operations, from how they find the rare species of plants they have on site, to how they document and care for them. And so, as part of MasterCard's Priceless program, Asian press got an exclusive tour of the New York Botanical Garden from the botanists and experts who work behind the scenes of the National Historical Landmark.
One particular case was of real interest to me: Elmer D. Merrill was a botanist who served as the director of the New York Botanical Garden in the 1920s and the 1930s. It turns out Merrill did most of his work in the Philippines and in November 1905, he discovered a unique rose in Luzon. The rose is documented and displayed at the Botanical Garden— a beautiful testament to the wonders of botany.
This is the kind of experience available through the Priceless Cities program: selected looks behind-the-scenes, spots at the front of the line, private experiences and tickets to the most coveted events, exclusively for MasterCard cardholders. The program doesn't limit you to just experiences within your city; cardholders can travel to other Priceless Cities around the world and avail of opportunities there.
Security And Banking
Of course, a company like MasterCard would not be able to execute a program like "Priceless" if they didn't already have the kind of infrastructure that ensured efficiency and customer safety.
"Worst thing for us would be to have a transaction ready and then it doesn't go through and the customer is disappointed and the store has to return the merchandise or the food is wasted," Tom Larner, senior business leader at MasterCard's Network Operations, told us the day before, as our group was treated to a tour of MasterCard's St. Louis tech hub and got an exclusive look at the data center that keeps MasterCard safe, up, and running.
MasterCard headquarters in St. Louis, Missouri, is an impressive, 55,000-square-foot structure overlooking a lake and idyllic greenery. And while the picturesque views are impressive enough, what really piques interest is the facility's ability to withstand extreme conditions, from fires to tornadoes, not to mention the structure's ability to self-generate enough power to support a whole city through backup generators. While that's impressive, that's also only right; after all, Operations Command Center and the MasterCard Data Center are located on-site.
To make sure that the "worst thing" Larner discussed is avoided, the Operations Command Center is a 100-person operation, with 25 people on every 12-hour shift. This is the team that monitors service delivery points all over the world. They work four very full days a week and then have four-day weekends to recover. After all, full alertness is something the job requires. There are about 3,476 transactions that occur every second and they claim that almost all transactions are successfully delivered, with only less than five percent of total transactions running into any kind of complication.
"We wired the world so we could enable the planet. MasterCard has more countries and territories than the United Nations," Dana Lorberg of Technology Relationship Management said.
"In the physical world, you really need your card to interact," Bob Reany, executive vice president of identity solutions said. "But in the digital world, all you need is that 16-character number, right? So that 16-character number became very valuable to bad guys. And what we had to do was make sure that they couldn't get that data, and it wouldn't be useful to them anymore."
Statistics say that there are 2.3 times more fraud on digital. But MasterCard is fully aware that the world is shifting a lot of transactions to digital and, in turn, has provided layers of security to protect its customers through SafetyNet, which scans the network and looks for abnormal patterns. The company currently employs a system where customers' numbers enter their system as proxies and merchants are assigned codes. "We anonymize the details before it gets to us." To take it a step further, the company has also begun to champion to Zero Liability as a global policy instead of a product.
Safety, security, and zero liability? Now, that's priceless.