'Hamilton' international cast praise Filipino hospitality, politeness
September 21, 2023 | 8:19am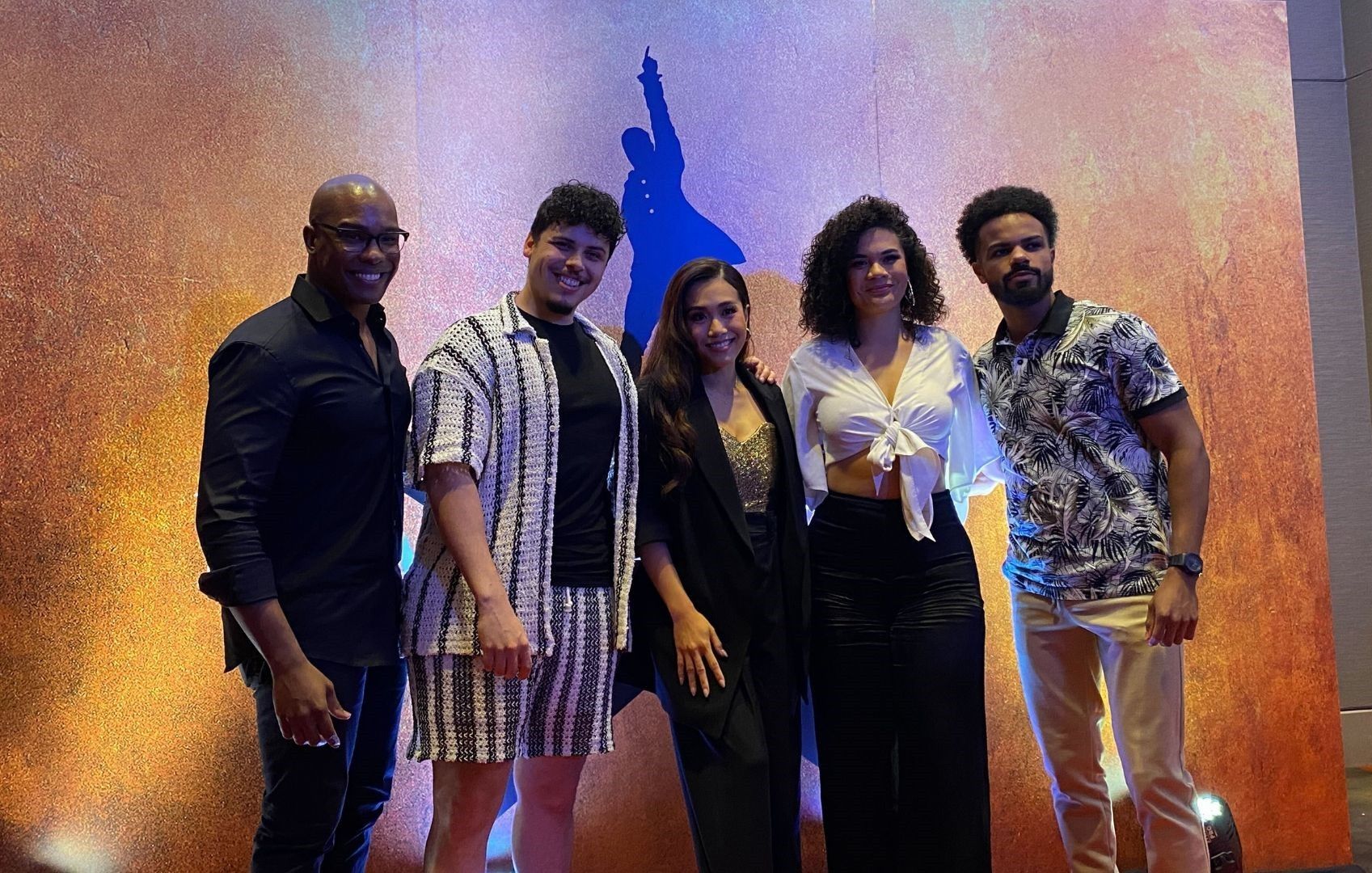 MANILA, Philippines — The international cast of "Hamilton" have only been in the Philippines for several days but they are already in awe of Filipino hospitality.
The Tony-winning musical is embarking on its first-ever international tour with Manila being its first stop — making the show a sort of homecoming for Rachelle Ann Go, who will reprise her role of Elizabeth Schuyler after playing the character in London's West End.
During a media conference at The Theatre at Solaire where "Hamilton" is running until November 26, the cast were asked about their primary impressions of the Philippines.
Akina Edmonds, who plays Elizabeth's sister Angelica, said she's only been around Solaire so far but the experience has been "really beautiful" nonetheless.
"We're so excited to explore the islands because we've heard so much," Akina continued. "The people are incredible — really making sure you are accommodated to — and there's a sense of humble gratitude and honor to be able to be of service.
George Washington actor Darnell Abraham followed up with words of inspiration for Filipino resilience, something that "Hamilton" dives into in regard to its story about the American Revolution.
"I'm really struck by the history, that we are able to share this history that is not unique to the United States but [can be found] here in the Philippines," explained Darnell.
Other things that Darnell noticed were that Filipinos had such warmth, hospitality, and a connection that he has enjoyed so far.
WATCH: The international cast of "Hamilton" praise Filipinos' hospitality, resilience, and politeness, and they look forward to going around the country as the musical runs until November. | via @kjpurneII pic.twitter.com/E43bdhhlyn

— Philstar.com (@PhilstarNews) September 20, 2023
Jason Arrow, who portrays the titular character Alexander Hamilton, echoed Akina and Darnell's comments and admitted to be struck by how welcoming Filipinos are.
The actor even called Filipinos "super polite," a statement that had Rachelle saying "thank you" which had the present crowd in laughter, "It's a constant 'Sir!' It's a new thing for me."
"It's been an incredible welcome, I'm looking forward to getting out into the streets and seeing more of Manila and what the Philippines has to offer," Jason added.
Family culture
Aaron Burr actor DeAundre' Woods reflected how coming from a big family sees him vibe a lot with Asian cultures that are very family- and community-driven.
"It's always about the whole and not the indivudual. I think that's what we're learning in the show because we are asked to speak to each other, not just to Hamilton, and it's a redemption of the soul," said DeAundre'.
The actor also touched upon being a part of a racial minority is fascinating because he's treated differently in the Philippines, even if Filipinos have yet to see him perform.
DeAundre' shared he had gone to Tagaytay and was astonished how cool it was there, "I wish 'Hamilton' could buy a helicopter and we could just live there, then come to perform here."
WATCH: Rachelle Ann Go (@gorachelleann) also praises the Filipino theater scene after noticing the support from the "Hamilton" preview shows ahead of the gala premiere on September 21. | via @kjpurneII pic.twitter.com/t4DUpzWml5

— Philstar.com (@PhilstarNews) September 20, 2023
His mother and girlfriend also recently arrived in the Philippines and he's excited to show them around.
Local theater fans
"Filipinos are very... polite," Rachelle said after a pause, elliciting another laugh from the crowd.
The actress-singer heard some concerns about whether the preview audiences were enjoying the show, and Rachelle explained her "polite" comment.
"[Filipinos] wait until the end of a number to give applause, which is amazing," Rachelle said, lauding the crowd for absorbing each and every scene. "Just to see their faces in awe makes my heart jump."
Rachelle reiterates how amazing it is to see her fellow Filipinos enjoying the show, something quite different from performing abroad, "Just being home itself is such a gift."
In the cast with Rachelle, Jason, DeAundre', Darnell, and Akina are Brent Hill as King George, David Park as Marquis de Lafayette/Thomas Jefferson, Shaka Bagadu Cook as Hercules Mulligan/James Madison, Jacob Guzman as John Laurens/Philip Hamilton, and Elandrah Eramiha as Peggy Schuyler/Maria Reynolds.
"Hamilton" is a sung-and-rapped musical based on the titular character's life particularly surrounding America's revolution against the British. The musical's creator Lin-Manuel Miranda coined it as "America then, as told by America now."
The Broadway run of the show broke the record for most Tony Award nominations at 16, winning 11 including Best Musical — the second-most number of wins in Tonys history.
RELATED: Rachelle Ann Go reprising 'Hamilton' role for Philippine run