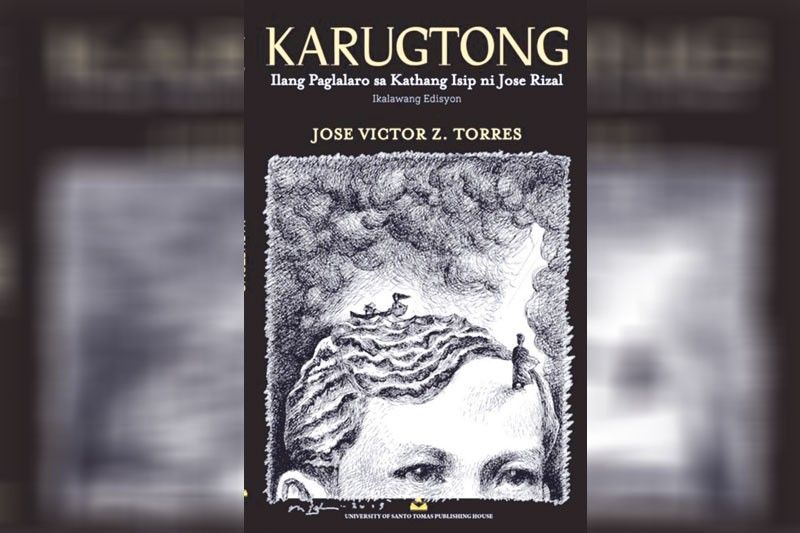 KRIPOTKIN
-
Alfred A. Yuson
(The Philippine Star) - January 25, 2021 - 12:00am
Three recent literary titles demand notice and promotion. The first is Karugtong: Ilang Paglalaro sa Kathang-Isip ni Jose Rizal (Ikalawang Edisyon) by historian and playwright Jose Victor Z. Torres, published by the University of Santo Tomas Publishing House.
The same publisher brought out the first edition of Torres' plays in 2001, composed of Ang Huling Panauhin (which won the Palanca first prize for One-Act Play in Filipino in 1996), Senyor-Senyora and Resureksiyon (which won the Palanca first prize for One-Act Play in Filipino in 2001).
After a couple of decades, this second edition adds two more plays, the one-act Dalawang Ama and the full-length Ang Mga Filibustero.
As in the earlier plays, familiar scenes and characters are reimagined as they spring from our national hero's historic novels that "are at once revisited and restructured." The selected characters undergo projection towards "alternate realities that become possible when the writer wonders 'what if?' What if Maria Clara truly escaped the convent? What if the protagonist of El Filibusterismo is not Simoun?"
Padre Salvi, Padre Damaso, Ibarra and Simoun are among the sets of characters in two of the plays, with Damaso at 70 years old in one and at 40 in another. Jose Rizal himself appears as a central character in Ang Mga Filibustero, engaging Simoun in polemics throughout the play, which unfolds as 14 scenes.
In his Pambungad for this second edition, the playwright notes:
"Karugtong. At ilang paglalaro.
"Karugtong dahil ito'y maaring karagdagang yugto sa mga nobela ni Jose Rizal.
"Pero paano kaya kung hindi pa tapos ang landas ng mga tauhan sa Noli at Fili? Siguro may kuwento pa. Siguro may mangyayari pa. Siguro may nangyari nga na hindi natin alam at nais alamin.
"Paglalaro. Hindi tulad ng pisikal na paglalaro. O kaya'y panloloko para maaliw. Kundi paglalarong ginagalaw ng imahinasyon. Paglalaro sa mga pangyayari, mga tauhan, mga panahon. Paglalaro sa mga kathang-isip ni Rizal. Para makabuo muli ng panibagong akda.
"Kaya heto. Ang mga dulang mababasa niyo. Mga hinango sa pahina ng Noli at Fili. Mga paglalaro sa kathang-isip ng ating Pambansang Bayani."
Rizal's character cries out towards the end of the final play:
"Nasaan ang mga kabataang na siyang mag-aalay ng kanilang mga ginintuang oras, ang kanilang mga pangarap, at ang kanilang kagalakan sa pagtulong sa kanilang Inang Bayan? Nasaan kayong mga kabataan na siyang magbubuhos ng kanilang dugo upang mahugasan?"
The book's cover design is by Dengcoy Miel. Copies are available at UST Publishing House.
* * *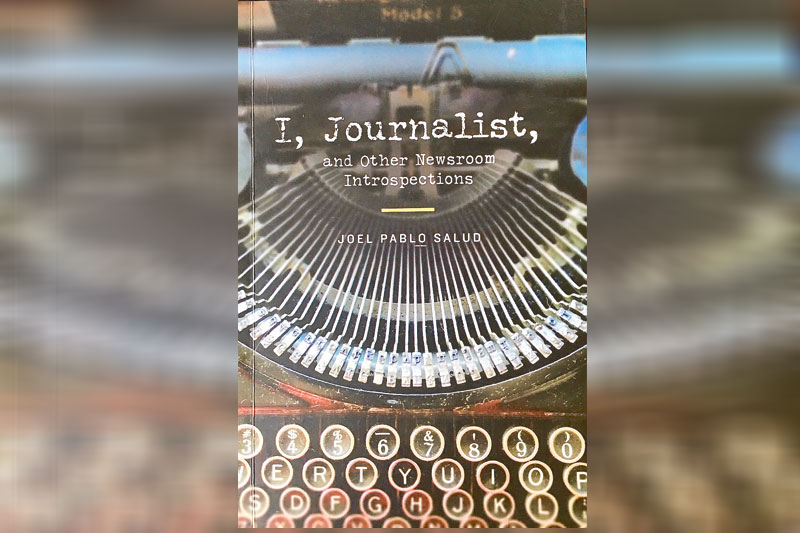 Another book that should become a collectible is I, Journalist, and Other Newsroom Introspections by Joel Pablo Salud, published by The University of the Philippines Press as part of its The Media and Communication Series edited by Patrick F. Campos and Rolando B. Tolentino for the Office of Research and Publications of the College of Mass Communication.
Until last year, Salud was the editor in chief of the Philippines Graphic magazine. He has authored three previous titles: the short fiction collection The Distance of Rhymes and Other Tragedies and two collections of political essays, Blood Republic and The Chief Is in the House.
Editor and fictionist Paolo Enrico Melendez writes for the back-cover blurb: "…(T)he writer shares the tough breaks and propitious turns of the profession. Just plain compelling storytelling… The stuff of Salud's long engagement with the truth and a public that deserves it, this time unpacked, reparsed, and readied for a new readership to discover."
From the author's Preface:
"For the last five years, I have been doing the rounds of Philippine colleges and universities delivering lectures of Journalism Ethics and other pertinent subjects to campus journalists. My fellowship with these youngsters brought to fore issues in the profession that I feel should be tackled in a language and in ways that should suit their generation.
"My purpose in writing this book is simple: to reach out to a younger generation of journalists and reacquaint them with the time-tested principles that made journalism the profession it has always been: dependable, accurate, unwavering in its mission as the Fourth Estate."
Joselito D. de los Reyes, Chair of UST's Literature Department, weighs in for the Foreword:
"… (W)hen you hear him speak to an audience, on the many campus journalism seminars we've had to speak together, he'd speak like a seasoned sagely professor. You'd hear him pontificate. Which is not surprising at all, because in this book… Joel reiterates: 'Forgive my pontifications, but I strongly believe that journalism, as in the writing of literature, must revel in being — in the culled humanity of our existence.' See? Sagely."
Among the 15 essays are ruminations on such random titles as "Conversation Between Two Cats," "Journalists At War," "Sleepless in Dutsland," "Llosa and the Writer as Rebel," and "For Whom the Bell Trolls." From that last, an excerpt:
"… Why let lies and acts of disinformation run amuck? Isn't that dangerous? Both to the individual and the country in general? Shoudn't we do something to, at least, arrest the spread of false disinformation?
"One thing I have learned about the dynamics of propaganda, good or bad, is that words and ideas are like creatures of the dark: faced with stiff opposition or censorship, they would easily move underground.
"By the time we uncover their lairs, it would be loo late. The lies would have spawned their children and spread like the diseases that they are.
"In short, errors easily turn into terrors when kept in the dark."
By the way, as a late-breaker, Salud has also recently released an eBook, Fear and Loathing in Lazaretto: Essays Under Lockdown. A PDF file may be obtained for P200 via GCash #09399052274.