Bea Camacho poetic take on memory as forgetting
February 5, 2018 | 12:00am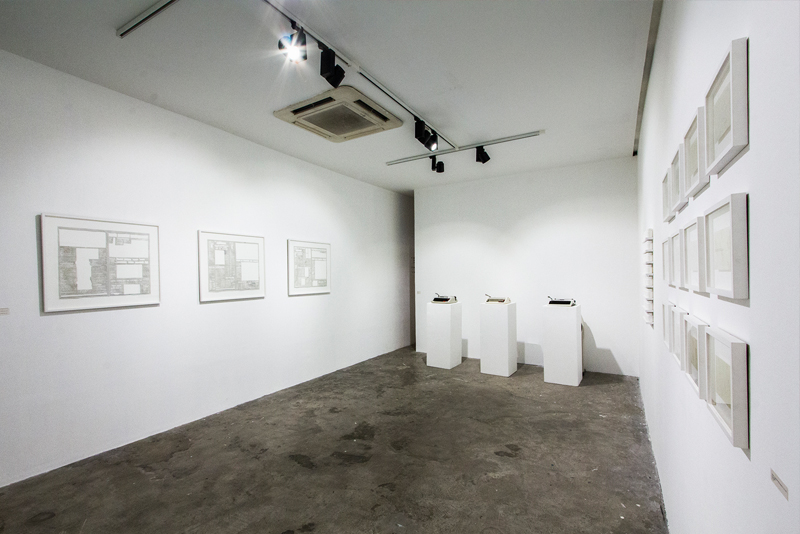 (Arianna Mercado is the recipient of the 2017 Purita Kalaw-Ledesma Award for Art Criticism — which is presented by the Kalaw-Ledesma Foundation Inc. [KLF], Ateneo Art Gallery [AAG], and The Philippine STAR. She is a young curator and her aim is to contribute to art education in the country. As part of her prize for winning the contest, Arianna gets to write a column for The STAR Lifestyle's Art & Culture section.)
It's been a while since anyone has heard of or seen Bea Camacho. For some reason, it feels as if she disappeared in a puff of smoke, after actively exhibiting her work in Manila until 2010. Last month, however, she resurfaced almost suddenly, in a solo show at MO_Space in Bonifacio Global City titled "Memento Obliviscere."
Camacho's work has always been simple, sparse, yet intense. Conceptual in nature, she often uses ordinary objects and somehow is able to magnify aspects of them, injecting meaning and sentimentality in something that we otherwise might not have thought about at all.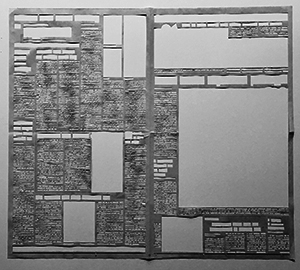 "Memory Apparatus (newspaper, Jan 2, 2018 — The Philippine STAR)" in Camacho's "Memento Obliviscere." Image courtesy of the artist.
Oftentimes, her work talks of ideas of distance and home. She contemplates on physical distance, having been away from her family in Manila, as well as the security of feeling comfortable. She is most well known for her "Enclose" series, where she would sit through hours-long live performances of her crocheting herself into a cocoon, with one even lasting up to 11 hours.
In "Memento Obliviscere," Camacho now explores the extent and limits of memory. That, as humans, the things we remember inevitably deteriorate. It's easy to forget things as time goes on and it's even easier to misremember events, facts, and details. Through quiet gestures, Camacho investigates the qualities of declining memory, the passing of time, and personal identity.
Camacho's work posits that memory is imperfect, despite efforts to keep it intact. She uses objects that often are dedicated to recording memories, highlighting external factors and methods that, while effective, often have the power to manipulate facts and details. In "Memory Apparatus (Typewriters)," she displays three typewriters. We associate typewriters with noting things down, but upon further inspection, we discover that all the letters on the type bar have been removed and therefore these objects can no longer serve their purpose.
Opposite to this, she shows newspaper clippings with each word and photo extracted that we are left only with a skeleton of a newspaper, without any idea of what might've been the news that day. In the same vein, she exhibits film photography but turned around, that we are only able to see mere remnants of what might have been on the photo, such as what film was used or vague clues to the age of the print.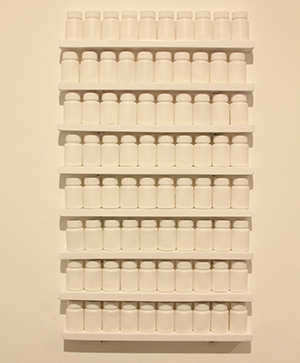 "Memory Apparatus (Propranolol)," image courtesy of MO_Space
Camacho also goes to exhibit 80 pill bottles of Propranolol, whose effects are being studied not only for the treatment of heart conditions, but on memory loss and its reconstruction.
As time progresses, the events we try so hard to remember are inevitably forgotten. While we try to gather our bearings and write down our stories, in retrospect, we will always reimagine these events and memories differently as how they had actually occurred. Camacho elegantly works with and expresses the tension between wanting to be remembered and the inevitability of impermanence. Although a small show, Camacho is able to maximize her space and intentions with the most minimal ways.
Memory, in a general sense, is often something we hardly talk about. We talk about past events, days, and stories with friends and family, yet we hardly ever stop to consider the validity of our memory as it is being reconstructed in our minds. Many psychological studies and theories on memory talk of how when we remember, it is as if we are rebuilding the details in our minds, affected by our current experiences and emotions — that recall, as what we may believe to know, is never unmodified or untainted.
Perhaps reflecting on her work can be difficult, to grapple with our own limits to what we know, and to question what we are even capable of remembering. Who are we really if we can't even remember facts about ourselves correctly? What happens if all the tools we have to remember fail us? Are events in the past doomed to be forgotten?
* * *
Bea Camacho's Memory Obliviscere is on exhibit at MO_Space, 3/F MOs Design Bldg., Bonifacio High Street, 9th Ave., Taguig until February 18, 2018.
For information, call 856-7915 or SMS 0917-5727970, email [email protected], or visit www.mo-space.net. For information about the artist, visit www.beacamacho.com.