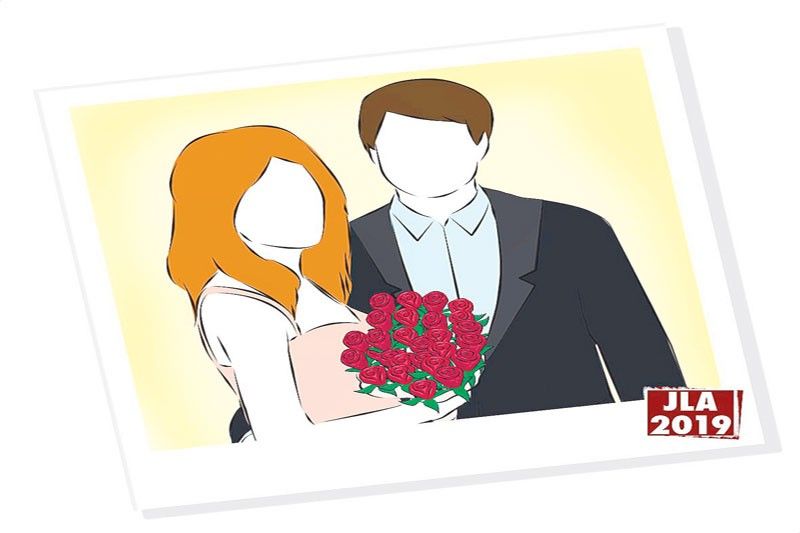 It takes two to make a marriage work
Last Father's Day, my daughter Berna and I attended the golden wedding anniversary of balikbayans Orlando and Mila Ong, the parents of my daughter-in-law, Dr. Ednalyn Ong-Jao, married to my son, Dr. Bernard Jao. After the 5 p.m. Mass, buffet dinner and entertainment by their talented grandchildren followed.
At the end of the celebration, Orlando thanked the guests while Mila shared their secret to their 50 years of marriage: their deep love for each other. Yes, they've experienced ups and downs through the years of raising their four sons Edward, Dr. Edmund, Edwin and Edorlan, and a daughter, Dr. Ednalyn. Because of this unfading love, they were able to hurdle all the trials along the way.
Love and trust for each other are indeed the foundation of a lasting relationship. There are other factors like good communication, patience, understanding, capacity for give and take, capacity to compromise and sacrifice, capacity to empathize, capacity to accept mistakes and make amends.
Before deciding to settle down, one should be sure of his or her choice for a partner for life and this can be achieved by knowing this person through the courtship period, long enough to learn more details like family background, childhood rearing, and family values and attitudes about family life. Courtship is also the time to meet this person's friends and family and to find out his or her interests, likes, dislikes, religion and life goals. Some whirlwind romances may end up in separation because the couple have no time to discover the true personalities of each other.
Financial stability is also an important element in making the marriage work. Better not get married if you are still jobless and just depending on allowances from your parents. It is always better to make sure prior plunging into marriage that you have the financial capacity to live with your spouse and raise kids in a home that you can call your own.
Deciding to tie the knot in marriage when one is financially stable is a decision of a responsible man. He should also treat his wife as an equal partner in raising their children and making decisions for the family. He should make sure that his wife and children are his priorities. He should be flexible and should structure his time to spend quality bonding time with them.
Providing adequately for the material needs of his wife is essential but equally important, too, is providing the emotional support for her career endeavors. Don't make the mistake of restricting your wife to just doing housekeeping and caring for the children. Although these tasks are already full-time tasks if there is no house helper. Allow your wife to grow individually and professionally.
The man's passionate love for his wife should not end or diminish with the births of their children. He should be creative and continue sending short messages of his love for her through notes, cards or simple text messages of his love and care for her. Continue to take her out for dates. This will make your wife feel that you cherish her company.
What should the woman do and contribute for this marriage to last? In the family, wives have numerous and difficult roles.
She prepares at least three meals a day for her spouse and kids, including food and snacks for the husband to take to his office and for the kids when they are in school. She needs to find out their food preference so that what she prepares for them will not be wasted.
She keeps the entire home and clothes of the family clean. This will require the mother to manage her time for cleaning the house, washing the dishes and doing the laundry.
She oversees and teaches the children in their homeworks. She also mentors them on good behavior and right conduct at home and in school. For the smaller kids, she trains them in bathing and dressing up and on how to use the utensils during meals.
Ally of the health care provider, the mother makes sure that her kids have regular check-ups with the pediatrician. This also includes visits to the family dentist.
The mother counsels her spouse and kids when they are bothered by some problems. She offers emotional support for them so that they can cope with their emotional burdens.
The wife balances the money for groceries, school activities, clothes and other household expenses. She also teaches the kids on how to manage their allowances.
Marriage is not always a "bed of roses." When problems arise, the couple should face them together. Talking and listening to each other are important for them to solve their problems.
Lastly, a happily married couple laugh and enjoy doing things together and treating each other as best friends for life. Their bond for each other is reinforced by their children and grandchildren.
(For questions on love and relationships, e-mail me at nina.halilijao@gmail.com.)