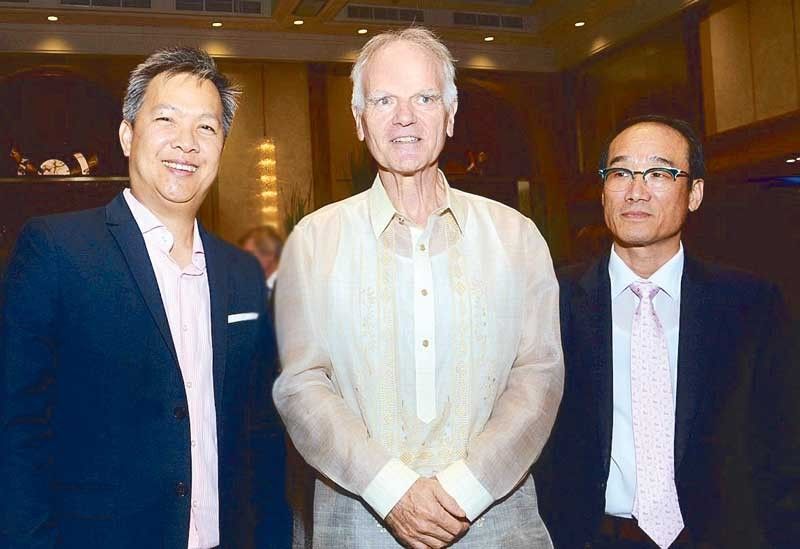 Finance Undersecretary Bayani Agabin, European Union Ambassador Franz Jessen and South Korean Embassy Deputy and Consul General Kim HongKon.
"The construction of Europe is an art. It is the art of the possible."— Jacques Chirac
The indefatigable European Union Ambassador Franz Jessen and his lovely wife Wang Qi hosted an elegant reception at the Mayuree Ballroom of Dusit Thani Manila in celebration of Europe Day.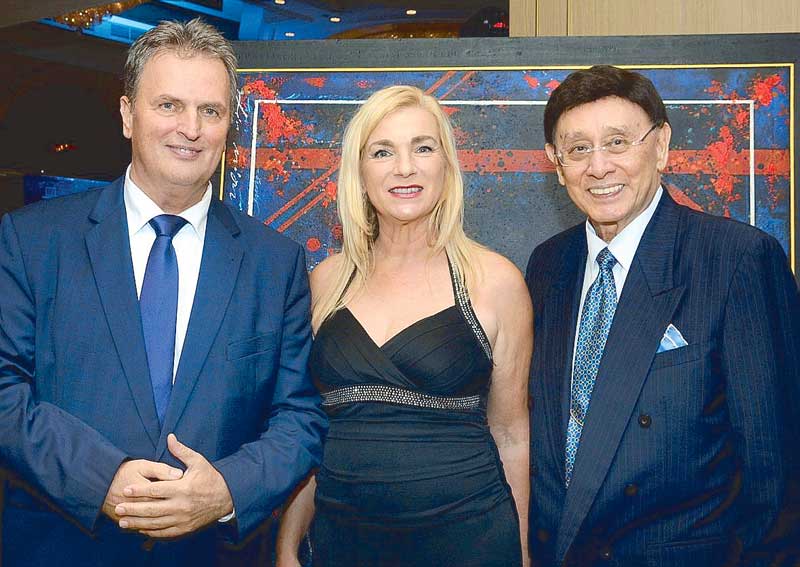 Hungarian Ambassador József Bencze, artist Jeanette Kamphuis and your columnist.
The event, graced by the members of the diplomatic corps and VIPs from the government, business and social sectors, was a celebration of the partnership between the Philippines and the European Union.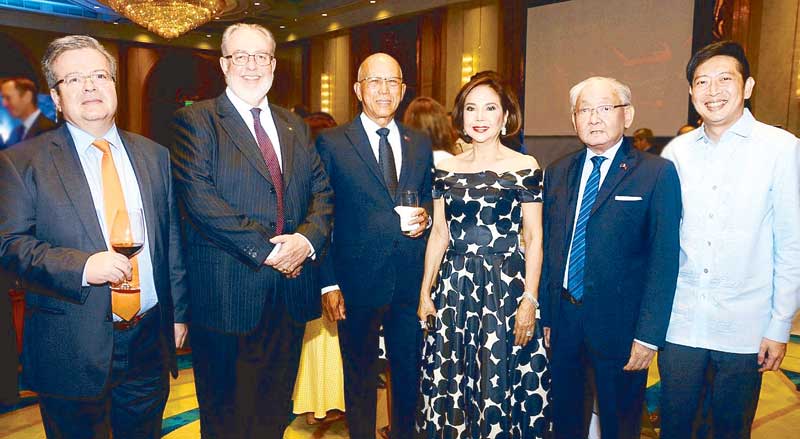 (From left) French Ambassador Nicolas Galey, Australian Ambassador Steven Robinson, Defense Secretary Delfin Lorenzana, Monaco Consul General Fortune Ledesma, Portugal Consul Tony Rufino and Singaporean Ambassador Gerard Ho Wei Hong.
In his speech, Ambassador Jessen said, "It is a great honor for me to host my fourth and last Europe Day reception in the Philippines. Four years: with happy times, with interesting times and, occasionally, also with challenging times…The EU continues to stand ready to work with the Philippines, with President Duterte and his government to channel this great potential into further sustainable economic growth and to promote together a rules-based system, where the voices of all countries are fully respected; a system which, in my view, serves both our interests best."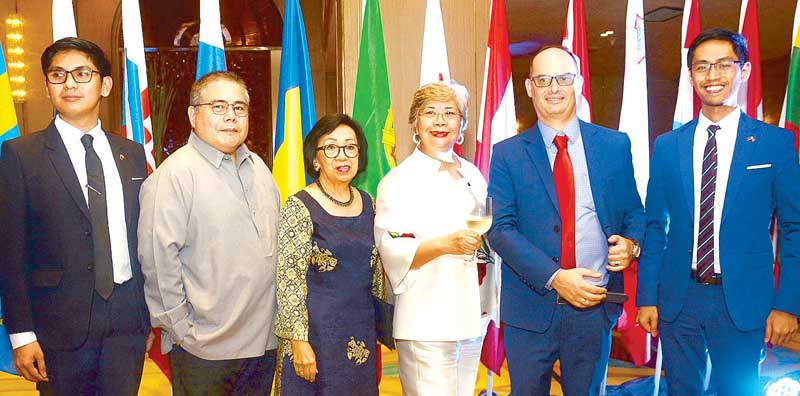 (From left) Joshua Tumampos, Department of Foreign Affairs Office of European Affairs director Pablito Mendoza, Ambassador Delia Albert, Ambassador Victoria Bataclan, Jerome Riviere and Australian Embassy's Kritzman Caballero.
Fare thee well, Ambassador Franz Jessen, and congratulations for a successful tour of duty and an unforgettable Europe Day celebration!
Greetings
Happy birthday to our celebrator today, Jacqui Maniquis.
Advance birthday greetings to Jun Lagman, John Osmeña, Metrobank Foundation president Chito Sobrepeña and Beabi's Willin Chan, June 17; Kitten Zapata, June 19; Elvira Ledesma, lawyer Eric Puno and Frannie Jacinto, June 20; Gina Ledesma Lim, lawyer Rene Puno and Marcia Campos Fong, June 21.
Happy wedding anniversary to Alex and Marixi Prieto, June 16; lawyer Jerby and Pam Rebano, June 20; Dingdong and Lea (nee Gallardo) del Rosario, June 22. May you have many, many more years of wedded bliss.
So, how was your week?
(For comments and inquiries, please e-mail me at jjlitton@indanet.com.)