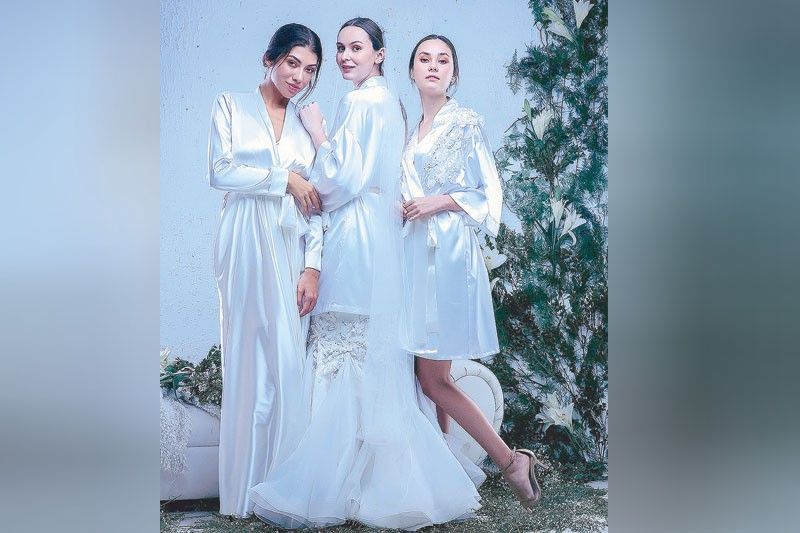 Elegance, romance, sophistication and timeless chic. All these and more are found in the latest bridal robe collection of Happy Andrada. This enchanting 45-piece collection is made with the finest fabrics such as French lace, organza, satin, charmeuse silk, silk chiffon and tulle; it's topped off with delicately handcrafted details.
From soft dreamy draping robes, to flamboyant cuts, to minimalist chic, this collection celebrates the beauty of women of any body shape and individual style to look and feel beautiful while dressed in these luxe robes.
Brides will definitely say "I do" to getting ready in style, while preparing for the aisle. Each and every single robe is intricately made and meant to stun and captivate. Don't be surprised if you end up falling in love with all of them! These one-of-a-kind dressing robes are available at www.happyandrada.fashion.
Happy Andrada studied fashion courses at Central Saint Martins in London. She has won several awards including National Commission of Culture and Arts Ani Ng Dangal in Visual Art 2018 and International Artist of the Year 2017 in the International Fashion Art Biennale, Seoul, Korea. She won two major awards in the 3rd Asian Weddings and Arts Competition in Hong Kong and Miami Fashion Week International Emerging Designer. She was awarded SmartChoice winner in the Weaving the Future competition by the Fashion Design Council of the Philippines where she recently became a member. She was also awarded Inspiring Young Entrepreneur by Go Negosyo.
A world-class designer, Happy showcased her design talents in the London Fashion Week, Paris Fashion Week, Mercedes Benz Fashion Week in Amsterdam, Arts and Fashion Week in Toronto.
She is known for her unique, complex detailing, masterful use of fabric and her groundbreaking style. Her every design is a masterpiece.
She is a perennial show stopper. To date, she has had scores of fashion shows. Balancing vision and wearability, Happy is gaining a steady following of loyal customers who spread the word on how she helps them look their best on their big day.