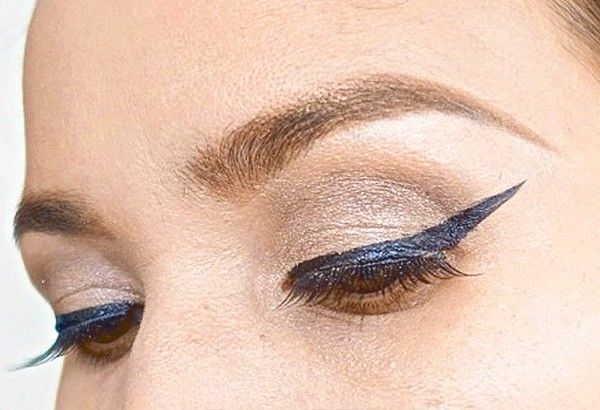 Many readers have asked how they could achieve the cat-eye look. Uptown/Downtown has come up with a step- by-step guide to achieving this "feline feature." It does take a bit of practice to get the look just right but the use of false eyelashes and masking (surgical or scotch) tape makes the task so much easier to achieve!
1. Apply foundation and primer on the face. (We used L'Oreal True Match Foundation and MAC's Paint Pot in Soft Ochre.)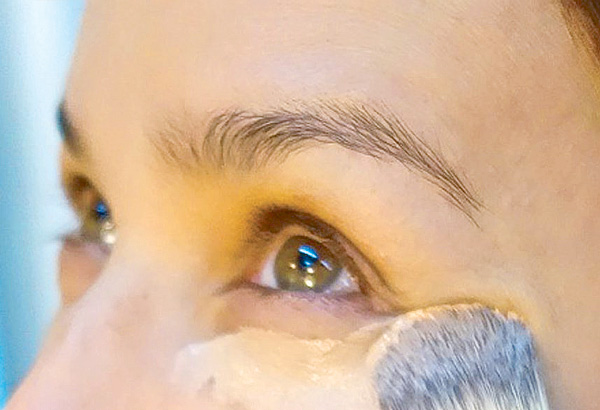 2. Prep lashes with an eyelash curler.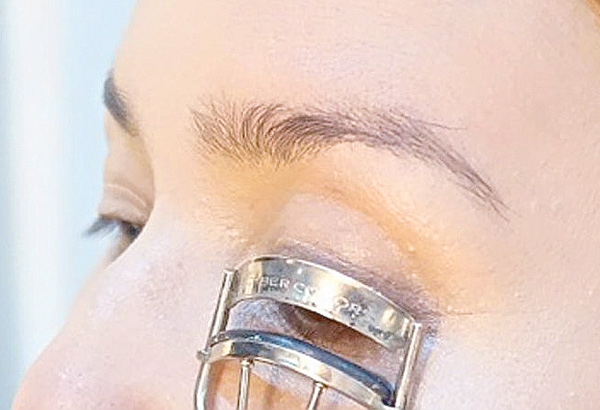 3. Apply false lashes.
4. Apply a soft eye color shade to the mobile lid, which is the part of the lid that moves when you blink. (We used MAC eye shadow in Malt.) Add a darker shade on the crease of the eyelid. (We used MAC eye shadow in Woodwink.) Blend well.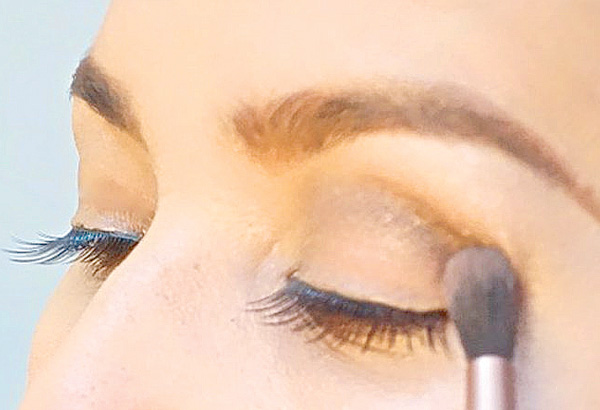 5. For beginners, stick Scotch Tape or surgical tape to the sides of your outer eyes. Position the tape in a 45-degree angle.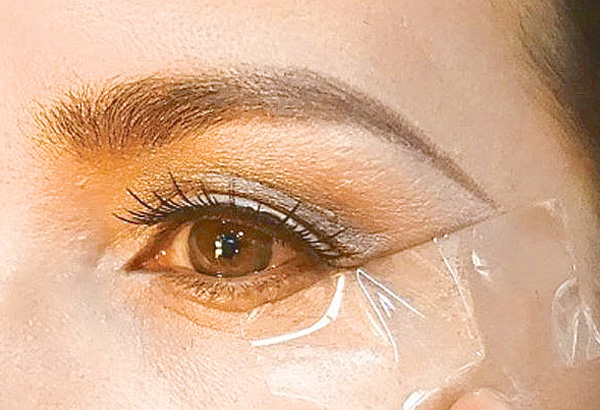 6. With a soft brown pencil, line the eyelash rim of your lower eyes. Make sure to blend. (We used Rimmel in Sable Brown.)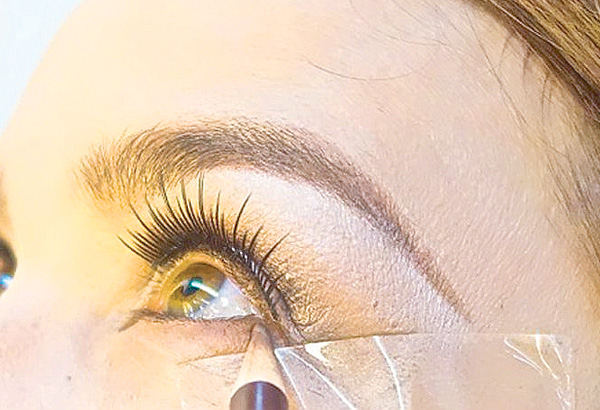 7. Start to define your cat's eyes using a liquid eye pen. (We used K-Palette Real Lasting Eyeliner Pen.) Start in the outermost corner, establishing the wing then lining the entire lash line. Work slowly to establish the thickness and shape that you wish.