Miss Earth winners shoe off
MANILA, Philippines - After strutting in stilettos, it's time to "shoe" off your sneakers.
The winners of the recently concluded Miss Earth took the time to check out the latest styles from Skechers as they paid a visit to its TriNoma branch.
The Miss Earth 2014 beauty queens recently made a fun shopping trip to the shoe store in TriNoma mall where they were able to check out the wide assortment of sneakers available — from sexy stilettos to comfortable sneakers.
Skechers has expanded its lineup from casual sneakers to edgy high tops to technical footwear that are great for working out, running, and even walking.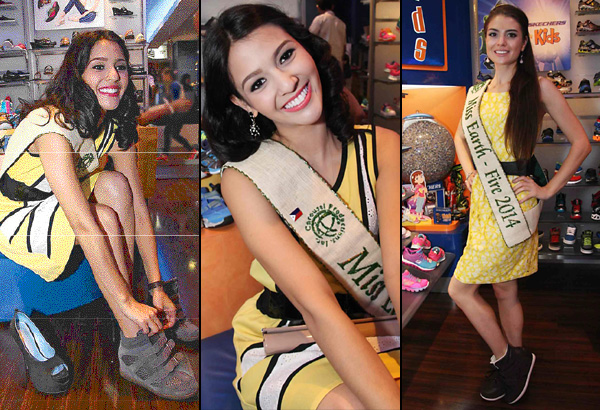 Jamie Herrell tries out a pair of sneakers(left). Miss Earth 2014 Jamie Herrell(center). Miss Earth-Fire 2014 Anastasia Trusova in her comfy Skechers(right).
The stylish ladies of the Miss Earth beauty pageant all had their pick of their favorites as they were able to take home the sneakers of their choice.
Being beauty queens, they spend a lot of their time being in heels, which is why wearing comfortable sneakers gives their feet a nice break. Still, it's a must that they remain stylish. And they look for a brand that they can rely on to provide them with great footwear options — even for working out or enjoying their favorite recreational activities.
It's the season to shoe off! Photos by ALLAN F. SANCON